5 Recommended Upscale Dining Experience in Bedugul Bali
Soyokaze Restaurant
Serving a variety of modern Japanese cuisine and boasting a varied menu that ranges from ramen, yakiniku, to Japanese curry, Soyokaze Restaurant is fine eatery continues to please its patrons as it expands its extensive menu. Located inside the Handara Resort Bali, this dining experience offers a mouthwatering Japanese authentic and fusion with surrounded by breathtaking green scenery.
A very popular, simple and delicious dish that we can find in Japan is Chicken katsu curry rice. It contains a succulent panko-crusted cutlets and tender chicken fillet with smooth and creamy, slow-cooked curry sauce, all resting on a freshly steamed mountain of rice. Miso soup it is served as a side dish in mostly every meal and with almost every dish. It is a soup made from a miso paste (fermented soybeans) and dashi (the consomme). Inside this kind of base soup, you will find pieces of tofu, onion wakane seaweed, and sometimes vegetables like sweet potatos, carrots and radish.
Top-quality local ingredients and delicate spicing combine to create refined modern dishes from the Indian subcontinent such as lamb, artichoke and mustard mayo, or chicken, star anise and onion reduction. Escape the heat, enjoy a cool, calm and collected dine at Soyokaze.
Reservation:
Soyokaze Restaurant
Desa Pancasari- Singaraja, Bali Indonesia
(+62-362) 342-3048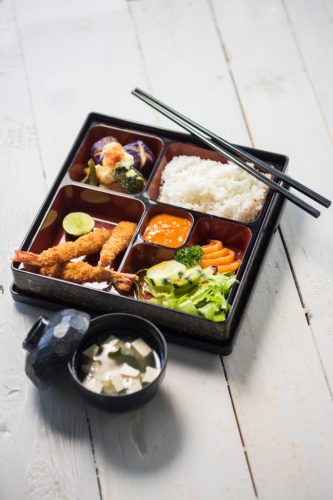 The Breeze Terrace
While you are craving for international comfort food, but want far from the hustle and bustle Bali south area, still at the same area of Handara Resort, visit The Breeze Terrace, the unique dining experience.
Combines a serene atmosphere with a sense of indulgence and decorated with modern fixtures, it provides an inspirational setting with indoor and al fresco dining options, both enjoying the cool, fresh mountain air, and scenic mesmerizing view.
The food prepared at the Breeze Terrace by Executive Chef, I Gusti Bagus Sastrawan. The recommended here is their choice of sandwiches or steaks and grill, while you can sip also their famous hot chocolate with close to nature feeling.
Reservation:
The Breeze Terrace
Desa Pancasari- Singaraja, Bali Indonesia
(+62-362) 342-3048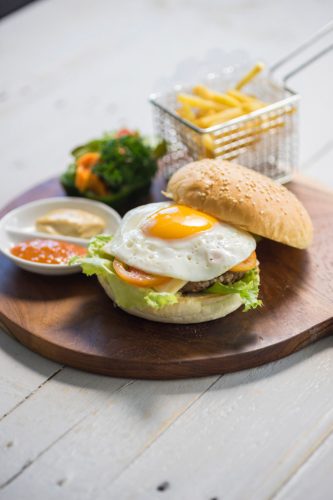 Indian Restaurant Pancasari
Whether you are craving a chicken tikka, dhal makhani, or Indian curry, you will find just the taste you are looking for in a menu of regional favorites prepared to original recipes.
Owned by husband and wife team, Roro and Sonny, this eatery offers honest, homemade helpings of authentic Indian food. The menu offers vegetarian and non-vegetarian menu, also others Indian international comfort dishes, against a backdrop of calming garden.
The Indian Restaurant Pancasari stands around Bedugul area, near Handara Resort. At here, classic dishes are refined, with authentic flavors at the heart of everything the chefs create. By day, it's a laid-back café serving traditional Indian food. Try the Indian Curry Set Menu non-vegetarian, the new dining experience with traditional style, by hand! All their most popular dishes put on a long banana leaf. Butter chicken, fish curry, and chicken wings tikka masala, dhal with Rice or Naan thali platters.
Many of the ingredients are sourced from Bedugul farms and half of the menu is vegetarian, with a selection of vegan. For a vegan option they have Indian Vegetarian Set Menu, a variety of freshly picked vegetables slow cooked into Indian curries, variety of dhal, braised potato, cauliflower, mustard seed and cinnamon pumpkin, sauté green beans with caramelized onion, and broccoli with tossed carrots and eggplant served with steam rice on traditional banana leaf. It was a feasting leaf of tasteful rich flavor of Indian food. The real India, served up with the unique twist.
Reservation:
Indian Pancasari Restaurant
+6282235638935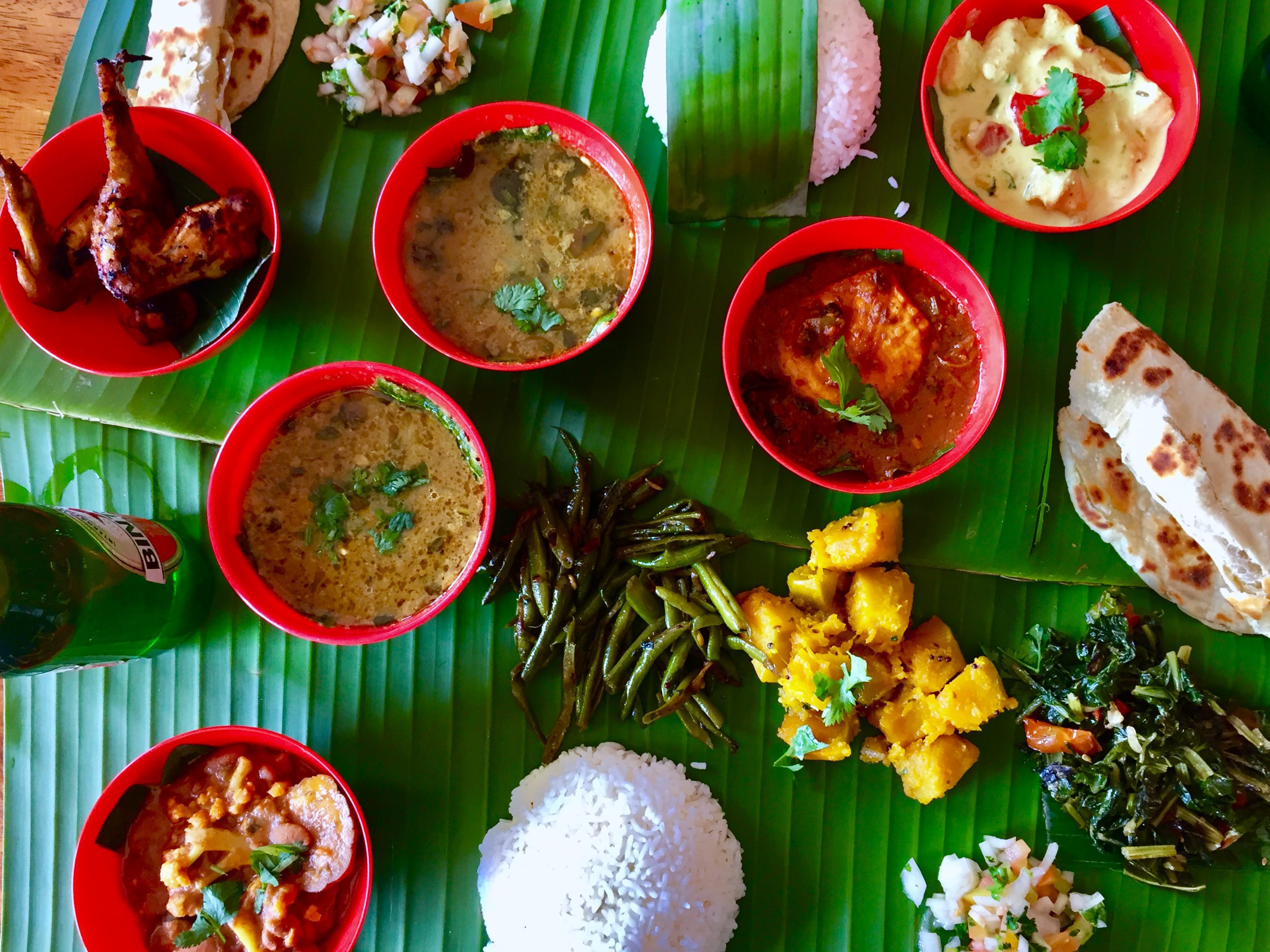 The Luwus Balinese and Asian Bistro
Situated on the land of approximately 35.000 square meters, it is alluringly nestled at Jalan Raya Denpasar KM 36 Luwus, Tabanan, The Luwus Balinese and Asian Bistro located inside the Secret Garden Village Complex. Their internationally renowned chefs are ready to satisfy your appetite with worldly standard cuisine The Luwus, taking the location name of Secret Garden Village, a casual restaurant that serves all-you-can-eat Balinese and Asian buffet menu.
Experiencing culinary in Bali is not complete without trying signature traditional food. Ayam betutu, sate lilit, or plecing kangkung are some of the must-try delicacies while in Bali. One of the less mentioned but plays important role in heritage culinary is Bebek Timbungan.
Their recently added their Balinese signature menu named "Bebek Timbungan". It came from the world of "embung" or "timbung" which means bamboo. Bebek Timbungan means duck cooked in bamboo mixed with bumbu genep. This is one of the oldest dishes known in royal Balinese culinary history. The uniqueness of Bebek Timbungan is in the way of its cooking; duck meat covered in Balinese original spices mixture commonly known as 'base genep' cooked by smoke in bamboo slats.
Reservation:
The Luwus Balinese and Asian Bistro
Jl. Raya Denpasar KM.36 Tabanan Bali 82191 – Indonesia
Phone: (0368) 2033363
Email: info@secretgarden.co.id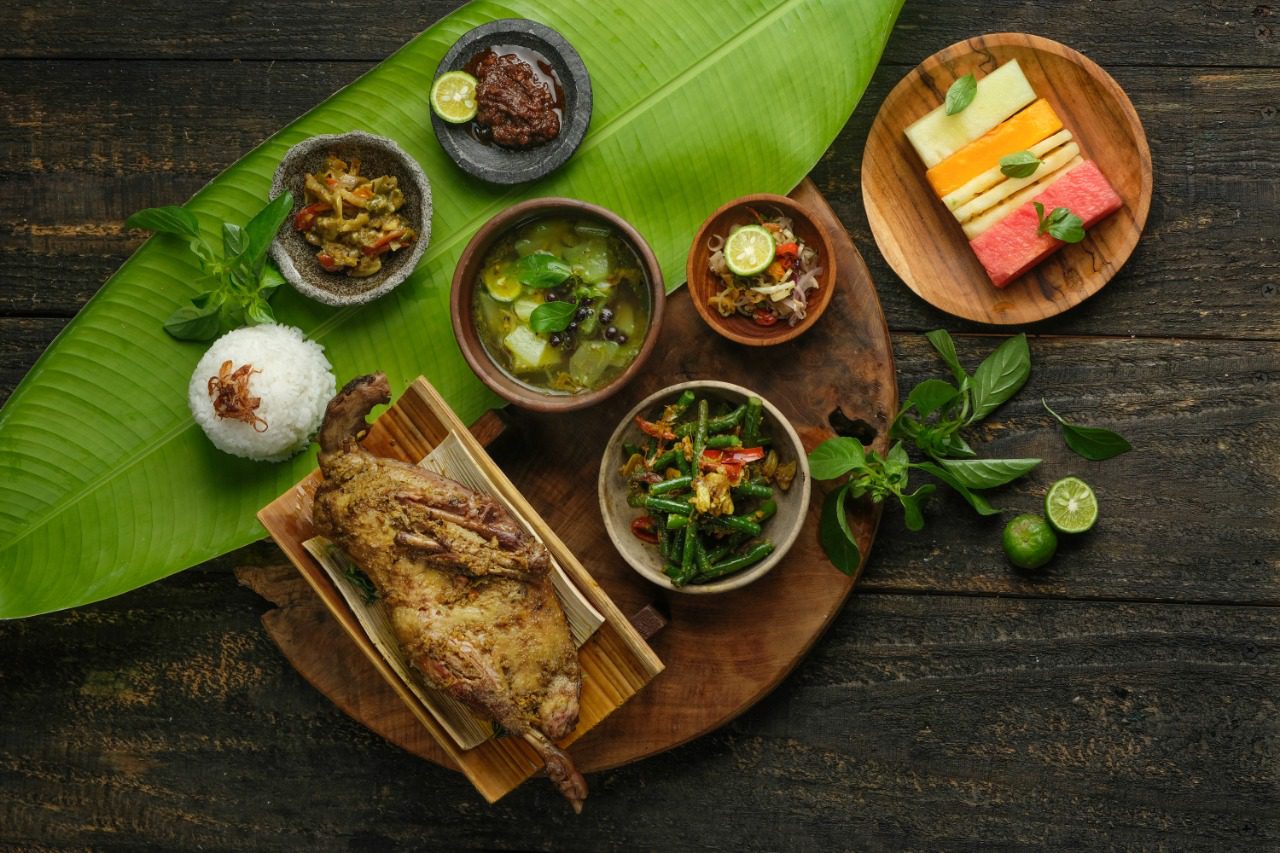 L'Altitude Restaurant
Located near Lake Bedugul, the heart of Bali's Lake District, the village of Baturiti at 800 meters above sea level, precisely at Saranam Resort, this is home to the widest variety of fresh produce on the island, organically grown.
L'Altitude Restaurant, offering a sophisticated approach to local, regional and Western cuisine, featuring locally sourced organic produce and herbs grown on the property itself. L'Altitude is open for breakfast, lunch and dinner daily, offering a menu with an emphasis on health cuisine blending western and local Indonesia cuisine. The offering furthermore includes unique cold-pressed fresh juices, local Indonesian coffees, specialty teas and traditional beverages like Bandrek and Bajigur to name a view.
Reservation:
L'Altitude Restaurant at Saranam Resort
Jalan Raya Baturiti, Br. Pacung, Baturiti, Kabupaten Tabanan, Bali 82191