ACCOR IDENTIFIES FIVE LUXURY TRAVEL TRENDS FOR 2020
From innovative guest experiences to promoting women in leadership, here are the trends that will shape luxury travel experiences in 2020 according to Accor
As a new decade approaches, the hospitality industry will evolve to meet changing aspirations, needs and guest behaviours. With travellers becoming more concerned with sustainability, wellness, equality and mindfulness, luxury hotel operators need to innovate their offerings. Today's discerning travellers not only expect hotels to provide relaxation and entertainment but also meaningful experiences that enrich their body, mind and soul.
Drawing on its expertise as a global hospitality leader with over 4,900 hotels and residences across 110 countries, Accor shares five emerging travel trends for luxury hotels in Asia Pacific. Be it transformative wellness getaways or sustainable farm-to-table meals, 2020 will mark a year of exploration, fuelled by a growing sense of responsibility and the desire to connect with destinations and local communities in more authentic ways.
1.Innovative Guest Experiences
No longer satisfied with cookie-cutter itineraries and typical tourist attractions, new-age luxury travellers seek to create positive memories through unique and individualised engagements. Travelling becomes a part of their identity and an important step in understanding the world and themselves. These travellers expect more from their hotels than just beautiful accommodation and top-notch service.
At Fairmont Maldives Sirru Fen Fushi, guests can deep dive into the Indian Ocean for an inspiring introduction to marine life and discover phenomenal underwater art that helps rejuvenate the coral reefs. The Coralarium is the first and only coral regeneration project in the Maldives that comes in the form of an underwater art installation. Designed by renowned underwater sculptor and marine activist, Jason de Caires Taylor, this submerged museum acts as an artificial reef as the artworks are seeded with coral. This helps to attract fish and crustaceans, giving the resort's guests close encounters with the marine species. A resident marine biologist is on hand to take guests on guided snorkelling tours day or night and to explore the marine environment on diving tours. The resort aims to educate guests on the delicate balance between man and nature and on the importance of caring for our oceans in order to protect the future existence of these beautiful atolls.
Veranda High Resort Chiang Mai – MGallery, Thailand offers a Green Elite Experience, inviting Accor loyalty members to embark on an eco-friendly journey, featuring delicious and nutritious farm-to-table meals. This includes a tour of the PUR farm with its founder, Tristan Lecomte, to learn how the project has helped to reduce greenhouse gas emissions while creating employment opportunities for locals. Other activities include tree-planting and a waterfall excursion. As part of its commitment to sustainability, Accor is looking at introducing Green Elite Experiences across multiple hotels and resorts to immerse guests into the natural habitats surrounding its properties and allow them to learn more about how they can play a part in protecting the planet and its people.
2.Transformative Travel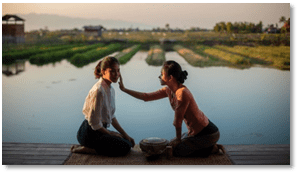 Searching for immersive experiences that will transform more than just Instagram feeds, modern luxury travellers crave empowering moments and meaningful, lasting changes in their lives. Typically in the form of community work, yoga retreats and wellness getaways, transformative travel helps to bring out the best in everyone.
The luxurious Sofitel Inle Lake Myanmar has introduced a new holistic Wellness Programme, to help guests connect with the destination and themselves and to learn how to slow down in an increasingly busy world. It comprises an extensive list of therapies, nutrition, educational wellness programmes, fitness activities and coaching, traditional treatments, and a range of fully curated programmes for every wellness need. Each package is tailor-made to reboot and rejuvenate the body, mind and spirit. With a stunning UNESCO-listed biosphere as their serene backdrop, guests are given the opportunity to be transported to a state of complete physical, mental and social well-being while learning about Burmese traditions and treatments
3.Mindful Purchasing
Hungry for more authentic local immersion, travellers often start with what they eat, which drives hotels to scrutinise the origin and procurement of their food products. Re-thinking the current supply chain addresses issues such as food wastage. While the procurement process is often transparent to guests, mindful purchasing directly affects the guest experience in terms of sustainable menus, green initiatives and fulfilment of their travel aspirations.
Currently implementing its first centralised Procurement Office for Asia, Accor is in the process of consolidating a supplier database and catalogue to cater to all hotel needs. It aims to create an innovative supply chain that delivers organic and sustainable products at a competitive price to the consumer in collaboration with suppliers, partners and local governments. In Singapore, Accor has partnered with brands focusing on reducing food wastage such as Treedots, Treatsure and The Food Bank to help the hospitality giant achieve its food waste reduction target of 30% by 2021 as well as further educating Accor hotels to be mindful of the community and their environment.
4.Sustainable Menus
The latest buzzwords on the menu, plant-based meat substitutes, are finding their way into many restaurants across Asia-Pacific. Going beyond reducing food waste and single-use plastics, the hotel industry is now looking to create sustainability from the very source. Livestock farming is known to have a vast environmental footprint. It contributes to land and water degradation, biodiversity loss, acid rain, coral reef degeneration and deforestation among many other negative impacts.
At Sofitel Singapore Sentosa Resort, Executive Chef Lorenz Hoja is working with Karana, a minimally processed meat alternative that uses organically sourced jackfruit, and positions itself strongly with regional cuisine with its' pulled pork texture. Over the past few years, jackfruit has exploded onto the global food scene, emerging from relative obscurity to becoming an emerging plant-based staple that is here to stay.
Meanwhile at selected Accor Malaysia, Indonesia and Singapore's hotel restaurant and bars, guests can enjoy a good cup of Gayo coffee, an Indonesian locally-grown Arabica coffee. Since 2016, the Group supports Indonesian coffee producers to diversify their crops and income streams by planting native trees in the area of Takengon, Central Aceh District, Sumatra in partnership with PUR Projet*. All the trees planted provide economic and practical benefits to the famers through their fruit production and commercially viable timber, including medicinal and beauty products. These trees are integrated into coffee farms as shade trees in agroforestry systems. In addition, trees providing shade will improve the coffee quality, enrich soil fertility and aid in preventing pests on the farms, thereby helping to reduce the farmers' dependence on chemical fertilisers and pesticides. Shade trees prevent soil erosion and protect crops from naturally-occurring events. Besides producing fruits and timber, these trees also protect and improve the coffee productivity. The project ensures the coffee quality and availability while increasing diversified income sources for farmers and their families.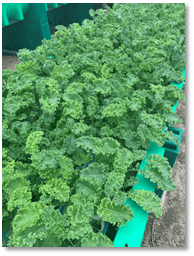 Fairmont Singapore and Swissotel The Stamford launched the industry's first aquaponics garden, that not only caters to a rising demand among guests for fresh quality produce, but will also help the properties curb their carbon footprint, given that 90% of food consumed in Singapore is imported. Nestled on the rooftop properties, the property's 450m2 aquaponics farm can produce 1,200kg of vegetables and 350kg of fish every month.
Aquaponics combines aquaculture – the growing of fish and other aquatic life – with hydroponics, which is growing plants without soil. It is a sustainable, pesticide-free solution to traditional methods with substantially higher yields while requiring less water, space and labour. This sustainable method enables to grow a full meal with just one system.
5.Women in Leadership
The hospitality industry has evolved significantly in the past decade with an increasing number of women assuming leadership roles across the globe. As the only hospitality group invited as a founding member of the United Nations' HeForShe movement, Accor has set concrete objectives to foster diversity and equality in the workplace, as well as equal pay. Foreseeing that more women will take up leadership positions in the wider industry in 2020, Accor is paving the way to create change by committing to having at least 35% women General Managers in its hotels by the end of 2020, with a longer-term goal of 50%.
The first female Pullman General Manager in Greater China, Lucy Lu began her career with Accor in 1999 and is now based at Pullman Zhou Zhang. Thanks to Accor's Leadership in Motion programme in 2017, Lucy learnt about leadership through sharing experiences with her colleagues across Asia Pacific and went through mentoring and training to prepare her as a female GM. There are now four female GMs in Pullman Greater China and Lucy looks forward to welcoming more women to her growing network of female GMs.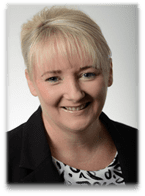 As Senior Vice President of Operations at Accor New Zealand, Fiji & French Polynesia, Gillian is responsible for 3,000 staff and 50 hotels in the region. After almost eight years with Accor, Gillian is grateful for the opportunity to sit at the table as part of Accor's Asia Pacific Executive Committee, contributing to the hospitality giant's overall strategy and vision. She believes that her success is not of her effort alone but through the combined successes of her teams, her hotels and her regions. Motivated and inspired by their personal and commercial growth, Gillian attributes the region's accomplishments to Accor's commitment to autonomy and understanding of the need for diverse thought. She encourages all women to be brave and grab any opportunity given to them.
Having been with Accor since 2004, Lisa treasures the opportunities to develop her career and confidence for her in-depth involvement within the region. Having started in Sales & Marketing, Lisa then applied for a position in Accor's National Management Trainee programme and International Hospitality Management Programme which fast-tracks employees into General Manager positions. Currently leading an eventful and fulfilling career, Lisa believes that there is no barrier for women in Accor Indonesia. She encourages women to look beyond the old paradigm of ''I am not as good as a man'' and hold onto their passion and dreams while seeking support from their wider teams.
Another area, which the Group is tackling to achieve its gender balance objectives, is food & beverage. Accor Asia Pacific recently launched WILD F&B (Women in Leadership Disrupting Food and Beverage), an initiative which sets out to tackle the imbalance of gender diversity in the Food & Beverage industry by offering support for female talent such as career guidance and leadership forums. WILD F&B is a network of female food and beverage leaders in Asia Pacific who will provide support for our female talent by role modelling their own career success, offering career guidance to young talent, giving an outlet for open discussions to share ideas or challenges, and help Accor to create a more inclusive working environment for F&B talent.
One of the network's most successful members is Angela Brown, Executive Chef, Raffles Grand Hotel d'Angkor. From her junior days at Sofitel Gold Coast as a Commis Chef ten years ago to her current role as Executive Chef at Raffles Grand Hotel d'Angkor, Angela enjoyed numerous opportunities in Accor. In a male-dominated culinary world, Angela was offered the chance to be the first chef from Asia to showcase her talents at The Bird Restaurant located within the Accor's head office in Paris. The cross-cultural experience taught her how to work smartly, delegate tasks to the kitchen brigade and familiarise herself with various work cultures quickly.