Atelier 5 – Salon de Thé
Café de Paris in Rural Canggu
INITIATED BY A GROUP OF PEOPLE WITH DEEP PASSION FOR PASTRY AND SWEET WORLD, ATELIER 5 WOULD LIKE TO SHARE THEIR LOVE WITH OTHERS THROUGH ARTISINAL BAKED GOODNESS & SIGNATURE 'SAVOIR FAIRE'.
The name of 'Atelier 5' is a testament to our patisserie's utmost effort in delivering exquisite creations for every guest. Atelier means 'workshop', and 5-aside taken from the number of our actual Address, refers to the senses that elaborate the beautiful process, product and people behind the scene; smell, taste, sound, sight and taste. Imagine the pleasant buttery scent of a fresh-baked croissant, the satisfying audible sound when you cut that crunchy viennoiserie, the splendid sight of vibrant chocolate bites & the smooth texture of a crisp macaroon.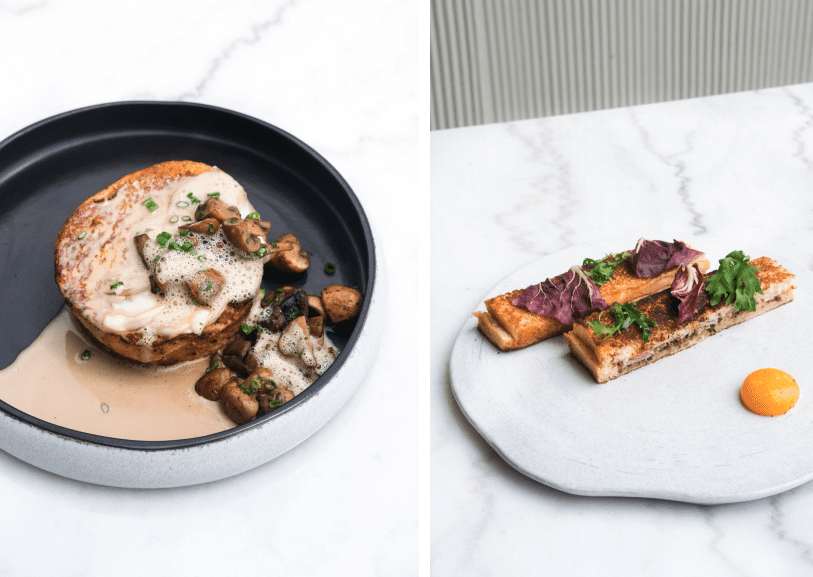 INSPIRED FROM THE CREATIVE
WORLD OF PATISSERIE, ATELIER 5
'SAVOIR FAIRE' SAVOURY DISHES ARE
ALSO NOT TO BE MISSED.
From sweet goodness to savoury cakes with roasted salads, this out-of-the box approach is focused on pleasing every guest palates while intriguing their senses and curiosity. Secluded tucked at the back of Vincent Nigita Patisserie Shop, Atelier 5's vibe will immediately remind you of a classic 'Café de Paris'.

The magnificent interior was designed with an eclectic touch of muted pastel colours to embrace the warm, chic, and relaxing ambience for our beloved visitors. Cherish your morning or afternoon moment in a breezy garden while embracing the uninterrupted view of Berawa, Canggu's enticing ride paddy field.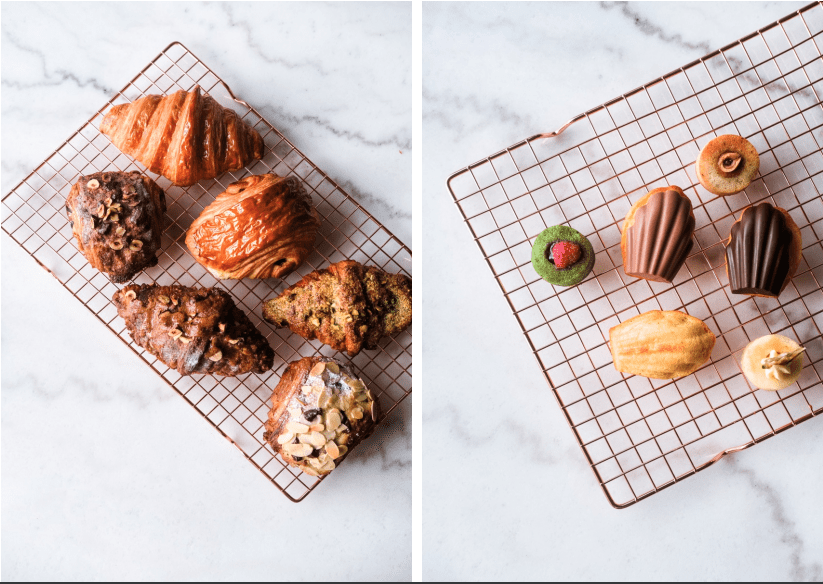 ATELIER 5 WISHES TO BE A
SWEET DESTINATION AND
LIFESTYLE HUB WHERE
COMMUNITIES FROM CANGGU,
BALI AND BEYOND CAN RELAX
FROM THE BUSTLING ACTIVITY..
Get inspired and share good moments with one another with a cup of tea and a portion of handmade artisan pastry. We will create various workshops and gathering events for adults and kids to meet with some of the island's finest crafts people. Our events calendar will also be updated regularly with seasonal celebration, special gift ideas and fascinating offers.