Bastille Day Dinner at Mozaic
The Chris Salans group is preparing for a brilliant French holiday celebration on 14 July, Bastille Day, with a special dinner at Mozaic Restaurant Gastronomique.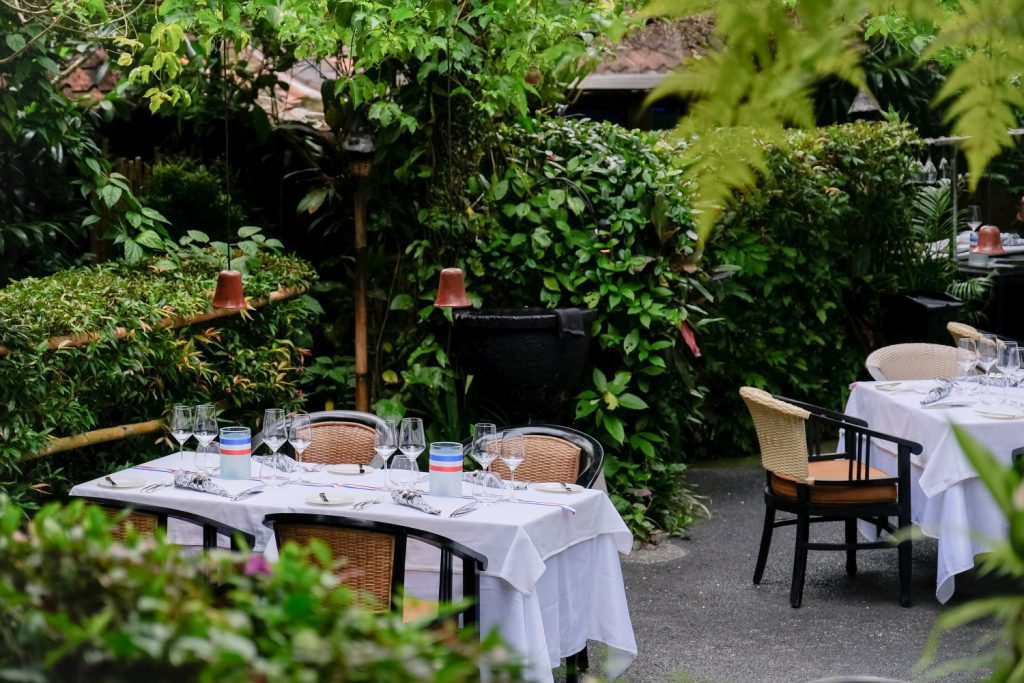 The 6- or 8-course dinner menu will offer classic French dishes tuned to the tropics with Mozaic's signature flair. Wine pairing will feature premium all-French Grand Cru wines.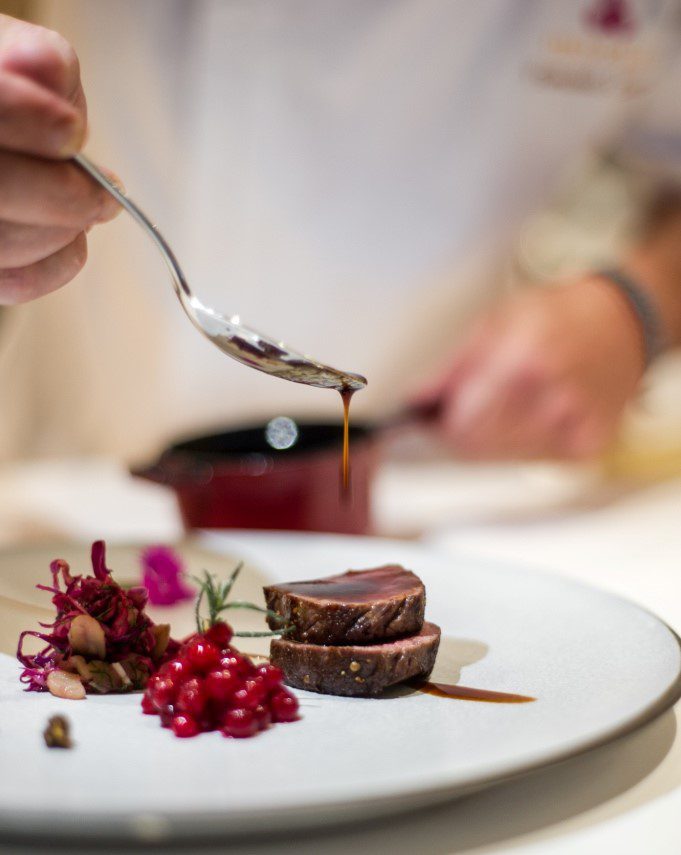 Chef-owner Chris Salans has a deep personal connection to France. Born of a French mother and American father, Chris spent much of his childhood in France and was educated at the Cordon Bleu in Paris. He was recently inducted as a Maître Cuisinier di France, a prestigious association of French chefs. This will be a dinner prepared with expertise and love.
---
Here is a preview of the Bastille Day dinner menu:
Amuse-Bouches
Coquille St Jacques Roti
Baked baby scallops, Balinese Suna Cekuh
Truite aux Amandes
French River Trout, Kenari Nuts and Fresh Curry Leaves
Bouillabaise de Homard
Blue Lobster in Spiced Bouillabaise Broth
Duo de Foie Gras aux Agrumes
Foie gras Duo – Chilled and Pan Seared – with Pomelo
Pigeon au Civet de Cepe
Roasted Squab in a Jackfruit and Cepe Mushroom Stew
Biche Grand Veneur
Venison, Cranberries, Chestnuts and Red Cabbage
Bleu au Vin Rouge
Light Blue Cheese, Red Wine Ice Cream, Coconut Sablé
Dessert Chocolat à la Table
Mozaic's Table Top Dessert, Valrhona Chocolate and Passion Fruit
Petit Fours
---
Prices for the Bastille Day dinner:
Food only
6 course menu IDR 1,250,000++
8 course menu IDR 1,600,000++
Grand Cru Wine Pairing only
6 course pairing IDR 1,200,000++
8 course pairing IDR 1,500,000++
Seating is limited to 60 persons, so reservations are advised.
Reservations are available from 6pm until 9.30pm.
Come experience an evening of the glory of French cuisine in the beauty of a tropical garden.