#ByBaliForBali by Marriott International in Indonesia Affirms its Support Towards Tourism Recovery in Bali
A specially curateddinner marks the commencement of the MoU Agreement signed in November 2021 to supportlocal Balineseindustries as part of thecampaign, while strengthening Marriott International's commitment to locally source a large number of its produceby the end of 2025
The #ByBaliForBali campaign by Marriott International in Indonesia kicks off today with a dinner at The St. Regis Bali Resort. The inaugural dinner marks the commencement of the Memorandum of Understanding (MoU) with the Bank of Indonesia, which was signed on 30 November 2021.In line with Marriott's Serve360 mandate and guided by the 2025 Sustainability and Social Impact Goals, the MoUoutlines the collaboration between Marriott International in Indonesiawith two leading food supply chain companies, Perusahaan Umum Daerah Dharma Santhika Tabanan and UD Aditya Poultry Shop, to support the local Balinese agricultural and fishing industries."
We are incredibly proud to see the #ByBaliForBali campaign take off with this inaugural dinner at The St. Regis Bali Resort. This timely and strategic collaboration with the Bank of Indonesia plays a pivotal role towards supporting local enterprises and tourism recovery in Bali. Guided by Marriott's Serve360 to advocate for local sourcing by ensuring a substantial amount of all produce are locally sourced by 2025, this is the first step towards the right direction to a better and more sustainable future," said Ramesh Jackson, Area Vice President –Indonesia, Marriott International.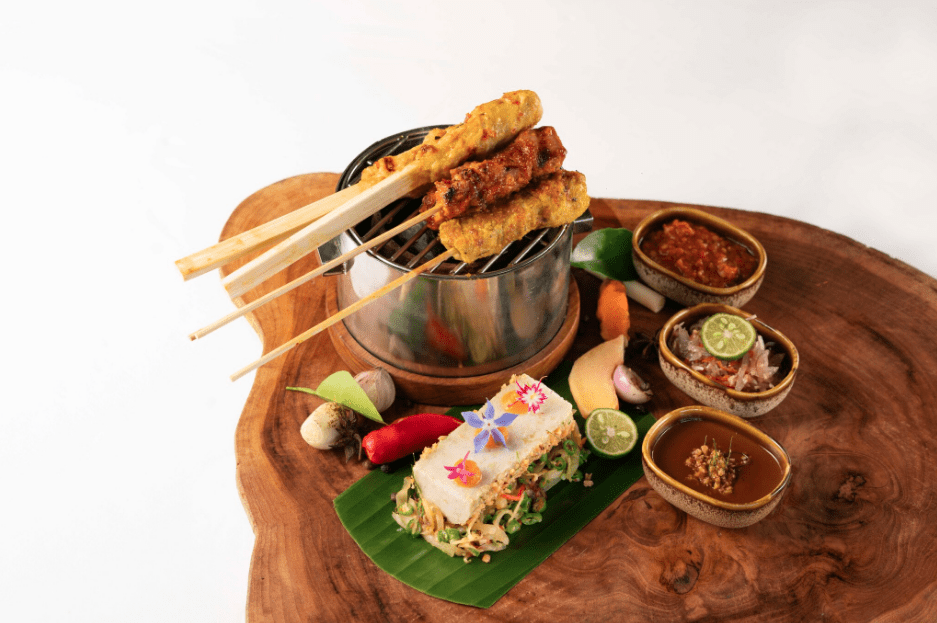 The inaugural dinner held at Boneka, The St. Regis Bali Resort, featured a number of signature dishes such as the award-winningsate, where the culinary team clinched the Gold Medal at the National Competition by Worldchefs in 2018. Three variations of the winning dish were served –Sate Lilit, Sate Ayam, and Sate Bali. Attendees were served an array of Balinese cuisine, madeusing local herbs and spices.To complement the richness of spices in the dishes, the dinner was paired with servings of Es Daluman(Daluman Ice), a popular traditional Balinese drink. Comprised of green grass jelly, the naturally sourced ingredient is then mixed with coconut milk, palm sugar, and ice cubesfor a refreshing drink.High in fiber, low in calories, andan antioxidant, the high chlorophyll content of the jellyextols plenty of health benefits in a tropical paradise such as Bali, for both locals and visitors alike.
The brainchild of Agung Gede, the Executive Chef of The St. Regis Bali Resort, the menu was a masterclass in a unique gastronomy experience for discerning food connoisseurs. With a simple yet elegant approach, the menu showcased the breadth and intricacies of Balinese cuisine, with an intentional focus on locally sourced produce.
Inspired by the growing global movement towards sustainability, and embracing produce from closer to home, an indicator for upcoming #ByBaliForBali activations, the campaign converges its spotlight on the abundance of locally availableagricultural products, fisheries and local artisans like Arak Bali and local products like the Balinese batik(endek)to name a few. "With the ethos of sourcing more produce locallyand paying homage to preserving mother nature, sustainability clearly goes hand in hand with reducing our carbon footprintand elevatingthe beloved island's culinary heritage to thenext level", said Ramesh further.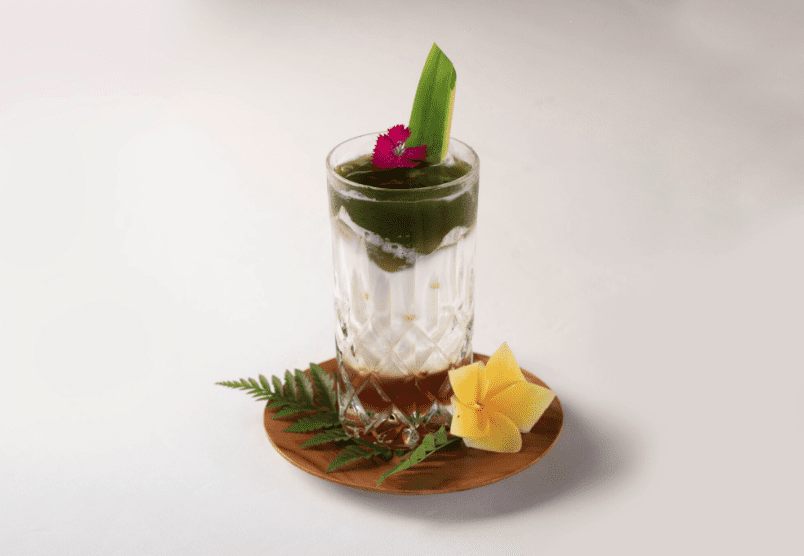 Guests can look forward to unique and inventive adaptational signature dishes with the increase in the usage of more local Balinese produce such as snack fruits, mangosteens, oranges, salt, coffee, and many moreat Marriott Bonvoy portfolio of hotels and resorts in Bali in the future.
In support of the United Nations Sustainable Development Goals (SDGs), this announcement aligns with the company's sustainability and social impact platform, Serve 360: Doing Good in Every Direction, which guides Marriott's commitment to help take on the world's most pressing social, environmental, and economic issues, delivering value for associates, customers, owners, the environment, and communities around the world.It also builds onthecompany's core value to Serve Our Worldand long-standing history of embedding sustainability throughout its business strategy, operations and value chainas Marriott continues to prioritize efforts to serve its communities, the planet, and people worldwide.