Celebrity chef Will Meyrick introduces speakeasy Honey & Smoke to Ubud.
An immersive celebration of cooking with fire arrives in a Wes Anderson-inspired venue.
Ubud's dining scene continues to flourish, with its most recent arrival speakeasy Honey & Smoke, the latest creation of lauded restaurateur Will Meyrick. This fire-focused eatery is a celebration of the chargrill, and is housed in a suavely styled space reminiscent of traditional train carriages.

For celebrity chef Will, this wood-fired bistro is based around Modern Australian dining, a result of his recent time spent based in Australia. "We just came back to Bali after living in Australia for 2.5 years," he explains. "It gave me the opportunity to work with a lot of Western ingredients, and combine them with our style of cooking." He refers to cooking over fire, a concept which has been embraced at Will's Perth outpost Will St. He's again embraced it at Honey and Smoke where the chargrill is the hero. "Cooking with charcoal or wood fire just creates a much better flavour. As we've been using it as Will St, it's a really natural thing for us to install here in Ubud."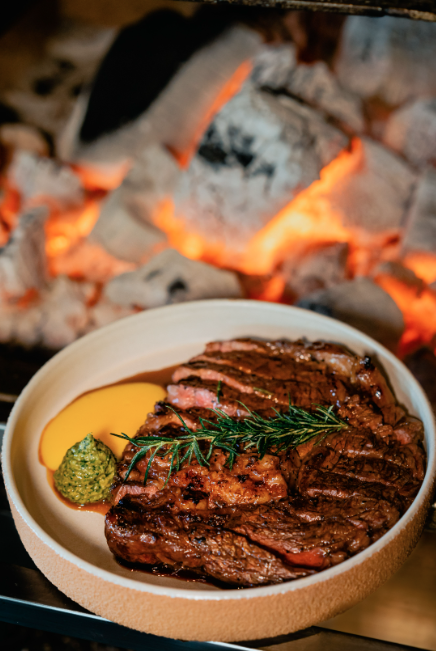 While fire is the kitchen's focus, that's not to say that Honey & Smoke is a steak restaurant. Dishes are varied with guests invited to tuck into the likes of Grilled Scallops topped with chilli butter, dried mint yoghurt, and sumac, joined by Charred Corn with honeycomb, smoked yoghurt and whipped feta. Mains extend into Wood-Fired Aged Snapper served alongside pennyworth, kacang lima, charred kale, and miso beurre blanc, and an 8 hour Slow-Roasted Lamb Neck joined by mint sauce. Special mention also goes to the ample wood-fired sides available – think Baby Gem lettuce topped with charred corn and crispy coppa, and Charred Broccolini and Asparagus with a smoked oyster sauce.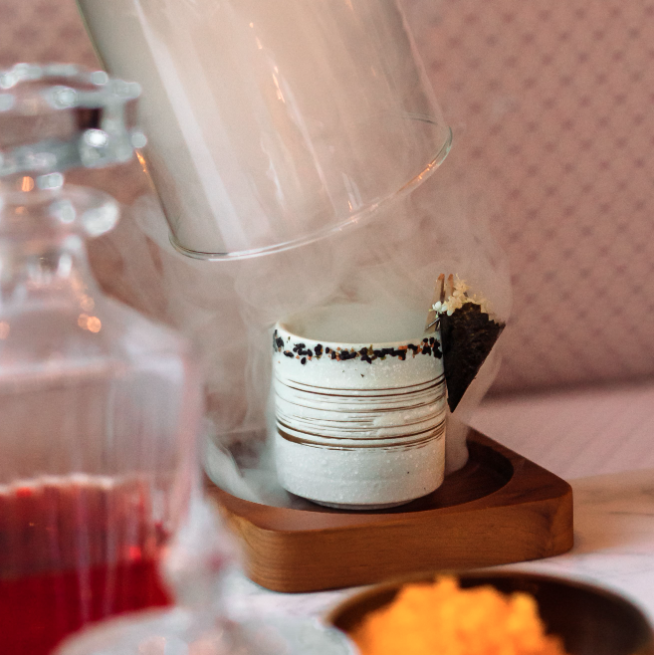 The interiors themselves are just as note-worthy as the fare. Inspired by the famously stylistic films of director Wes Anderson, Honey & Smoke is a vibrantly dressed venue which was dreamt up by Will himself, in collaboration with Mirah Group. "We really wanted to create an experience," says Will, "so we decided to build a 1920s-style train carriage with an outside staircase which goes all the way up to the second floor. It feels like you're on a journey, a culinary journey. Hence why there are so many connotations of trains and travel, like luggage racks filled with actual luggage." Antique accents, like teak flooring and rustic doorways help to complete the scene and amplify the speakeasy atmosphere of the Ubud venue.