CHANGING PERSPECTIVES
An Exhibition by Make A Scene, A Leaf Creation Studio
Make A Scene bursts with color as they explore new ideas and materiality in a new exhibition at John Hardy Boutique and Gallery, Seminyak from October 31st to December 11th, 2023.
Presenting themes of playfulness and possibility, this exhibition showcases an imaginative new mix media materiality. Rooted in Make A Scene's signature woven base, nature's canvas explodes into a whole new perspective with vibrancy and pattern. "We are excited to present our specialized weaving in new dimensions. This is Make A Scene in a whole new light, reflecting the wonderful colors of this special island. Explains Chloe Rose Quinn, Founder and Director of Make A Scene.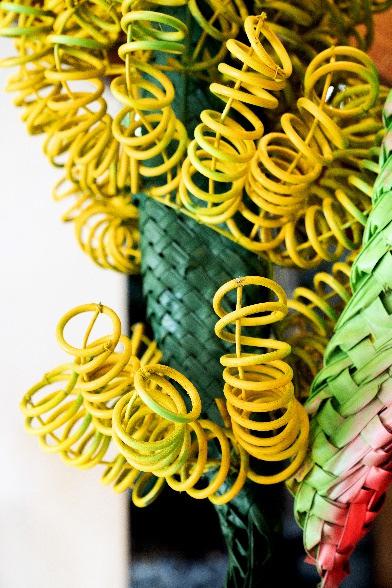 Changing Perspective is a theatrical installation of woven leaf cutouts brought to vibrant life with colorful embroideries. A layered landscape inspired by Bali's rich textiles and the humble paper doll sets the scene for our characters to play in a fantasy world remembered, recreated, and reimagined.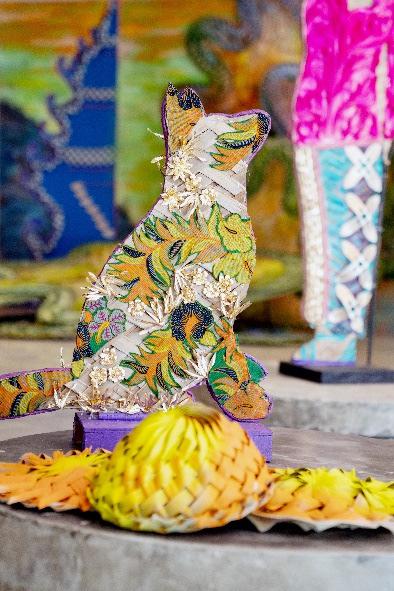 A celebration of the island's textiles, colours, patterns, textures and weaving that feed the company's creative evolution. Using Bali's iconic landscape as a canvas, they pivot back to the world of theatre design, and shifting their perspective on how they make their scenes.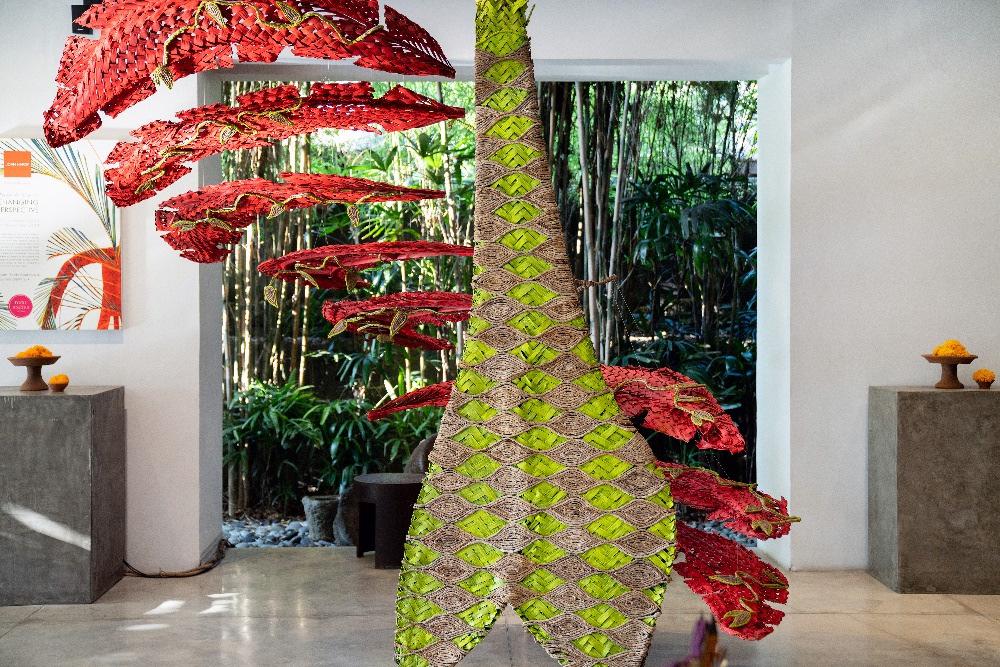 Changing Perspectives includes an installation of large-scale leaf woven cutouts dressed up in colourful embroideries. A layered landscape including iconic vegetation including rice terraces, the banyan, banana and palm trees are painted in sunset colors while framed by vivid temple gates where a child flying a kite, a woman holds offering and a dog patiently waits to be fed.
"We have recruited two new exciting young weavers and makers to our team. We feel proud to see the next generation come on board and contribute youthful and fresh perspective to the craft." Says Ida Bagus Gede Ari Artana, Co Founder of Make A Scene.