Horeka Bistro Bali: Because we refuse to give up
"A new dining place in the heart of Canggu created by people from the hospitality industry."
When the Covid-19 hit China in December 2019, The Indonesia government wasn't aware of the damage caused by this virus. Bali is the only province that is affected by the disappearance of Chinese tourists before others. The tourism business was down, and some hotels whose primary market is from China were about to collapse. And the struggle continued when Australia launched the travel ban due to the Covid-19, followed by the European country's lockdown. The tourists were getting less and less, and the businesses were slowly closing down, the employees start to take their unpaid leave. And when the first case of Covid-19 appeared in Jakarta, in March 2020, all of us were struck by it. We realized that it wasn't like the bird flu or swine flu that hit the international market only; it also hit the domestic market. And suddenly, Bali is collapsed. Almost all tourism sectors decided the temporary closure, and people got laid off, streets were empty. The tourism industry in Indonesia was in a critical situation. It's not just weakened the national health but also reached the economic crises.
Covid-19 economic challenges are different from the other past crises. The government was not just focused on restructuring the balance sheet to return the financial stability but also has to make the efforts in business and commercial sectors resilient. At the same time, the COVID-19 pandemic still grips the country. We are now in a survival mode. The only economic industry that can be run is the home sector and food delivery. People with creative minds will be agile and resilient toward the tough situation. "We are proud that the Balinese are strong and creative people. They have been tested toward several times of trial: they survived Bali bombing, bird flu, Mount Agung eruption…", said Todohasi, the Operation Manager of Horeka Bistro Bali. "The spirit of Balinese people to continue their lives inspired us to create The Horeka Bistro Bali."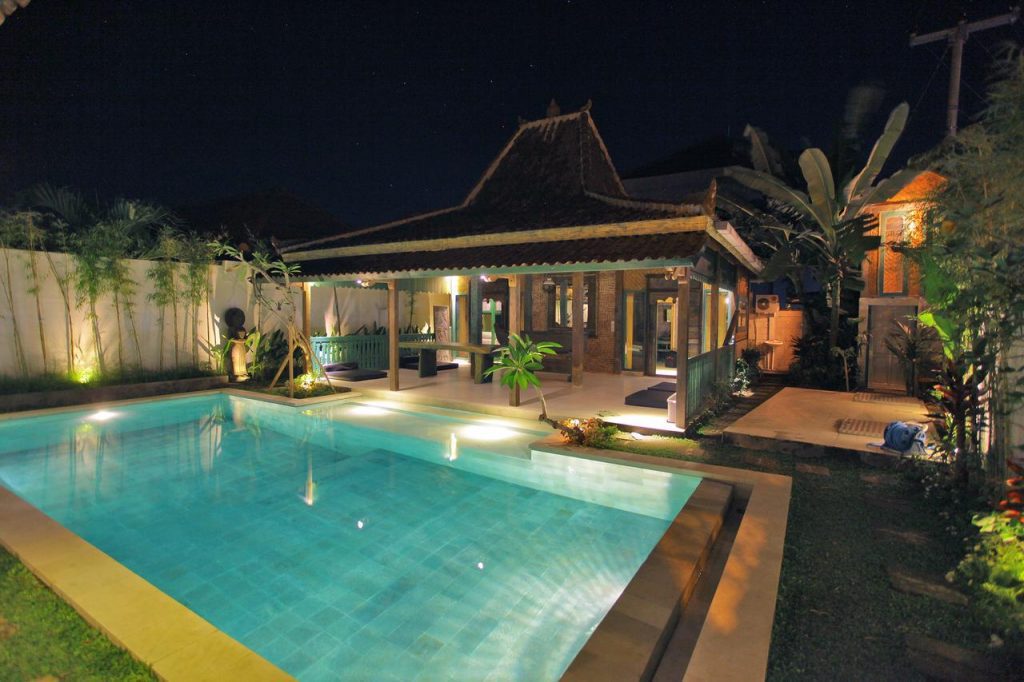 Horeka stands for Hotel, Restaurant, and Kafe (café), which is a group of people who works in the hospitality industry in Bali, who affected by the Covid-19 Pandemic. They've been laid off, unpaid leave, or get salary cut by their company, but they refuse to give up. They've been doing their skill to serve the community. The engineering and housekeeping were maintaining and cleaning houses and villas to those who call and need their service. Other friends are selling the food product through online. It is heart-warming to see their spirit to survive. "Seeing this situation, we create Horeka Bistro Bali to showcase their food products and help them to survive. Here, we celebrate talents, we serve happiness", said Danielle Woro Prabandari, the owner of Horeka Bistro Bali.
Located in the heart of Canggu at Jalan Raya Semat, Gg. Dewi Subadra no. 1, Horeka Bistro Bali opened its door on August 9, 2020. It provides an alfresco dining venue, co-working space, and the swimming pool. Canggu is the area that is still lively during this pandemic. It's a melting pot between local people, hipsters, surfers, and the digital nomads from all countries. Marked as the new comfort hang out place in Canggu, Horeka Bistro Bali is a place from the community to community. People can work, swim, and dine at once. The menu's eclectic choices are provided by people who work in the hospitality industry and are affected financially by the pandemic. Their professional background reflects the excellent quality of food at an affordable price (range from IDR 25,000 – IDR 110,000). Horeka Bistro Bali also supports the creative digital people to work by providing a dedicated co-working space with high-speed internet, complimentary coffee, and free flow infused water included in the membership package. Dip in the pool for relaxation after long hours working at the co-working space and grab a cold beer is perfection. Dining at Horeka Bistro Bali is not just enjoying comfort food but also helping the local community survive the pandemic. Lazy to go out? Delivery service at your doorstep is available. We invite you to eat good and do good. Contact us at horekabistrobali@gmail.com or call for a reservation at +62 81 991 000 168