Iconic Classic Chain and Legends Styles that were Made to be Worn for Father's Day with John Hardy
Luxury, handcrafted Balinese jewelry designer John Hardy is honoring the legendary and powerful fathers in our lives. From day one, these men have helped us understand and conquer the world. We've taken their words to heart, and their advice has guided us year after year.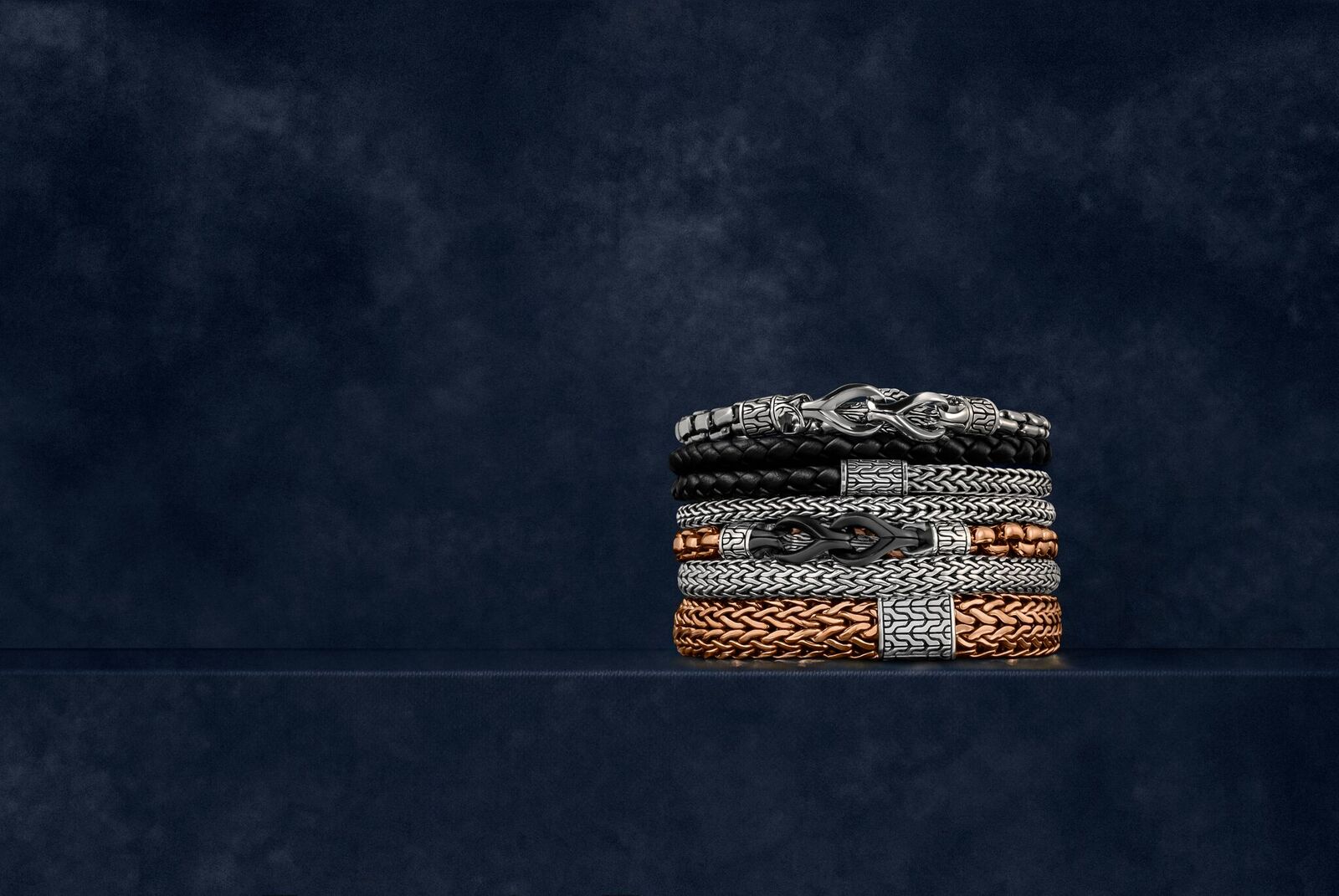 Celebrate Dad through an array of bracelets made to layer and stack, starting with essential Classic Chain options in silver and mixed metal. Personalize their stack with leather and beaded pieces, each one containing raw and storied materials from all corners of the Earth; these pieces are inspired by Earth's mountainous, rocky shapes to its smooth, hilly braids. For those who opt for a bold, timeless look, layer in new Asli Classic Chain, Box Chain, or Legends Naga for a graphic expression.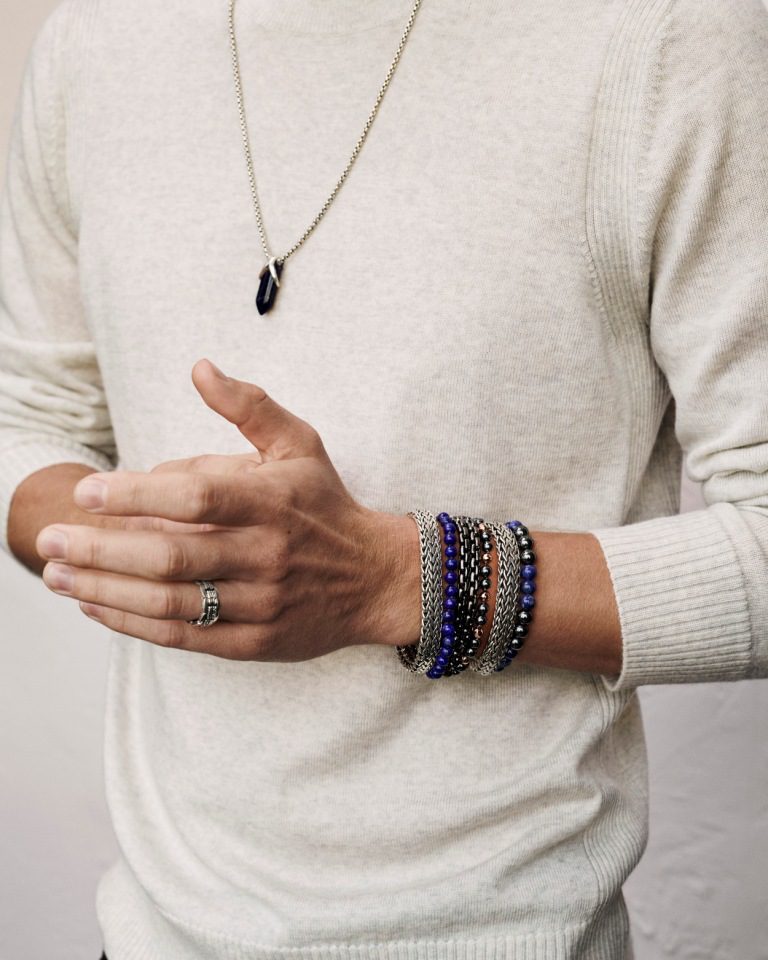 Celebrate their individuality with statement rings featuring natural stones that represent all facets of Dad. From the Asli Classic Chain Signet Ring with Red Jasper, symbolizing empowerment, to the Legends Eagle Wing Ring, an energetic piece that is perfect for everyday wear, to timeless signet options, you'll find the perfect gift for those looking to accessorize beyond just style, but as a means of self-expression.