IT'S TIME FOR BALI!
 25% Off Warm Up Vacation Deal by Adiwana, Inara and Amatara Hotels & Resorts
The wait is over and it's time for Bali to welcome you! With its rich unique culture, unbeatable nature with the crimson sun setting into the Bali Sea, world-class dining and awesome wellness journey in every neighbourhood, Bali is a wanderlust's dream come true.
Rediscover the pure pleasure of an ultimate warm up Bali vacation with Jeevawasa collections, consist of Adiwana, Inara or Amatara Hotels & Resorts in your preferred destination with choice of tropical greenery of Ubud or exotic island of Nusa Penida. Save up to 25% off of your stay and enjoy endless possibilities including stay 2 consecutive nights, receive a complimentary airport transfer, whilst stay 5 consecutive nights receive a 60-minute signature spa treatment and a 3-course dinner for two.
Your staycation includes daily breakfast for two, 30% off on additional spa treatments, 20% off on food and beverage and possibility to join abundant resort's activities throughout your stay. Create your memorable Bali hideaway with us in your favorite destination including Adiwana Resort Jembawan, Adiwana Bisma, Adiwana Monkey Forest, Adiwana Suweta, Adiwana Unagi Suite, Adiwana Svarga Lokha, Adiwana Arya Villa, Adiwana Arkara, Adiwana Dara Ayu, The Sun Heaven by Inara Resort, Amatara Arya Villas, Amatara Agung Raka and Amatara Athaya, or journey across the sea to little paradise island at Adiwana Warnakali, Nusa Penida.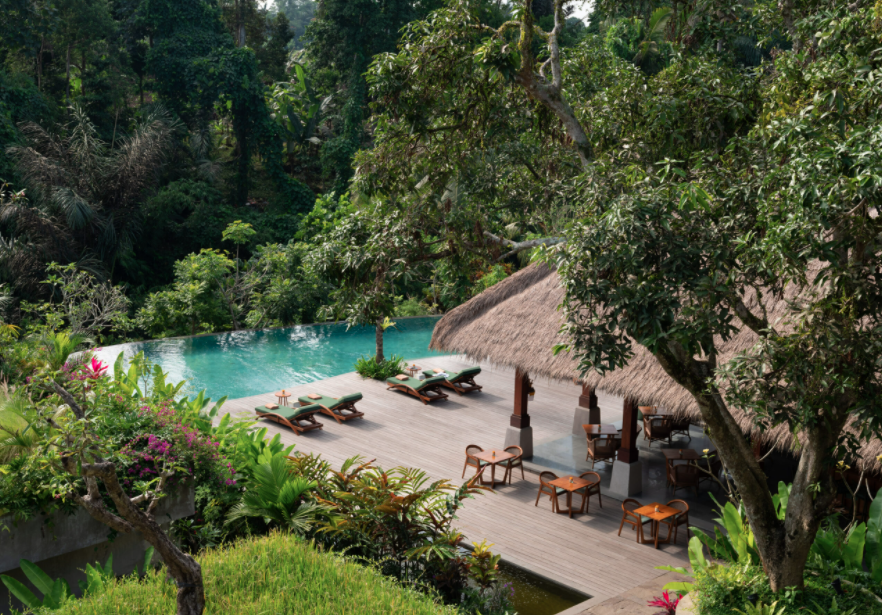 In addition, as the world adjusts to new travel norms and expectations, to enhance guests' experience throughout the stay, Adiwana, Inara and Amatara Hotels & Resorts are proudly implemented healthy and safety protocols, yet all resorts have also been certified CHSE (Clean, Healthy, Safety, and Environment) by the Ministry of Tourism and Economy Creative. This certification aims to ensure objectively the implementation of standard health protocols has been carried out correctly and consistently in accordance with CHSE guidelines in the tourism sector.
This valuable deal is bookable through website
www.inarahotels.com and www.amatarahotels.com 
for period of booking until 30 June 2022, for staying until 31 March 2023.