John Hardy 2019 "Made For Legends" Campaign Showcases the Beauty of Authenticity
John Hardy 2019 "Made For Legends" Campaign Showcases the Beauty of Authenticity
Luxury artisan jeweler John Hardy introduces Penelope Cruz as a new star of its ongoing Made for Legends campaign, the brand's creative platform dedicated to personal power and inspiring women to boldly express their individuality through jewelry.
The campaign's call to action speaks to the transformative power of jewelry, embracing the alchemic chain that defines John Hardy creations. The SS19 collection — artisan handcrafted at the John Hardy workshop in Ubud, Bali, using techniques passed down from generations of Master Artisans — comprises a potent elixir of metals and stones that introduces a spectrum of shine, echoing spring's dynamism and sparking the originality of its wearers: women of character and substance.
These soulful renegades celebrate their own successes and individuality by wearing dramatic pieces that reflect their own experiences and inner strength. Perfectly imperfect and proud of the features that make them irreplaceable, they inspire all around them with their grit and grace.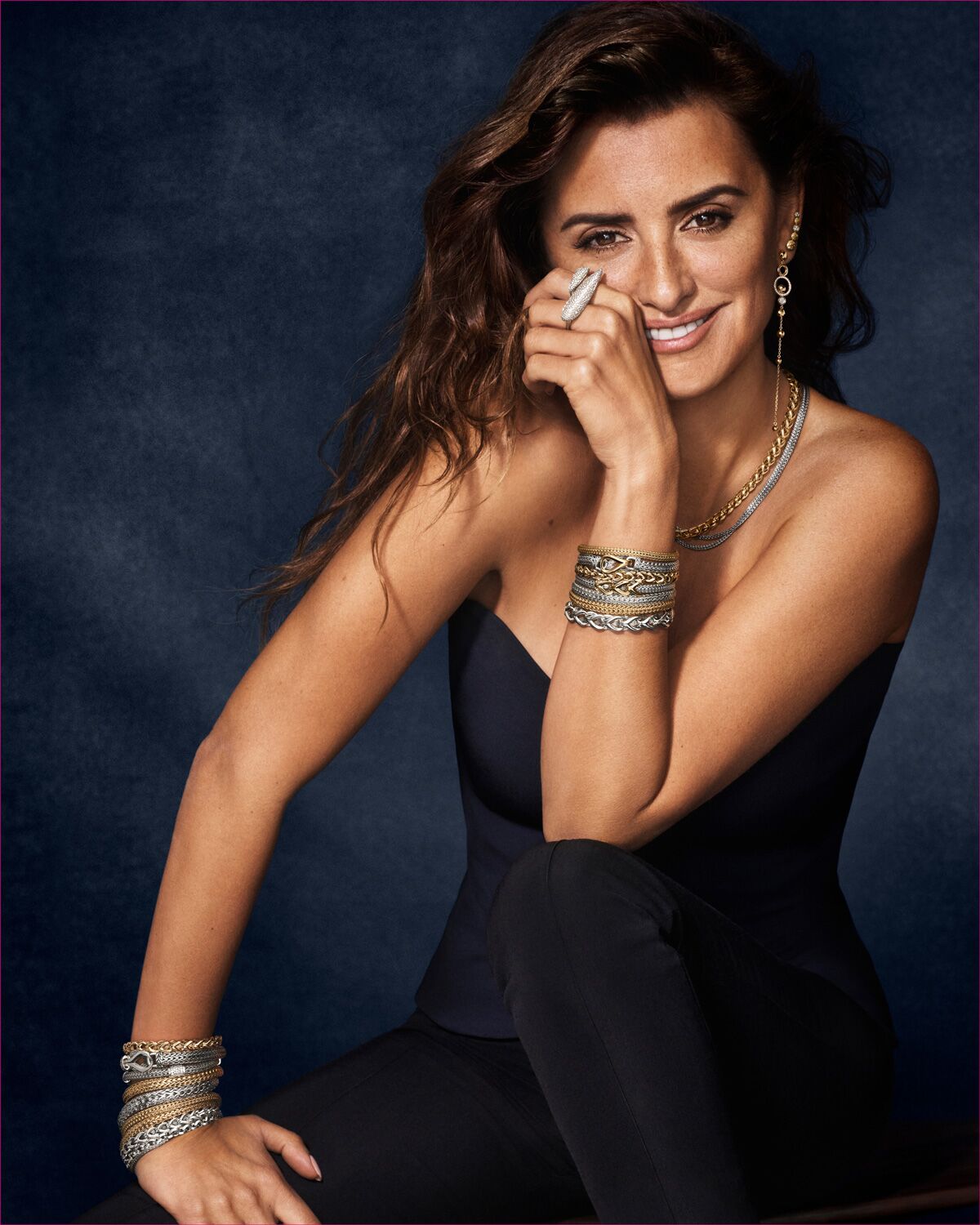 Academy award-winning actress and activist Penelope Cruz joins previous Made for Legends campaign star Adwoa Aboah as an inspirational manifestation of this bold spirit. A veteran risk-taker, Cruz has evolved her craft from career to creator and dedicated herself to social responsibility, supporting homeless youth in India and contributing to humanitarian issues worldwide. Like John Hardy, she is committed to building a better future.
"It is important to me that any project I participate in aligns with my values, and John Hardy has been dedicated to preserving their artisan community and rich heritage for over 40 years," Cruz explains. "Each piece is handcrafted in Bali, a place I know and love, with techniques that have been passed down for generations and made with reclaimed gold and silver, as well as ethically vetted stones. I also love that the brand has championed female artisans and entrepreneurs from day one with its signature motif, Classic Chain, traditionally woven by Balinese women as a way to bring prosperity to their families."
Speaking to the selection of Cruz as a campaign star, Robert Hanson, CEO of John Hardy, states, "Made for Legends is about authenticity and action. Penelope personifies both. She is unflinchingly real, yet the creativity and optimism she brings to both her professional and humanitarian work make her larger than life."
Layered in mixed metals, including various gauges of the brand's handwoven Classic Chain and sculptural Asli Classic Chain Link, Cruz exudes strength and elegance. Gemstones selected for their organic beauty and meaning, punctuate the featured designs and modernize the brand's signature Lava pavé setting through mixed cuts, bold asymmetric pear and marquise-inspired shapes, with unexpected gradients.
Additionally, for the first time in John Hardy history, the campaign showcases a design from the brand's pinnacle Cinta Collection: a multi-strand gold bracelet energized with brown diamond pavé and offset by a large tiger's eye stone. An evolution of John Hardy's trademark chain motif, the dramatic design underscores a belief in community and human connection.
Describing the process behind the creative direction of the campaign, John Hardy CMO, Suzanne Hader, notes, "The campaign captures Penelope's natural magnetism – we wanted to highlight her raw spirit and expressive essence, layered in pieces that are ignited with emotion and charged with power."
The Made for Legends campaign images will appear online and in print publications this Spring 2019.