Romance Meets Nature for an Enchanting Wedding Celebration at Alila Ubud
If you dream of a romantic wedding in a magical setting, Alila Ubud offers a stunning venue that combines nature and luxury for an unforgettable celebration. Tucked away amidst the lush Ubud rainforest, this intimate hillside resort offers breathtaking views of the Ayung River valley and surrounding mountains that provide a picturesque backdrop for your special day.
It is the sense of privacy and intimacy provided by its secluded and tranquil rainforest location that sets Alila Ubud apart from other wedding venues and is rare to find. You and your guests will feel like you've entered a secret world, where time stands still and worries melt away, while the resort's attentive staff will ensure that every detail is taken care of, so you can relax and enjoy the magic of the moment.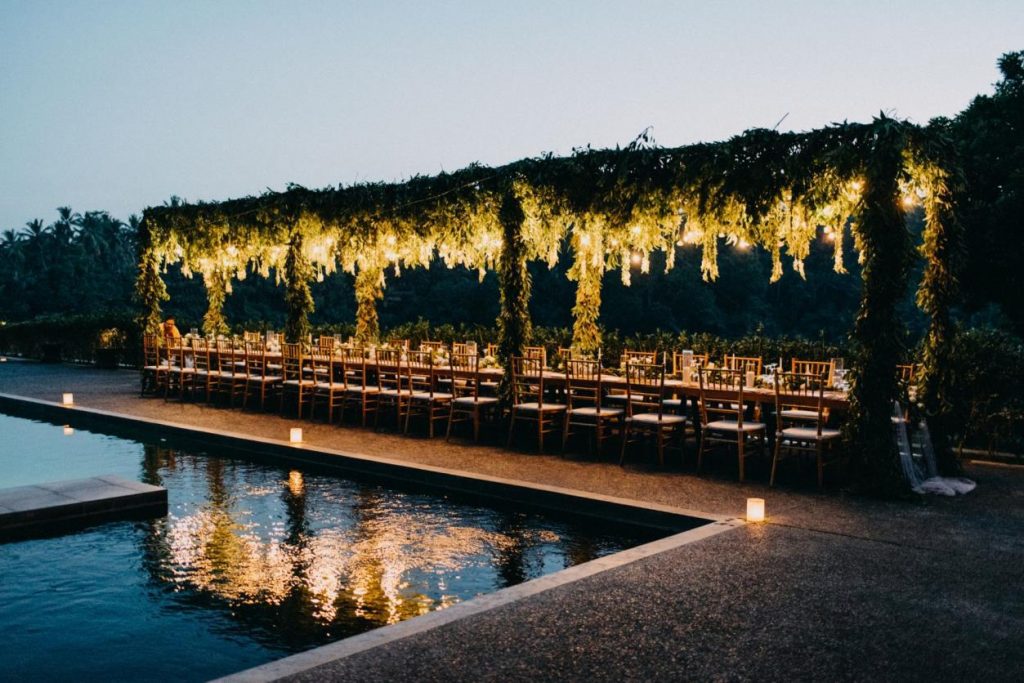 Designed to embrace the beauty of its natural surroundings, the resort offers elegant outdoor spaces that merge seamlessly with the environment, creating an idyllic setting for your wedding, whether a simple ceremony for two or a spectacular celebration with your family and friends–Alila Ubud can accommodate up to 250 guests.
At Alila Ubud, weddings are not just events, but experiences that create lifelong memories. The resort's talented chefs will craft a tailor-made menu for your wedding reception, featuring local and international dishes made with fresh, seasonal ingredients. Beautifully lit with lanterns and candles, the poolside terrace at the edge of the valley offers an extraordinarily romantic setting for the reception dinner. A gorgeous space to indulge in a feast for the senses, savouring the flavours of Bali's rich culinary heritage.
Whether you're planning a grand celebration or an intimate gathering, Alila Ubud's sweeping valley and mountain views, secluded rainforest setting and impeccable service make it the perfect place to say "I do" and begin your new journey together in unforgettable style.