SenS Hotel & Spa Ubud Unveils an Exciting New Menu Showcasing Culinary Delights for Every Palate
SenS Hotel & Spa Ubud is thrilled to announce the launch of its brand-new à la carte menu, featuring a wide variety of delectable dishes that is enjoyable for everyone regardless of their dietary restrictions. Guests can indulge in a culinary journey that spans from a variety of appetizers, soups, Asian Fusion, various Stir-Fry Dishes, Grilled Delights, Sandwiches, Burgers, Pizzas, Pastas, irresistible Desserts, as well as menu for the kids.
Situated in the heart of Ubud, SenS Hotel & Spa is renowned for its commitment to providing guests with exceptional experiences and top notch hospitality. With the introduction of this new diverse and enticing menu, the hotel aims to offer an extraordinary dining experience that will satisfies everyone's tastebuds.
Guests can begin their culinary adventure with a tempting selection of appetizers that are sure to whet the appetite, from classic favorites like Caesar Salad, Vietnamese Roll to unique creations like Yonne Vegetable Salad and Tofu Salad, these appetizers are designed to tantalize the tastebuds and set the stage for a memorable dining experience. To warm the soul, the soup section offers comforting bowls of goodness. Guests can savor flavorsome creations such as Tom Yum Talay, Zuppa Soup, and Pumpkin Cream Soup, each crafted with a blend of aromatic herbs, spices, and highquality ingredients.
For those seeking a fusion of Asian flavors, the Asian fusion section presents a tantalizing range of dishes inspired by the culinary traditions of the region. From mouthwatering Balinese Crispy Duck and Nasi Campur Ubud to flavorful Indian Chicken Tandoori, these dishes showcase the best of Asian cuisine with a modern twist.
The Yonne Café Signature Dish Balinese Set Menu takes guests on a culinary journey through the flavors of Bali. This carefully curated menu includes traditional Balinese specialties such as Balinese Chicken Soup, Crispy Duck, and traditional Balinese Lawar, offerin an authentic taste of the island's rich culinary heritage. Indonesian Gurami Terbang is a standout dish at Yonne Cafe, is a must-try! This Indonesian delicacy features a crispy fried gourami fish served with a tantalizing blend of spices, delivering a burst of flavor with every bite.
Families dining at SenS Hotel & Spa Ubud can delight in the specially curated kids' menu, featuring child-friendly favorites that are both delicious and nutritious. No meal is complete without a sweet ending, and the dessert section at SenS Hotel & Spa Ubud promises a delightful finish. From sweet treats like Homemade Apple Pie with Ice Cream to indulgent Indonesian delights like the Onde-Onde Sticky Rice, guests can pamper their sweet tooth and relish the flavors of paradise.
At SenS Hotel & Spa Ubud, we strive to provide our guests with a truly remarkable dining experience, and our new à la carte menu is a testament to that commitment," said Sven Remo, General Manager. "We have meticulously crafted a menu that showcases a wide range of flavors, catering to various palates and preferences. We invite guests to join us and embark on an unforgettable culinary journey in downtown Ubud."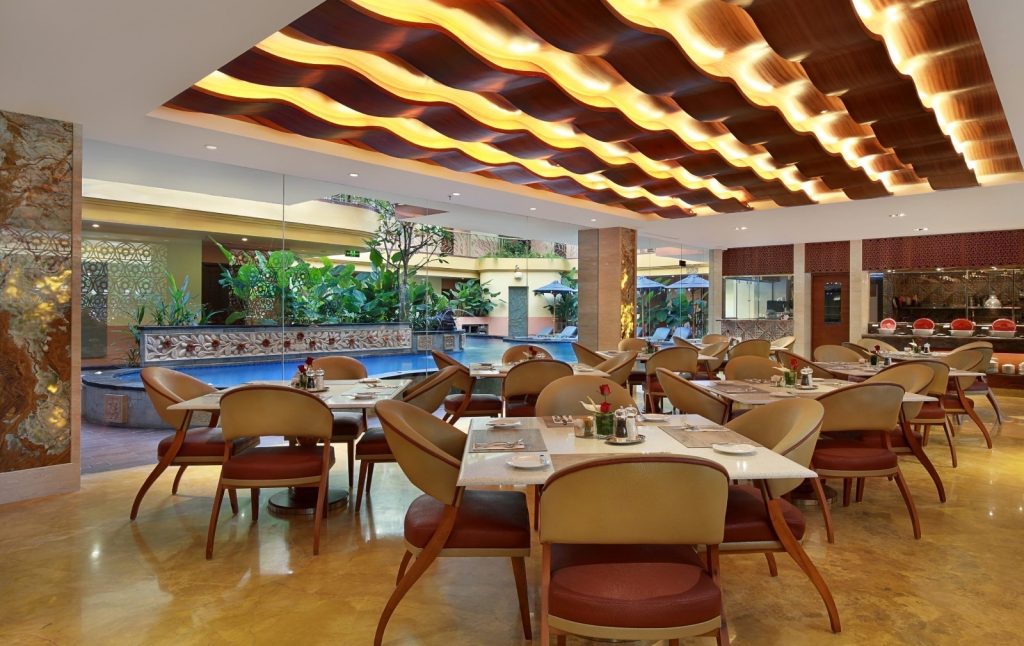 With its dedication to exceptional service and unforgettable dining experiences, the hotel is a perfect destination for travelers and food enthusiasts seeking a remarkable culinary adventure. For reservations and more information, please visit website www.senshotelsresorts.com or contact WhatsApp +62 821 2347 0980 or email to reservations.ubud@senshotelsresorts.com