The Golden Hour with John Hardy
Commemorate this moment with stunning new 100% reclaimed 18k gold jewelry.

Classic Chain:
Since 1975, the Classic Chain has remained the foundational expression of the brand. Over the years, the Classic Chain collection has evolved into a diverse family of textures, gauges, and weaves, while every style
remains crafted from 100% reclaimed gold and silver. The Radial 7.5MM Band Ring's bezel-set emerald detailing centers the 18k gold woven band, featuring a mandala-inspired line work symbolic of the natural world.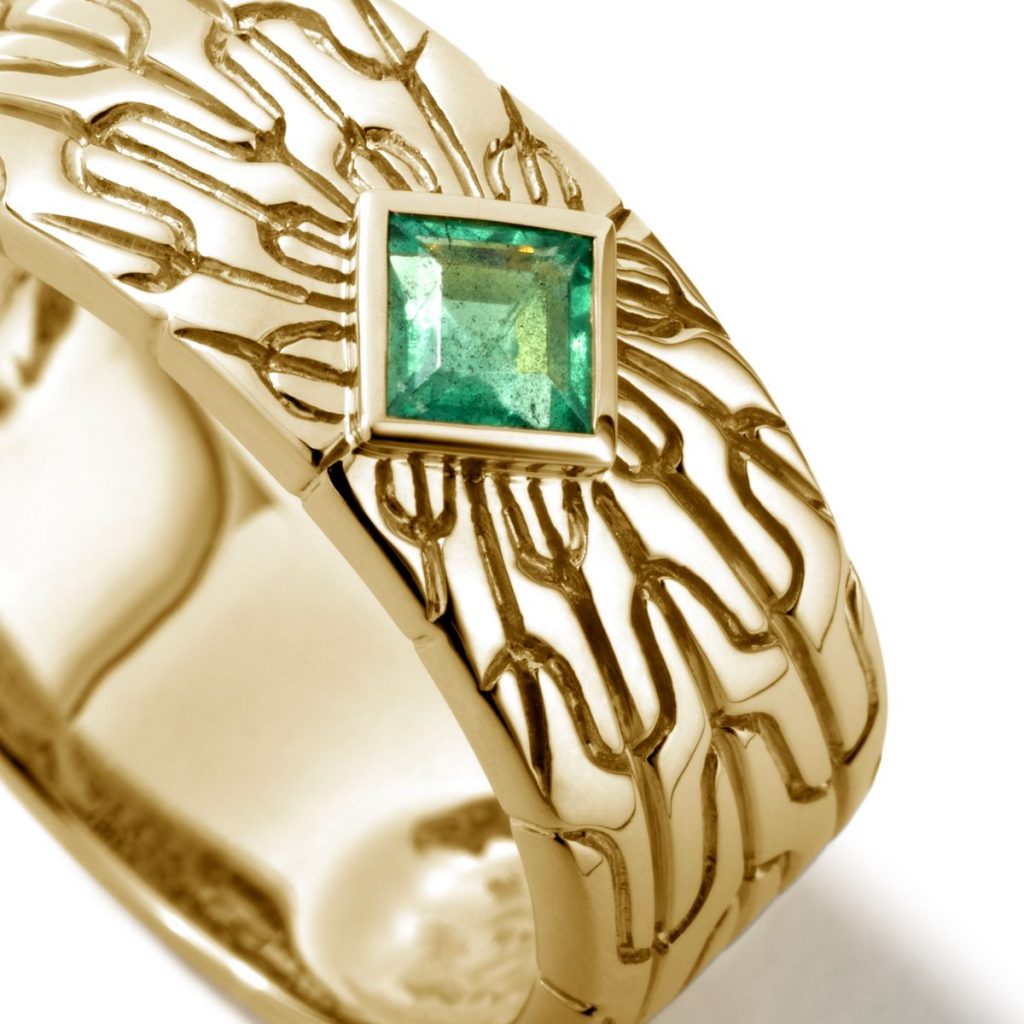 Icon Extension:
At the heart of our brand, the Icon Chain is woven by many hands, features our signature Pusher Clasp, and is made from 100% reclaimed gold and silver. Our most heritage collection, Icon, arrives in a new bold bracelet paired with a curated palette of gemstones. The Classic Chain 4 MM Station Bracelet in 18k gold features a 7MM x 5MM emerald cut for sheer luminosity.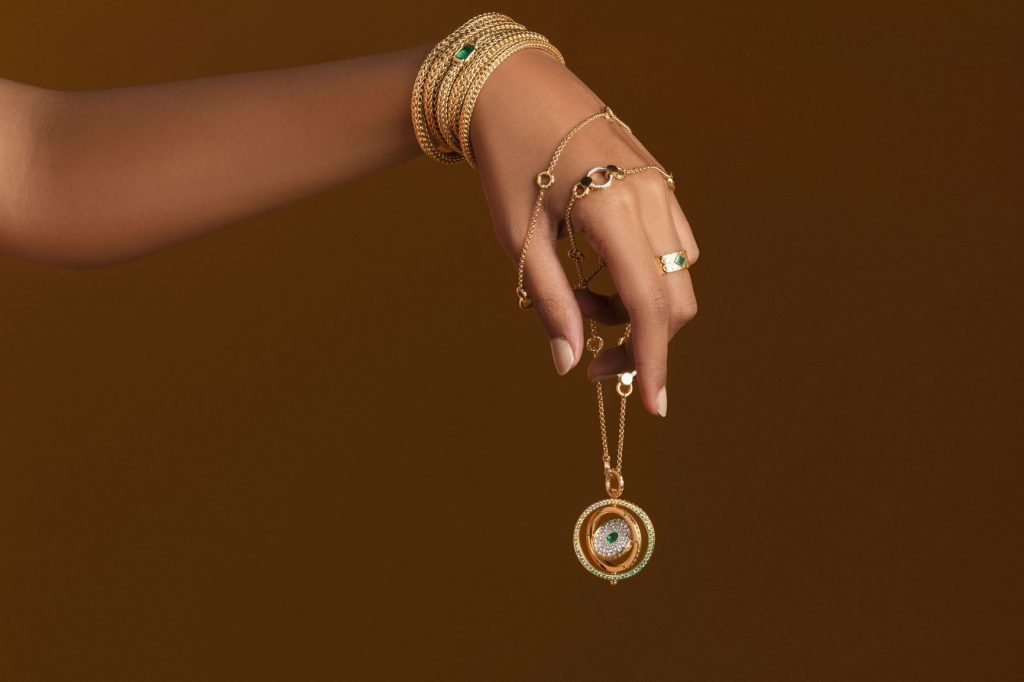 Moon Door:
The Moon Door collection draws inspiration from the sacred ritual of the Full Moon ceremony in Bali. Every Moon Door pendant necklace has a spinning pendant embodying the eternal lunar rhythm of waxing, waning, and returning. Symbolizing opportunity and new beginnings, the Moon Door Pendant Necklace features Jawan and Dot accents in 18k yellow gold. The pendant is hand-set with emerald, white diamond, brown diamond, yellow sapphire and tsavorite on an adjustable 22"-24" 2MM Rolo chain necklace.