The Highly Anticipated Little Singapore by Chef Bernard Opens its First Restaurant in Bali
Take a trip all the way to Singapore without leaving the island as the newest dining spot Little Singapore by Chef Bernard opens its doors for an authentic gastronomic experience found along the busy and easily accessible Sunset Road.
Singapore's Chef Bernard Chew brings his favorite dishes to Indonesia, opening its pioneer location on the Island of the Gods, with 20 specially-crafted main dishes for friends and family to share and choose from.
"Generous" immediately comes to mind in every plate on the table, with servings made for the hearty diners and groups to share.
"I want to make people happy, that is the reason I cook. Everything that you do has to be from the heart, has to come with passion, and that's what I feel about the food that I cook. I want to share my passion to everyone that comes to my restaurant," Chef Bernard shares.
According to the celebrated chef, must-try on the menu are "The Crab" choices, particularly the Soft-Shell Chili Crab, the Salted Egg Soft Shell Crab, and of course, the famous Singaporean Chili Crab, a Michelin Plate that
requires a day in advance for orders, and is served with Papua Crab.

With a menu specializing in Crab and seafood, items such as the Singapore Famous Authentic Laksa with Jumbo King Prawn as well as the Salted Egg Octopus Rice Bowl are staple favorites, while the Asian version of the
western burger: the Nasi Lemak Burger and the Eggslut Burger served with scrambled eggs, cheese, and caramelized onion provides a more western choice.

Deliciously and passionately prepared, Chef Bernard prides himself with an all-natural, MSG-free cooking style, without the use of salt, or added flavoring. A burst of flavors comes with every bite, reminding diners of the
vibrant food scene of Singapore right at the heart of Bali.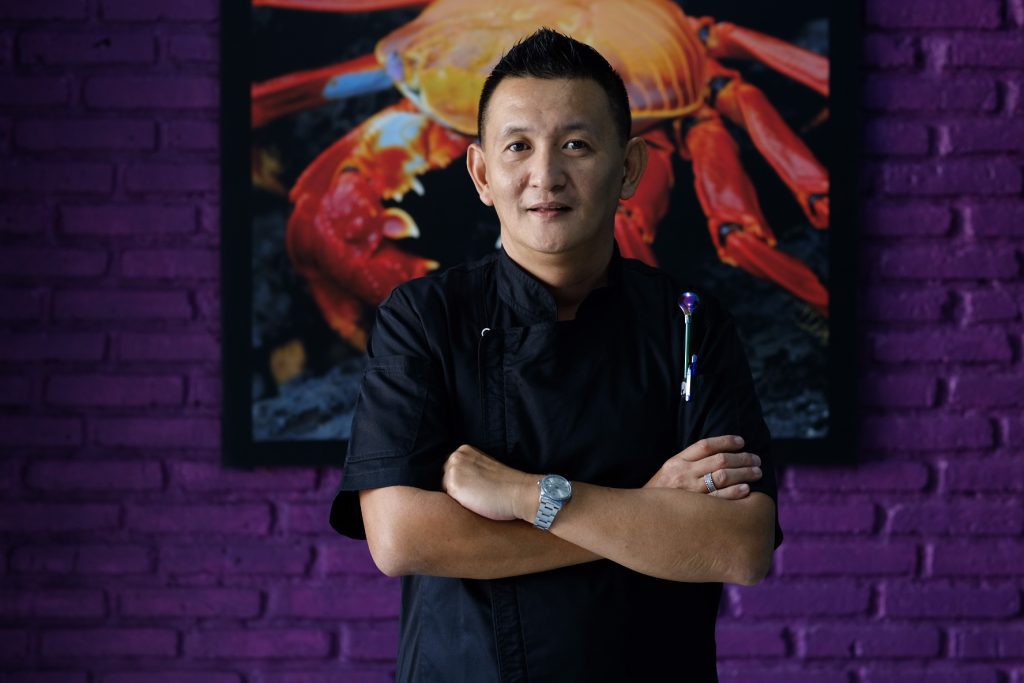 A splash of colors within the exterior and interiors of the restaurant, Little Singapore by Chef Bernard is glossed with bright neon colors reminiscent of Singapore's vibrant skylights, with dining ware from Jenggala, personally
decorated and styled by the chef himself.

The first of many restaurants, Chef Bernard envisions his brand to expand further in Indonesia and in Asia. With another restaurant soon to open in Ubud, the chef continues to serve delicious dishes, whether for a private
function, catering service, or in his Little Singapore outlets. Chef Bernard invites food lovers, travelers and people on the island to come and experience authentic flavors of his home in Little Singapore.

Little Singapore by Chef Bernard is open from Tuesday to Sunday at 12:00 pm to 10:00 pm, serving savory Singaporean seafood favorites and specializing in Crab dishes. For the Singaporean Famous Authentic Chili Crab using Papuan Crabs, one-day advanced booking is required.

lsbali.com
IG: @littlesingaporebali
FB: Little Singapore by Chef Bernard