W BALI – SEMINYAK'S VERY OWN WOOBAR ANNOUNCED IN TOP 52 RESTAURANTS AND BARS BY MARRIOTT BONVOY
To celebrate, Woobar will host a special Mixologist in Action event, showcasing the remarkable offering of amazing cocktails across Asia-Pacific.
W Bali – Seminyak's Woobar has been announced in Marriott International's 'Top 52 Restaurants and Bars by Marriott Bonvoy;' a curated B&F list showcasing the best of the best, one-of-a-kind dining and mixology experiences at unforgettable destinations across the Asia Pacific region.
Every week until February 2020, the top 52 restaurants and bars of Marriott International hotels in Asia-Pacific will host unique dining experiences, workshops, chefs tables and unmissable events that will have food lovers packing their bags for exciting, food and beverage-focused getaways.
From 26 August to 1 September 2019, Woobar will host M.I.A. Special Edition Top 52; a week-long event amplifying the award winning cocktail culture at W Bali – Seminyak. Three mixologists from W Bali – Seminyak; Villa, Wee, and Melvern, will showcase their favourite all-time classic cocktails and create specially crafted cocktails throughout the week for guests. From a classic Negroni, a Ma Tai, to an Indonesian popular dessert inspired Green Light, each mixologist will serve something unique, providing guests access to truly memorable mixology experiences.
"Being one of the top 52 among thousands of bars and restaurants in Asia Pacific with Woobar at W Bali – Seminyak is truly an honour, it's a big recognition and celebration of all talent. We are proud of our outstanding mixologists who share their best creations to provide guests with exceptional experiences," said Craig Seaward, General Manager of W Bali – Seminyak.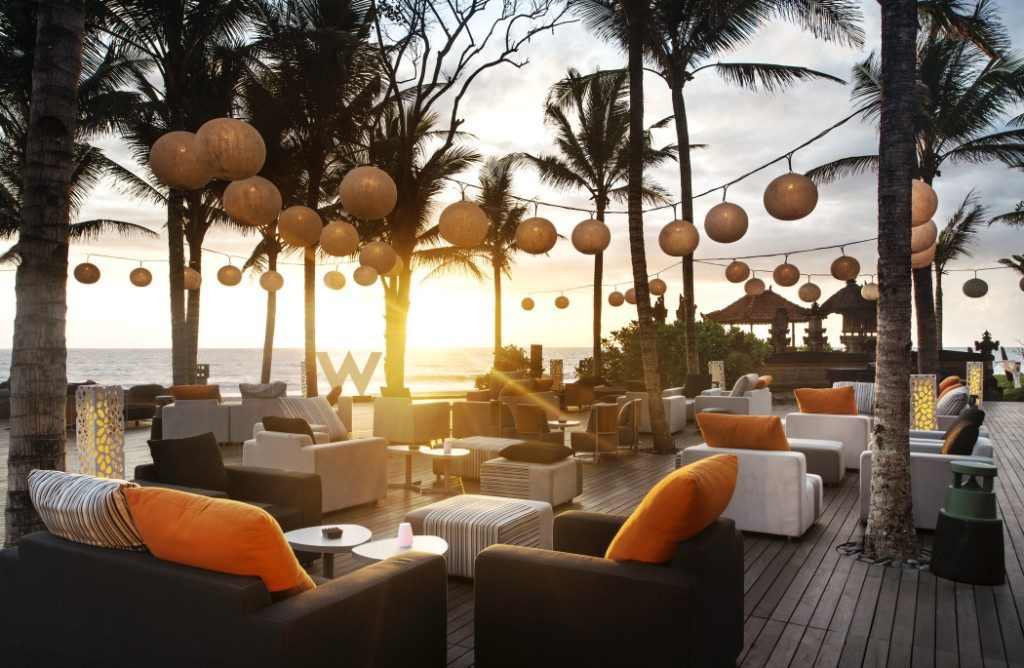 "The astounding diversity of great cuisines here in Asia Pacific reflects the cultural importance of great, authentic food in this vibrant part of the world. At Marriott International, we are proud to be part of the incredible food landscape of Asia with our distinguished, talented chefs and bartenders, who are really the secret ingredients behind every restaurant and bar," said Bart Buiring, Chief Operations Services Officer, Asia Pacific, Marriott International.
Known for its playful personality, most vibrant and upbeat nightlife destination on the island, Woobar is a stylish beach-front bar promising an extensive selection of creative cocktails, light bites, and all-night dancing to the beats of international DJs.
For more information or to make a reservation, call +62 361 3000 106 or email bf.wbali@whotels.com