Weekend Artisan, Your Family Weekend Escape
Duta Orchid Garden is the perfect destination for of all ages visitors to experience the splendor and beauty of nature's bounty such as 300 species of orchids, succulents, and fruit trees. Located just 30 minutes to the Bali Ngurah Rai International Airport, it is one of Bali's favorite family escape venues that perfectly refresh the hectic routine but still in Denpasar area.
Beautifully set up with an aesthetic natural landscape, Duta Orchid Garden known for the stunning set orchid garden and picnic venue that becoming a new trend and the signature of the property for the past years. Due to the huge enthusiasm of last year event, Duta Orchid Garden presents the Weekend Artisan; your family weekend escape, a moment of family bonding experience while discovering a feast of culinary treats. The guest will be please with an array of local tenants; from snacks, food, beverages, kids & family activities, kid's toys, handcraft and live performance. This event is FREE entry and open for public on January 15th – 16th, 2022 starting from 10 AM opening by MC; tenants introduction to get to know the products & activities, sharing about the venue and available promotions. The guest will be able to strolling around or sitting in the garden while enjoying some treats and beautiful harmony of live performance until 6 PM.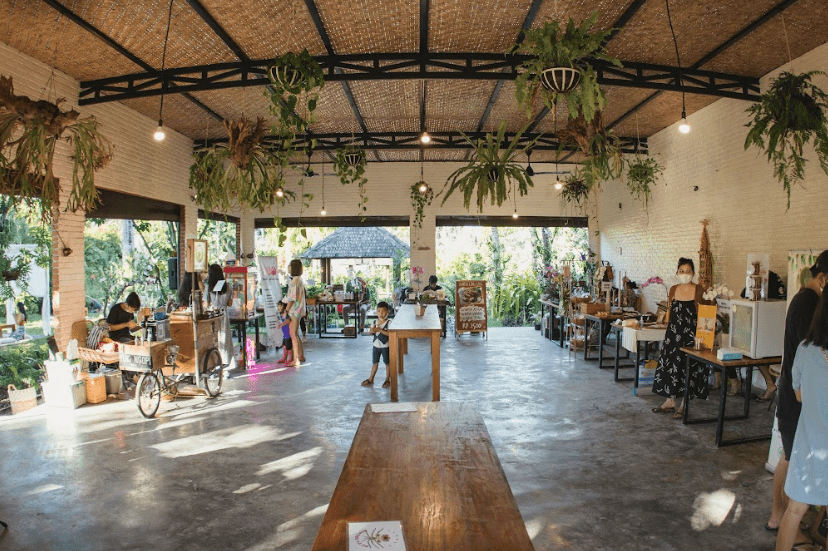 The event not only dedicated for public but also some invitee from business partners, owner's college, local influencers and media partners such as Highend-Traveller, Bali Travel News, Lintas Bali, Bali Tribune, Nusa Bali, Tribun Bali, Food Bali, Info Denpasar, Nomnom Bali & Punapi Bali that taking a part to supported Weekend Artisan. Hope this event will cherish your family gateway and becoming one of the favorite weekend venues in Denpasar.
For more information & reservation:
Jl. Bypass Ngurah Rai no. 21X, Tohpati
Phone: +62 361 466010