Weekly Culinary Journey at Alila Ubud
Alila Ubud offers an oasis of Balinese culinary and cultural experiences nestled in the heart of Ubud's lush rainforest. From the stunning valley views to the authentic cuisine crafted from locally sourced ingredients, every aspect of our restaurant has been designed to transport you on a journey through Bali's rich heritage. Our weekly events showcase the very best of Balinese culture, with performances by local artists who bring the traditions of the island to life before your very eyes. Discover the wondrous journeys, from the magical performances of Barong Dance Night to fancy Classic Disco Djs. Indulge in a magical weekly culinary journey at Alila Ubud's Plantatio Restaurant and Cabana Lounge
---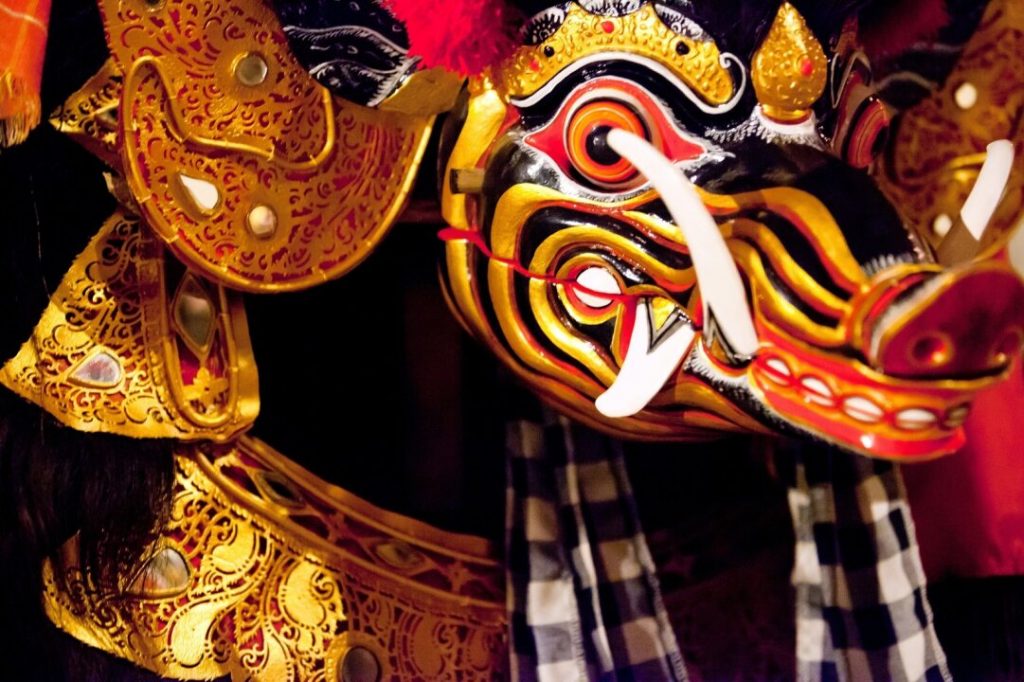 Barong Dance Night
Every Monday | Plantation Restaurant | 07-09 PM Onwards
IDR 550,000++ per person
Experience an enchanting evening of Balinese culture and cuisine with our Barong Dance Dinner at the beautiful Plantation Restaurant at Alila Ubud. Enjoy a sumptuous four-course set dinner menu featuring authentic Balinese flavors crafted from fresh, locally sourced ingredients.
The highlight of the evening is a mesmerizing performance of the Barong Dance, a traditional Balinese dance that symbolizes the eternal struggle between good and evil. Let the hypnotic rhythm and colorful costumes transport you to a magical world of myth and legend. With its breathtaking valley views and lush rainforest surroundings, Plantation Restaurant provides the perfect setting for a truly unforgettable evening of food, culture, and tradition. Join us for an unforgettable night and experience the true essence of Bali.
---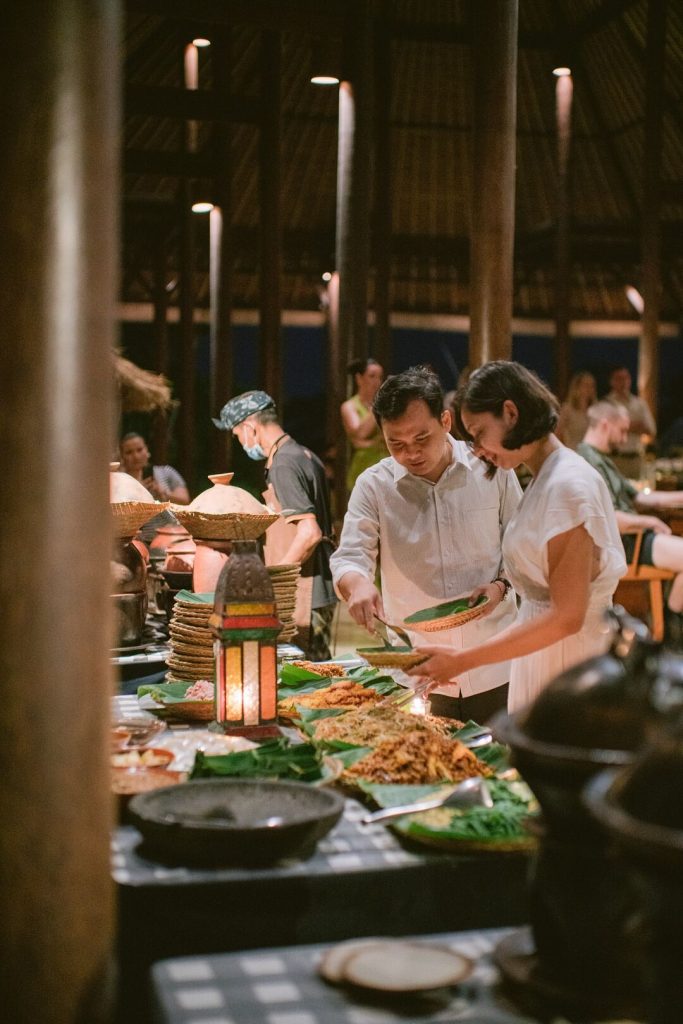 The Spice Market
Every Wednesday | Plantation Restaurant | 07-09 PM Onwards
IDR 600,000++ per person
Indulge in the rich and flavorful local Balinese cuisine at our Spice Market, a culinary journey through the vibrant and diverse flavors of the island. This weekly event is a celebration of the authentic Balinese dishes that are prepared using traditional techniques and local ingredients, including the famous Babi Guling, which is roasted suckling pig, and other specialties such as Balinese Sweets, and Sate Lilit.
At the Spice Market, you'll have the chance to savor the distinct flavors of Bali while enjoying the lively and colorful atmosphere. Immerse yourself in the cultural richness of the island with mesmerizing Balinese dance performances, including the Legong Dance, accompanied by the traditional Gamelan music. The Spice Market takes place at Plantation Restaurant, our signature venue nestled in the lush tropical rainforest overlooking the verdant valley. Join us for an unforgettable culinary and cultural experience.
---
Music Brew & BBQ
Every Saturday | Plantation Restaurant | 07-09 PM Onwards
IDR 550,000++ per person
Join us at Alila Ubud every Saturday for our Music Brew & BBQ at our Plantation Restaurant, an unforgettable evening of live acoustic performances, delicious grilled cuisine, and refreshing craft brew.
Set against the backdrop of our lush rainforest and valley views, this weekly event is the perfect way to unwind and enjoy the beauty of Bali. Savor our freshly grilled seafood, meats, and vegetables, all cooked to perfection over an open flame, and wash it all down with our selection of cold craft brews.
Our local musicians will provide the perfect soundtrack for the evening, serenading you with their soulful and enchanting tunes. Whether you're looking for a romantic night out or a fun evening with friends, Music Brew & BBQ at Alila Ubud is the perfect choice.
---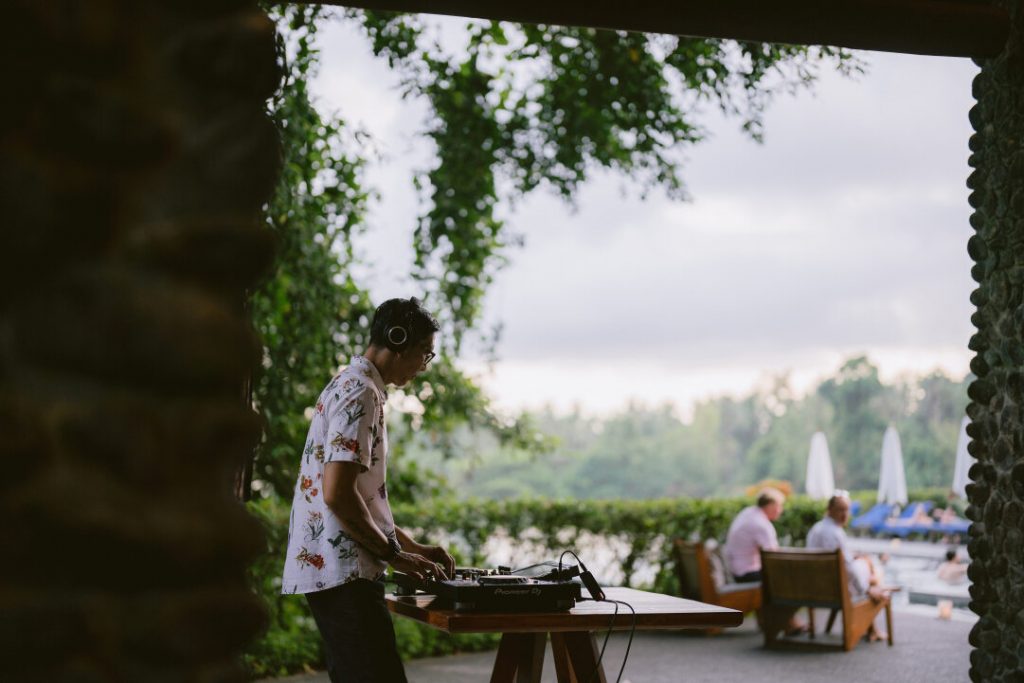 Sunday Soiree
Every Sunday | Cabana Lounge | 05-08 PM Onwards
Escape to a night of indulgence and enchantment with our Sunday Soiree at Cabana Lounge. Let the electrifying beats of our live disco DJ performances whisk you away while you savor your favorite cocktails and gaze out at the stunning infinity pool with lush greenery as your backdrop.
Experience the ultimate blend of sophistication and relaxation that only Alila Ubud can offer, all while enjoying the comforts of our stunning Cabana Lounge. Take a dip in the infinity pool and let our expert mixologists craft you a drink to remember, all while dancing the night away to the hottest sounds in town. Join us for the Sunday Soiree and let us show you why Alila Ubud is the ultimate destination for indulgence and escape.