AMBAR TAKEOVER by Villa Surya Andika
From The Beach to The Jungle
Mandapa, a Ritz-Carlton Reserve recently partnered with its sister property, W Bali – Seminyak to host the first-ever bar takeover at Ambar, the resort's newest hanging bar on 26 & 27 February 2022. From the beach to the jungle, Villa Surya Andika, Liquid Manager of Woobar will be mixing concoctions for a one-of-a-kind cocktail experience.
For two nights, during the collaboration weekend, from 3pm – 9pm, Villa will be turning Ambar into a colorful yet sophisticated thrilling drinking spot in Ubud, mirroring the energizing Woobar with its vibrant vibe. The 'takeover' cocktail menu includes fresh & fruity flavors from Paint Your Life, Flower Mojito, and Pink Kiss, whilst from bold & witty type such as Monkey Juice, Cacao Negroni and Balinese Ritual. Afternoon tea "Mandapa Dulang" and small bites such as churros, spicy corn magnum will also be available at Ambar.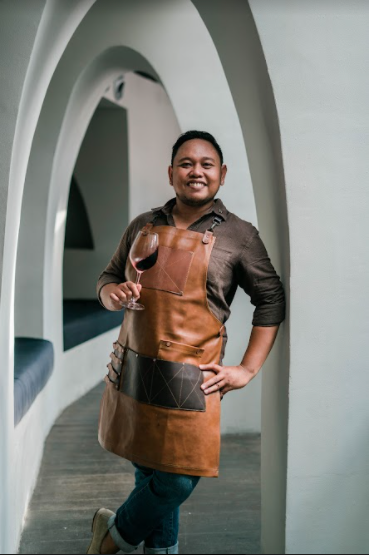 Villa is a beverage professional with more than 10 years of experience in the hospitality industry, with proven abilities in mixologist, wine specialist, bar event creator – planning – executor, and beverage management level. Villa's role at W Bali now is to control and maintain beverages to meet the quality standard for all venues. Villa was awarded as Indonesian finalist & Top 5 Marriott Liquid Master in Bangkok 2018; and Winner East Indonesia for OPIHR Gin competition 2018.
Discover #Ubudhangingbar in the heart of mesmerizing Ubud. Perched high on a cliff, Ambar means sky in Sanskrit, offering guests a relaxed setting for exotic handcrafted cocktails, afternoon tea, and small bites.
For reservation on the takeover event, please call: +62 813-3910-1992 or email reservations.mandapa@ritzcarlton.com or visit Instagram @ambaratmandapa