Capella Hotels and Resorts announces Capella Nanjing
Inspired by the city's cultural heritage, the 2025 opening marks the brand's
third hotel in China
Capella Hotels and Resorts is delighted to announce the opening of its third property in China – Capella Nanjing – in 2025. Designed by world-renowned British architect David Chipperfield, and inspired by an ambition to achieve harmonious balance between city life and nature, Capella Nanjing will be an oasis of tranquillity, offering peace and serenity in the midst of cosmopolitan living.
Situated adjacent to Changjiang Road – the epicentre of the city's historical and cultural district with more than 1,800 years' worth of history – Capella Nanjing is conveniently located within walking distance from renowned landmarks such as Jiangning Weaving Museum, Presidential Palace, Mei Garden Memorial and Oriental Metropolitan Museum. In addition, its proximity to East Zhongshan Road – a bustling area that epitomizes urban living in Nanjing – adds a layer on contrast to this unique experience.
"The opening of Capella Nanjing marks a major milestone for us. Following the opening of Capella Shanghai and Capella Tufu Bay, Hainan, this great opportunity expands our presence in China by offering guests an unprecedented level of bespoke luxury, legendary hospitality and personalised service that ensures every guest feels welcomed, connected to the destination, and utterly at home." said Cristiano Rinaldi, President of Capella Hotel Group.
DESIGN
All 190 guestrooms, heritage suites and villas have been expertly designed to create an artful blend of classic, modern accents, luxurious textures, and contemporary amenities. Drawing upon the cultural heritage with which the property is surrounded, alongside David Chipperfield's savoir-faire in blending traditional elements with fresh perspectives, every room has its own unique character unified by a harmonious neutral colour palette complemented by subtle contrasts – embodying Capella's renowned design style. This harmonious fusion between old and new pays homage to Chinese architecture at its finest.
Further enhancing the setting are lush gardens connecting city life with nature – showcasing a remarkable 360-year-old Gingko tree as the central attraction. The Living Room, an intimate shared space that is synonymous with all Capella properties, will overlook this vibrant greenery, and will be complemented by three signature restaurants.
Corporate facilities include elegant event spaces that offer luxurious meeting rooms and function areas with state-of-the-art technology, coupled with flexible floor plans that feature natural light.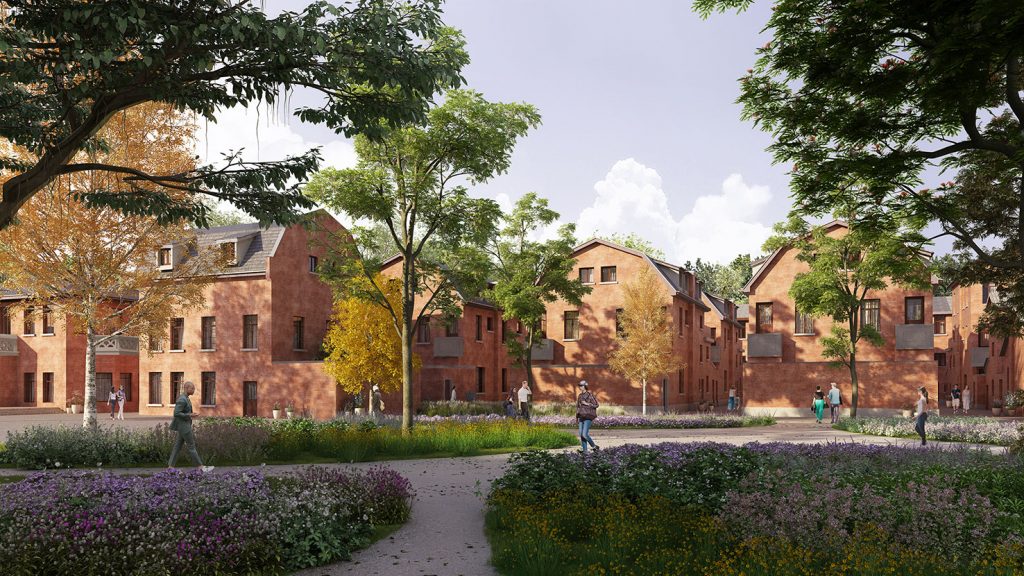 WELLNESS
Capella's award-winning Auriga Spa offers a haven of tranquillity that will cater to both guests and locals alike, with an exclusive selection of treatments crafted from organic ingredients inspired by traditional techniques. Also available is an innovative fitness centre offering spectacular views over the metropolitan scene, as well as a semi-outdoor rooftop pool area and serene sky garden for those seeking complete respite.
RESIDENCES
Situated to the South, the residences at Capella Nanjing are designed for guests who appreciate excellent design while seeking similar comforts found in their own homes. The luxurious apartments include amenities such as private elevator access, large entry lobbies, indoor and outdoor living areas with unobstructed views of the city. Guests are looked after by a team dedicated to providing quality service throughout their stay.
"Capella is highly recognised for its excellence in the craft of hospitality, inspired by the story of each remarkable hotel destinations and encourage to live a life punctuated with meaningful discovery," said Liu Qing, Chairman of Nanjing Xuanwu Cultural Tourism Development Group. "We are delighted to partner with brand like Capella to bring an ultraluxury lifestyle to Nanjing and create memorable memories for travellers."
Capella Nanjing stands as a testament to the brand's dedication to upholding historic landmarks, emphasising its integral contribution in revitalizing these sites. As part of Capella Hotels and Resort's esteemed portfolio, this luxurious property exemplifies its commitment to protecting and preserving cherished spaces for future generations.