Dining by the Waterfall
This is more than just a meal. It is a unique culinary experience provides a curated menu from locally grown ingredients and charming view of the 18-metre-manmade waterfall
Bringing the fresh culinary experience to the guests, The Trans Resort Bali has recently unveiled its romantic dining with charming ambiance of an 18-metre-manmade waterfall complemented with beautiful fairy lights décor and acoustic music performance.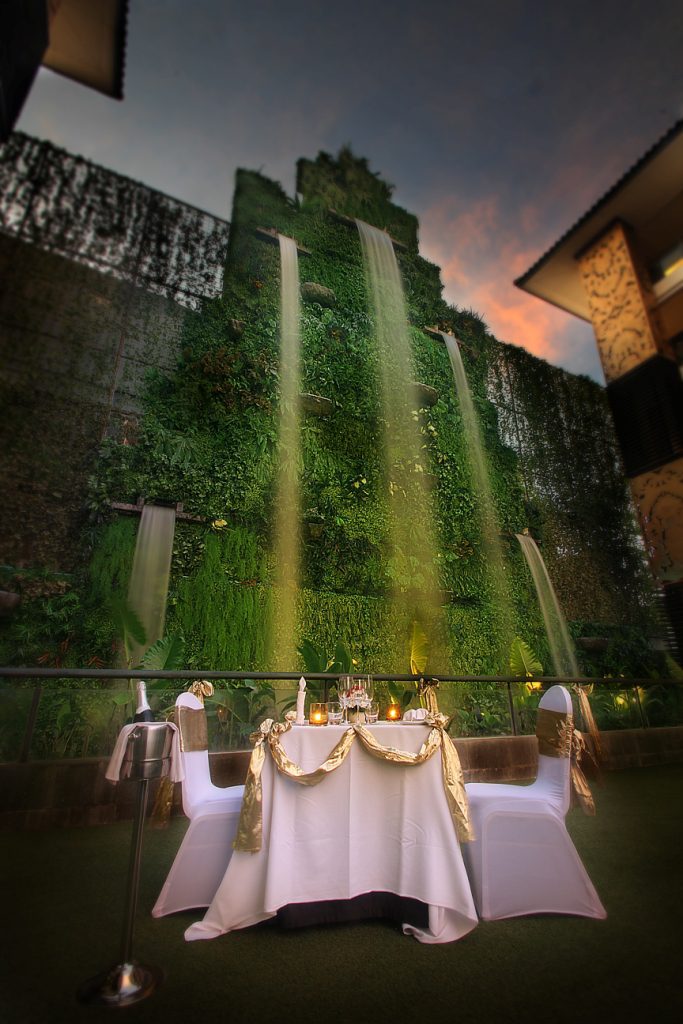 This unique culinary experience is more than just a meal. The curated menu showcasing the modern technics of cooking the locally grown ingredients which is resulting a unique and exotic Indonesian flavours such as the combination of Tuna from Papua with sambal matah and coriander aioli dressing which both are the perfect condiments for seafood especially tuna. The second course is soup using Prawn from East Java. This healthy soup is flavored with red ginger flower with roasted cauliflower and coconut milk, producing an exotic taste without adding heaviness.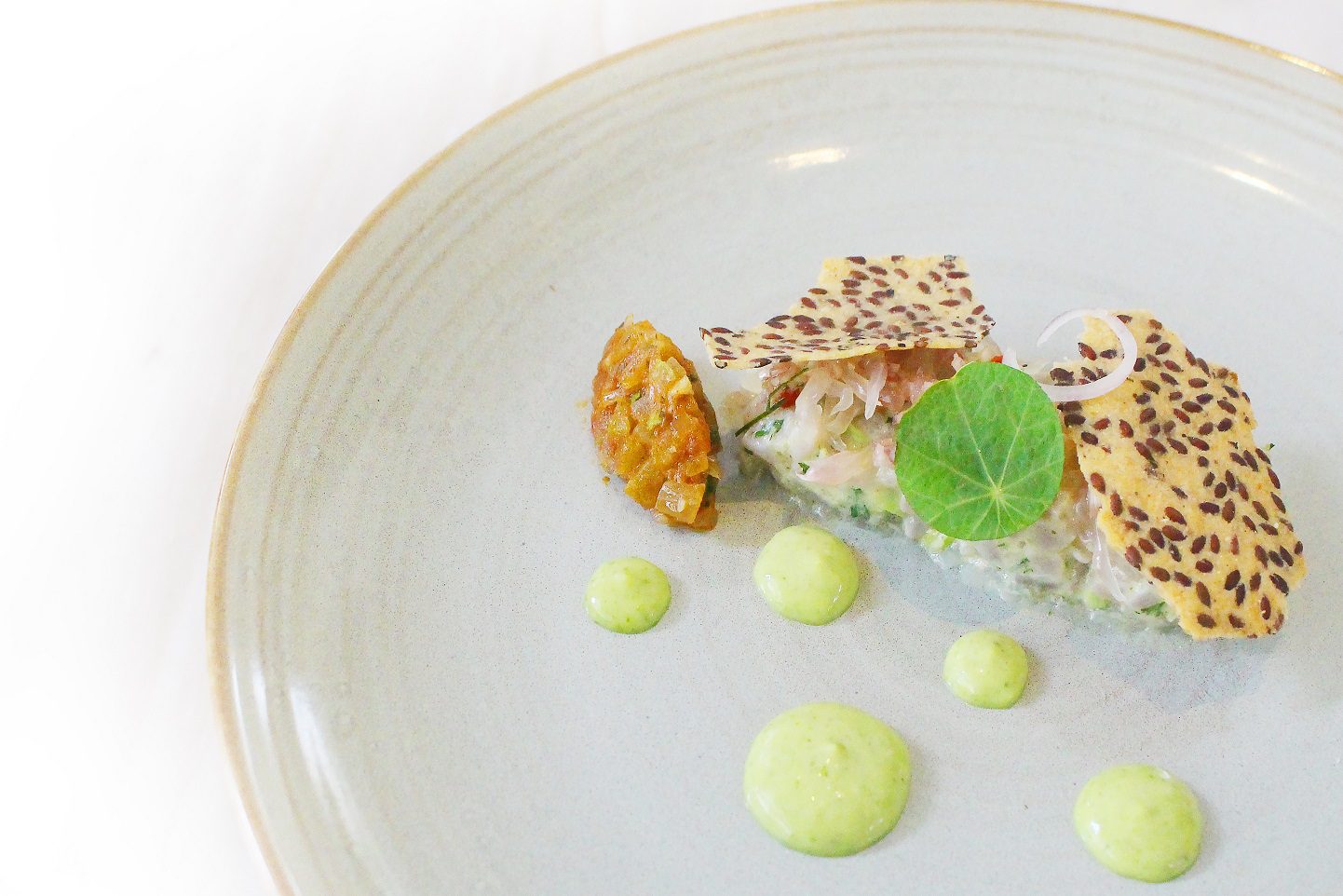 Move onto the mains, where Executive Chef Allen Stevano is using Lampung Tokusen Wagyu marbling +6 and served with truffle mashed potatoes, carrot puree, grilled asparagus and shimeji mushrooms that will satisfy all senses with the combination of great taste of wagyu and its aromatic thyme jus.
To finish the evening on a sweet note, enjoy the Sumatra & Lombok blend chocolate with caramelized banana served with milk chocolate banana sponge cake, cashew nut brittle, peanut butter cream and dulce de leche ice cream, creating a freshness that matches the flavours of the menu.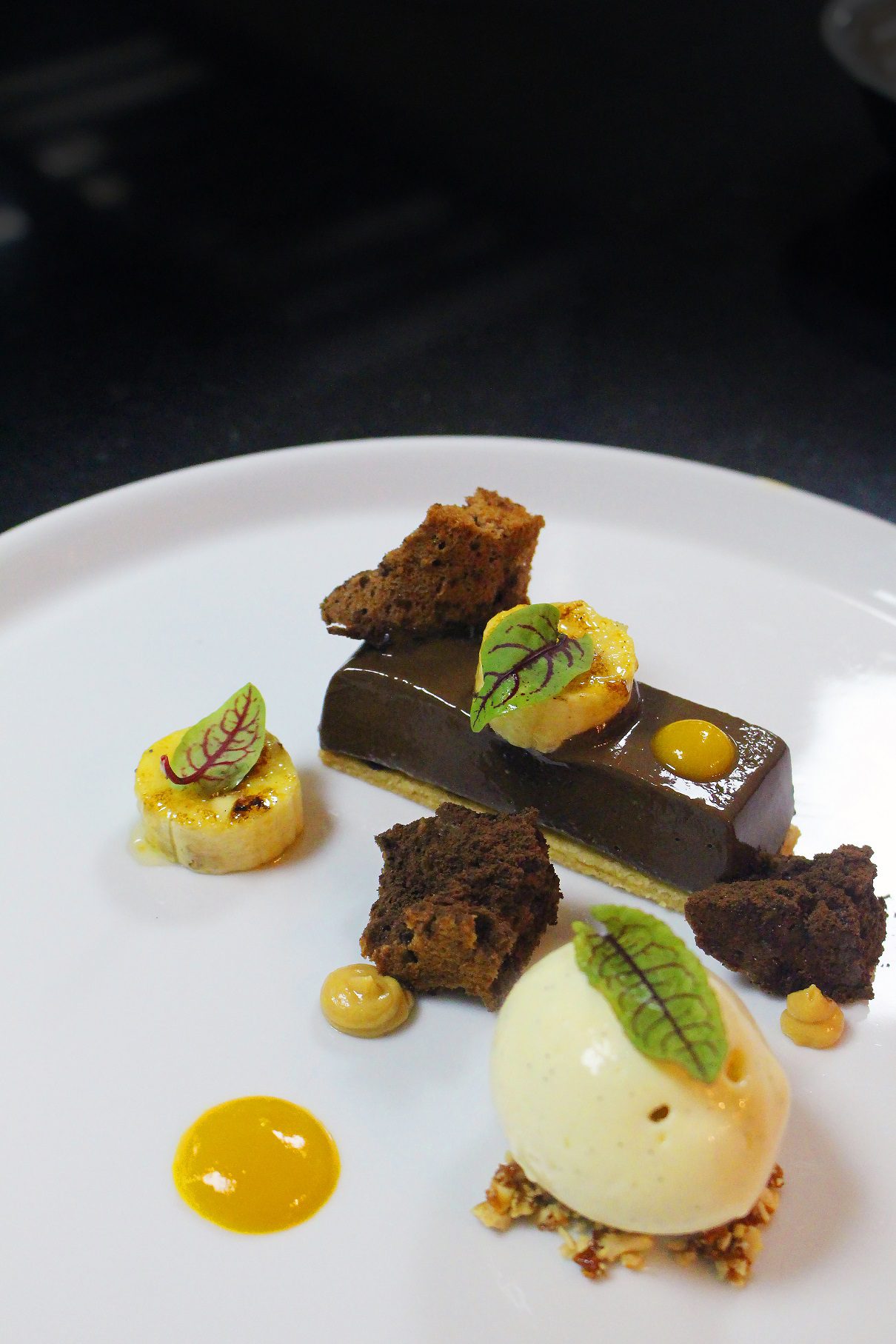 Regardless of the occasion, Dining by The Waterfall is only available every Thursday from 7.00pm with limited seating up to 5 couples, to keep the intimate and romantic ambiance. For only IDR500,000++ per person, guest can experience a unique culinary experience only at The Waterfall at The Trans Resort Bali. Reserve today by contacting +623618981234 or email bali.offer@thetranshotel.com, and visit www.transresortbali.com for further information.