Discovery Kartika Plaza Hotel "Saturday Weekend Brunch"
In the midst of 3rd wave of the pandemic, Discovery Kartika Plaza Hotel Bali still attempt to provide fresh ideas of event as the commitment to support the recovery of Bali tourism industry. Therefore, on January 22nd 2022, Discovery Kartika Plaza launched its first weekend event called," Discovery Saturday Weekend Brunch" at their latest and hottest venue, Sokube Beach House.
" With only IDR 500,000 nett per person, you could enjoy a top notch all you can eat buffet brunch with vary of live station food and splendid dessert bar. From grilled station, fresh seafood station such as oyster, sushi or sashimi to freshly made pasta selection and even Bali's most loved food, Babi Guling a.k.a suckling pig are always ready to spoil your taste bud. For those with healthy lifestyle, no need to worry. We have fresh juice and fruit bowl station as well as salad bar freshly made to order" said Abigail Radhita Pratomo, Hotel Marketing & Communication Manager.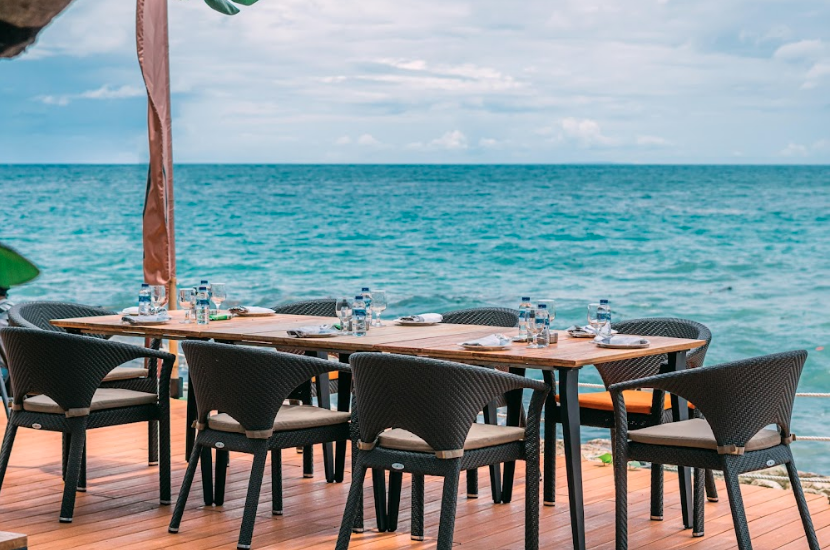 "The Weekend Brunch will be our signature regular event, Every Saturday from 11 a.m to 3 p.m. We choose Sokube as the venue because of the outstanding ocean front view and spacious open air area to maximized air circulation and minimalized the spread of the virus. We apply mandatory standard health protocol and most of our staff already got their 3rd vaccine / booster," added Abigail.
Discovery Weekend Brunch also provided full entertainment and activities for the whole family to enjoy, such as Live Acoustic, Magician, Clown Show for Children, Free Pool Access, Face Painting, Coloring and fun games during the brunch time. It's the best option to spend your weekend with your family while unwind yourself with music tune from our resident DJ, Laura Lusten. Discovery Weekend Brunch will be held every Saturday, from 11 a.m to 3 p.m at Sokube Beach House for IDR 500.000 Nett per person. Discount 50% for Children from 6 y.o to 12 y.o. While children under 5 y.o Free Entrance.