Handara Golf & Resort Bali
Far removed from the hustle and bustle of city life, Handara Hotel and Golf Resort Bali, nestled amidst mountains area.
The benefits of luxury accommodation combined golf area are conveyed through the architecture and the foundational functioning of Handara Hotel & Golf Resort.

Establish almost in 20 years ago, they keeping with the original hotel location and architecture surrounded by greenies golf areas, with its typical woods cottage and suites completed with all modern comfort. The rooms feature a series of suites that embody luxury, including mini-fridge, alarm clock, high speed internet in all resorts area, two 40 inch led TV with international channel both in bedroom and living room, fresh fruit, coffee and tea maker, private terrace overlooking the breathtaking green scenery, mountain, and lake, also heating for a more comfortable weather. If you are travelling with the kids, they will provide also in-room child and family games.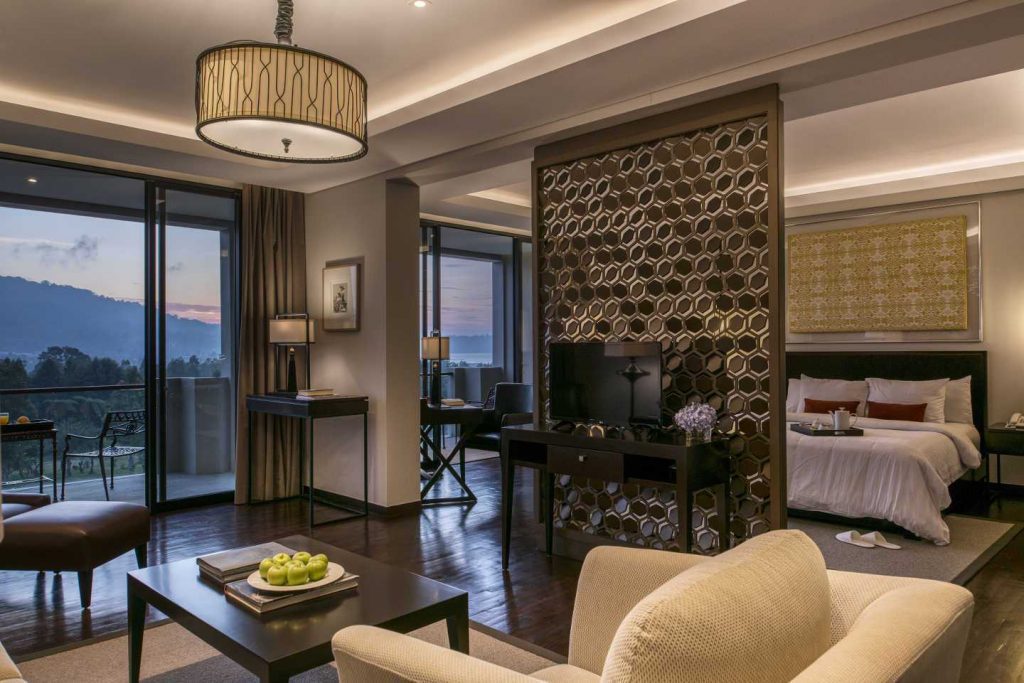 The Handara Golf & Resort are perfect for families or groups seeking to stay here. Handara Resort provides lot of activities for the whole family. While you enjoy your golf day here, you kids can play at the tree house club, playing games at the breeze club, or learning a golf driving lessons.
After a day full of activities and you feel hunger while still want enjoying the air, Breeze Terrace restaurant offers a picnic lunch style. A lunch served under the tree surrounded by green view of the golf resort.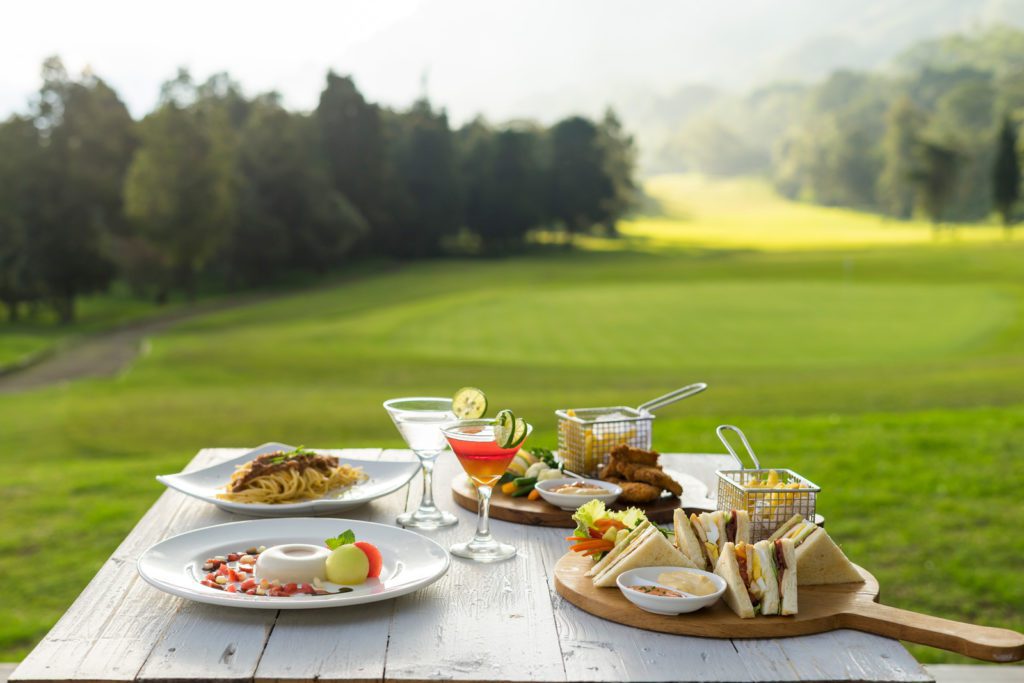 As part of your dining experience, enjoy a collection of world-class adventures by choose to dine a la carte at Breeze Terrace. With a distinctly international comfort menu that enhance your appetite, and offers a wide range of dining options designed to satisfy every palate. From burgers and steaks to salads and hot chocolate, groups can enjoy amazing BBQ dinner with a roaring bonfire.
From sunset to stargaze, decorated with modern fixtures, it provides an inspirational setting with indoor and al fresco dining options, both enjoying the cool, fresh mountain air.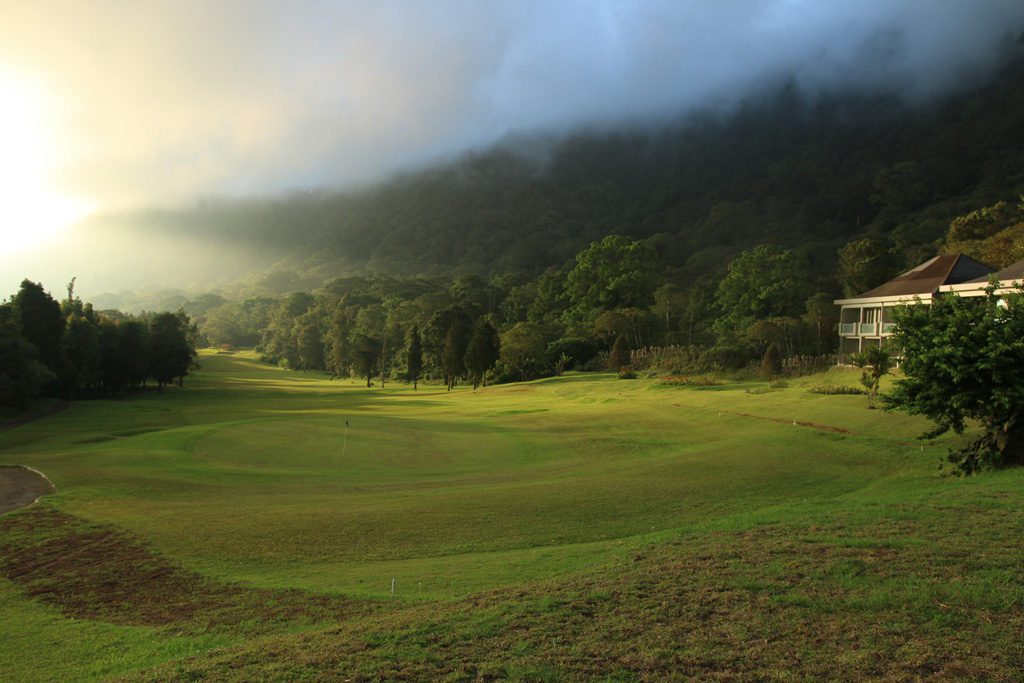 Comprises 20 suites with 18 holes golf courses Handara Golf & Resort beautifully It is boundless nature, thrilling experiences and the pure joy of calling this place home.

As you ascend the steps to Handara Golf & Resort, you will be warmly welcomed as a close friend who can share special moments with the local people into a quiet, peaceful, simple atmosphere in which comfort is not compromised. The Handara Golf & Resort works tirelessly to enhance the already top-tier golf experience on its grounds. The Handara Golf & Resort welcomes you with utmost hospitality.
Write by Gaby Nareswari
For more information & reservation:
Handara Golf Resort Bali
Desa Singaraja-Denpasar, Pancasari, Sukasada, Pancasari, Buleleng, Kabupaten Buleleng, Bali 81161
Ph: (0362) 3423048