I Wayan Balik, Traditional Balinese Painting Artist
The artist I Wayan Balik was born in Tebesaya, Bali in 1960. He began painting at the age of 7, in elementary school. In the beginning, he used to practice his paintings on paper, almost daily after school. When he acquired more skills and improved his drawings, he started to play more with colour techniques and explored the canvas. He then decided to continue his painting lessons with a renowned Balinese painter 'I Ketut Sepi', then he was later employed at Agung Rai Fine Art Gallery for many years ( Agung Rai – Founder of Agung Rai Museum of Art )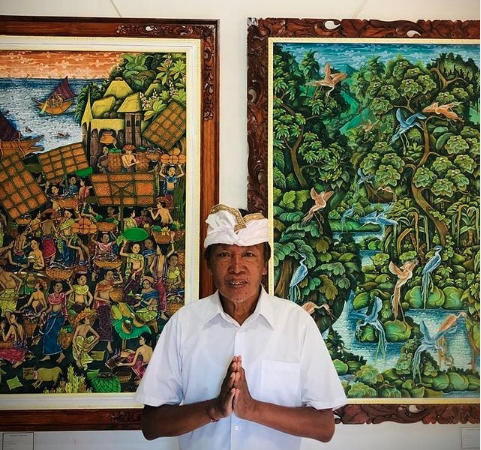 His true commitment to the art of Traditional Balinese Painting has always been influenced by the inspiring atmosphere of Ubud, the cultural capital and art hub of Bali. Balik's art themes are mostly taken from the Balinese daily lifestyle, the fishes, the heron birds etc.

He has exhibited at several art exhibitions in Bali including at the Museum Seni Batuan. Balik's works have been collected by Agung Rai Fine Art Gallery, Nyoman Sumerta Fine Art Gallery, Rudana Museum Ubud, Nyoman Ada Art Gallery, Wayan Barwa Gallery and many others around Southeast Asia, United States and Europe.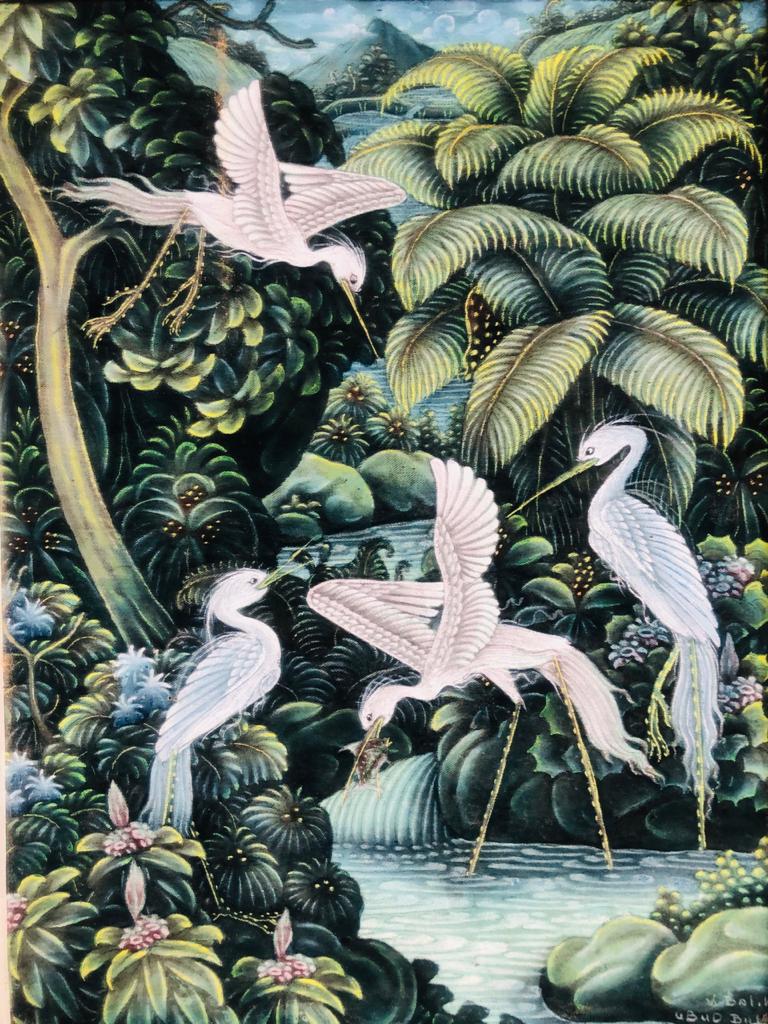 Create that Bali Feeling at Home, The Heron Birds Collection
Petulu Village lies about three kilometres north of Ubud along the north south road leading to Gunung Batur, the telltale white splattered tarmac beneath the trees marks your arrival. During the day it looks like any other small quiet Balinese village, but in the dimming afternoon light, it's quite a spectacle, even for non-bird enthusiasts, to watch the birds flying over the paddy fields and returning to their nests, as the trees blossom with a multitude of snowy white plumes.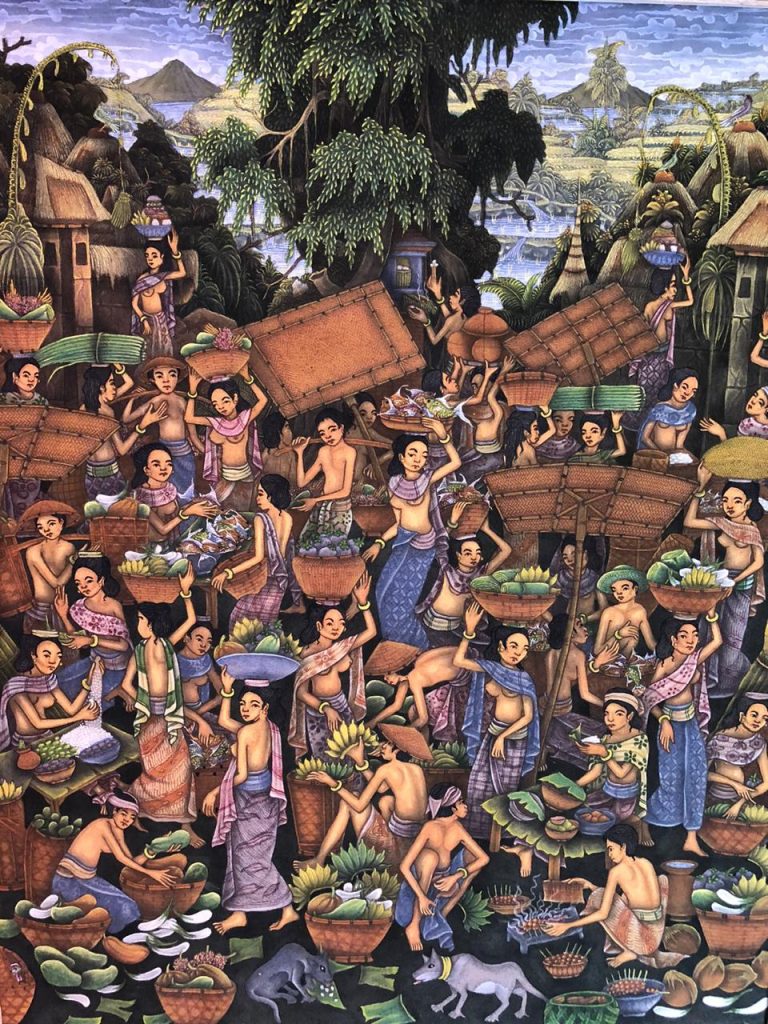 Ubud, an Endless Inspiration
Incredibly, ancient Balinese cultural traditions remain richly intact today, in the face of, and alongside, 21st century modernity and a highly developed tourist industry. Yet few visitors ever really begin to understand the colourful pageantry that surrounds them virtually everywhere they travel on the island. However, it is often said that Ubud is the cultural centre of Bali, and probably the best to survey the vast range of Balinese arts. It's that myriad of sound, colours, art and incense scented air that inspires I Wayan Balik everyday to draw and paint the culture and tradition of Bali.
Now, during the pandemic situation, he continues his passion as a painter from his home studio, where he also runs workshops for those captivated by the Traditional Balienese Painting style. If you are interested in the local craft and culture through canvas, please visit our art studio at Jln Rurung No 10, Br Tengah Kangin, Peliatan, Ubud, Bali