InterContinental Bali Resort Proudly Announces A Fine Art Collaborative Project with the Renowned Japanese Manga Artist
Bringing the world's reputable Japanese art to the island, InterContinental Bali Resort is proud to announce an exceptional collaboration with the renowned Japanese Manga's illustrator, Wamizu, who has been involved in several major projects including JR West Japan Summer campaign. Through this intercultural project; Wamizu san has passionately created collectable of Manga illustrations capturing the InterContinental Life in one of the most luxury resorts in Bali.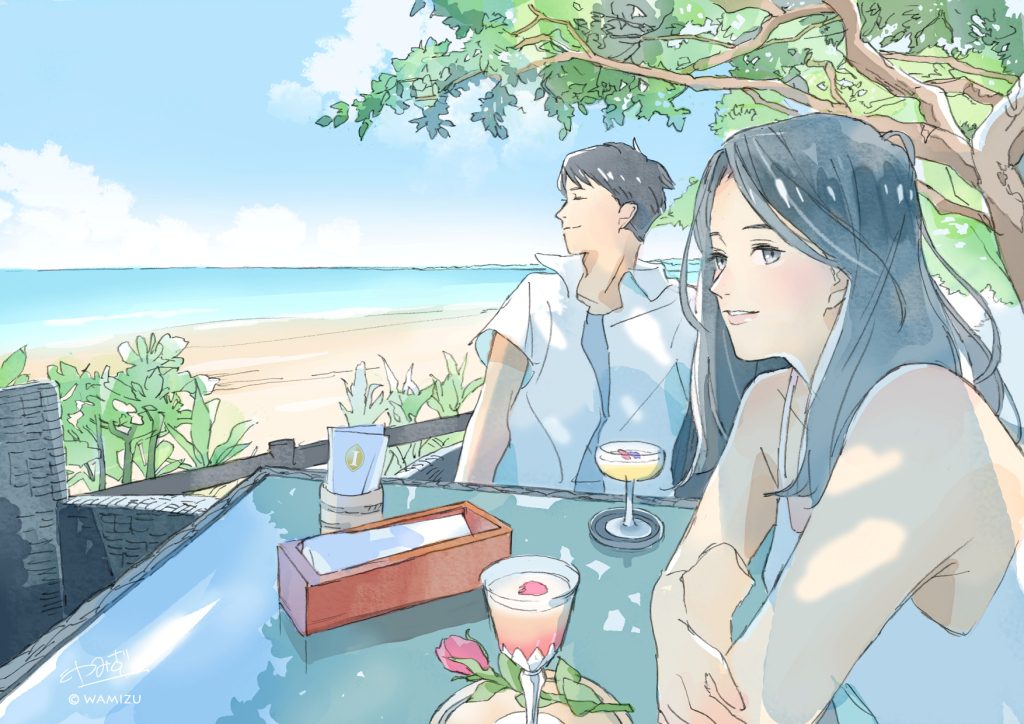 Manga can be defined as a comics corresponding to a Japanese style originated around the mid-1900. The Manga arts commonly portray various themes reflected through people daily life such as adventure, business, travel, drama and many more. Wamizu san has started to draw since he was little under influence of art loving parents. Whereas friends around were drawing cartoon characters, the little Wamizu enjoyed to draw scenery and often made a completed piece of illustration. While he was affected by numerous artists, he has developed his own style which is line drawing with a pencil and finishing with watercolor.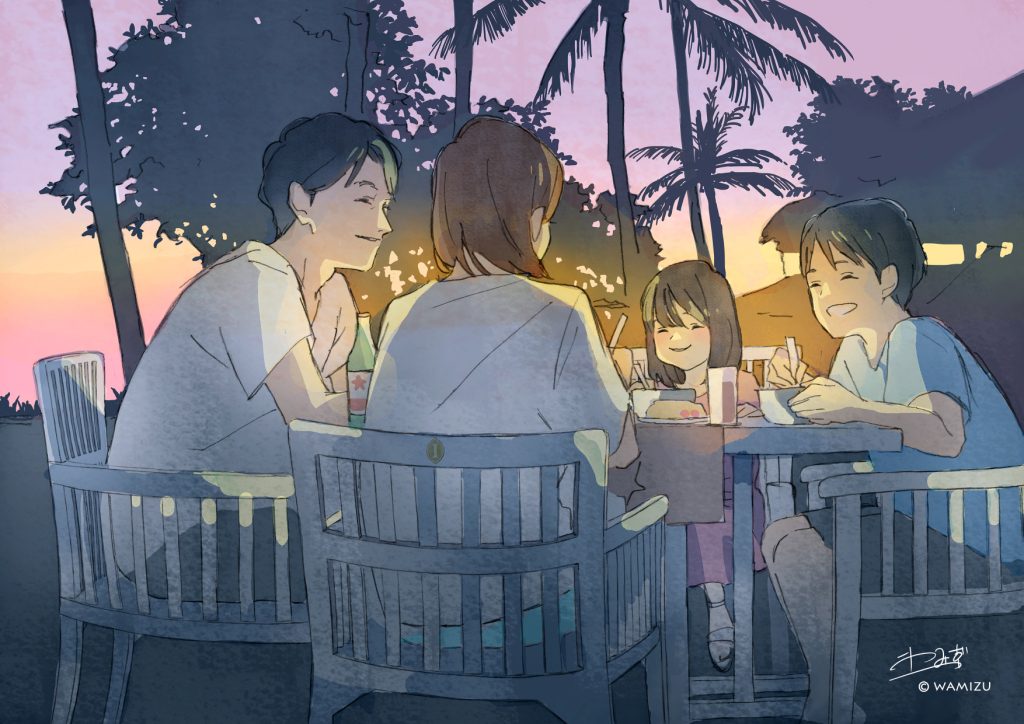 This thrilling cooperation has started in November 2019 during the Manga artist's visit of the resort. Wamizu san was inspirited by its uniqueness and the Balinese art, culture and hospitality of the winning resort. During this first Bali visit, Wamizu san was touched by serenity of the resort nestled in tranquil Jimbaran bay and inspired by the stone-carved wall mural, various traditional statues and other art pieces which naturally match with land scape and the resort architecture. "Every minute of the day the resort changes the color and the atmosphere. It was amazing to see the resort not only offering a beautiful garden with swimming pools but also having transitional temple in the property with sacred trees, it's a truly paradise", said Wamizu san. After experiencing the resort, the artist decided to create family and honeymoon collection and he transferred his feeling into ten beautiful pieces of Manga artworks.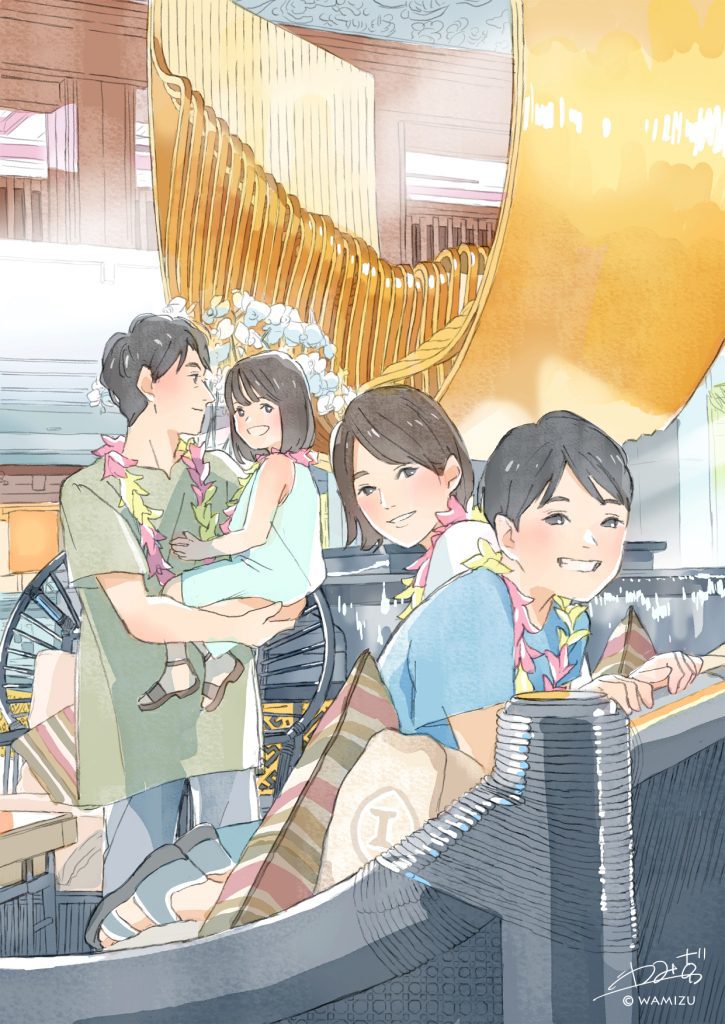 "We are excited to collaborate with Wamizu san on Manga project, it was an amazing experience to meet the artist in person and witness how he was getting inspired by our resort day by day", comments Radka Janotova, Area Director of Sales & Marketing of InterContinental Bali Resort. "Manga art has successfully impressed not only Japanese but nowadays also international audience through its creativity yet unique visual character of Japanese illustrations. I can't wait to present this stunning Manga collection to our guests and partners" added Radka