Introducing Daily Social Bali, a New Innovative Dining Destination in Kuta
This October, a new innovative restaurant serving breakfast, lunch, dinner and everything in between will debut at the heart of Kuta's entertainment center.
Kuta, Bali's most famous destination amongst local and foreign tourists, will welcome a new exciting dining destination this month. Officially launches on 7 October 2022, Daily Social Bali will be ready to welcome tourists as a breakfast to dinner restaurant inspired by a modern gourmet market offering a wide selection of cuisines from around the globe.
Spanning from the Sheraton Bali Kuta Resort's lobby entrance to an open majestic view of the legendary Kuta Beach, Daily Social Bali is designed to be a perfect gathering place to connect with people in a casual atmosphere. The restaurant's design evokes Kuta's geographical and cultural location, incorporating an earthy tone and blue hue in the interior that represent the shades of the beach and ocean of Kuta Beach, located just across the street from the resort.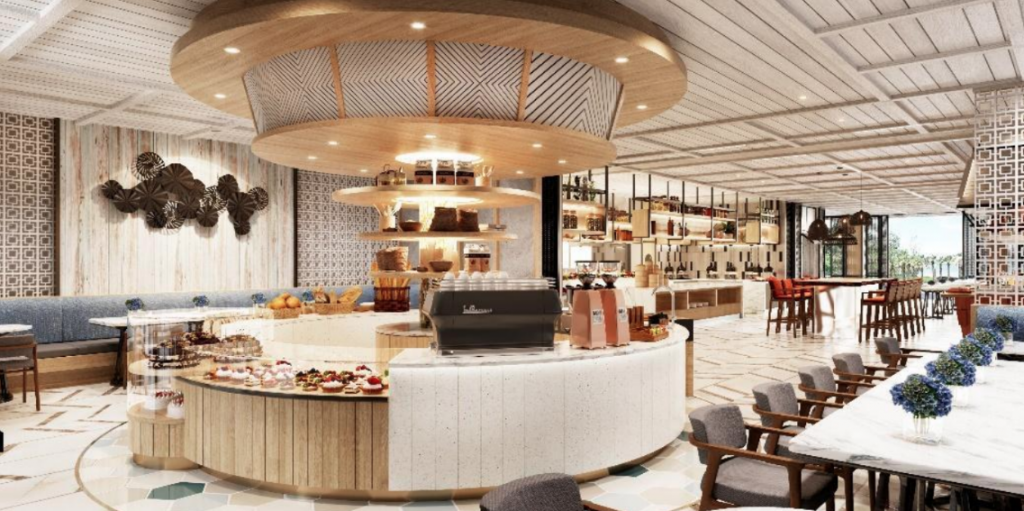 "Kuta has always been everyone's favorite holiday destination, and great holidays often involve a list of must-visit restaurants and cafés in the area. With a prominent location next to Beachwalk Shopping Centre, Daily Social Bali aims to be Kuta's number one gathering place. Diners are able to connect over delicious food and drink with their loved ones while enjoying magnificent sunset views," says Ashley Lai, General Manager of Sheraton Bali Kuta Resort.
Daily Social Bali will present an extensive a la carte menu focusing on Asian food culture, with all the dishes on the menu crafted using ethical and local, if possible, sourcing of ingredients. The culinary team also ensures that they will consistently deliver the most authentic taste to satisfy patrons looking for the best dining experience in the heart of the entertainment district of Kuta.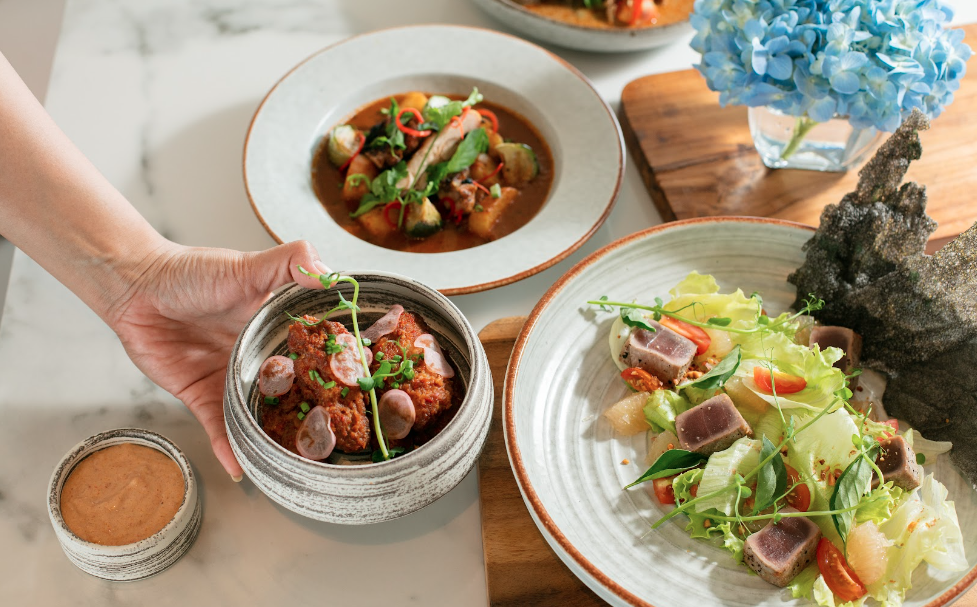 At Daily Social Bali, guests are invited to explore the best quality local and international specialties through its six interactive kitchens or hubs. Each hub presents a gastronomic delight for guests, carefully crafted by the Executive Chef of Sheraton Bali Kuta Resort, Rangga Safari, and his team. The hubs offer various culinary options, from pastry and bakery, salads and cold cuts, seafood, Asian delicacies, flame-grilled meat and seafood, and a selection of local cuisine based on the concept of street food style in Indonesia, especially the ones in Bali. At the appointed hubs, guests are also welcome to choose fresh seafood and cuts of meat and have it cooked to the style they like.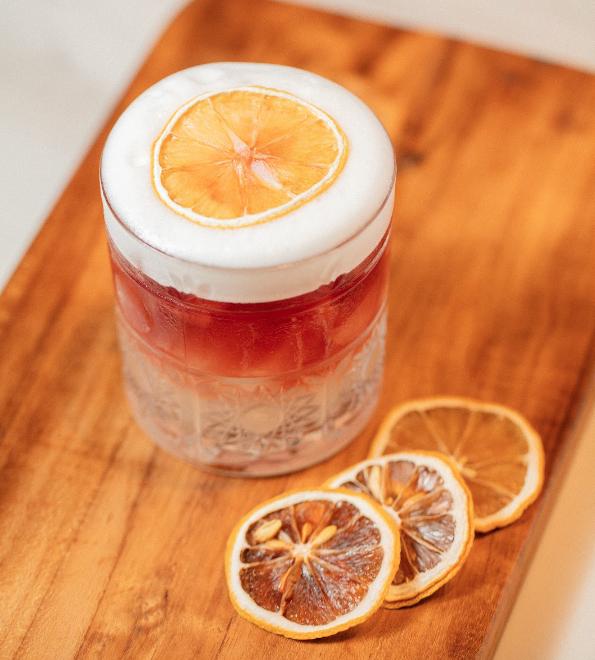 "Daily Social Bali embraces a sense of community and gathering through the local offering and options of sharing dishes. Diners are invited to enjoy an array of Asian comfort food, local specialties, and a selection of sumptuous international dishes to please diners' eyes and palate simultaneously," explains Rangga.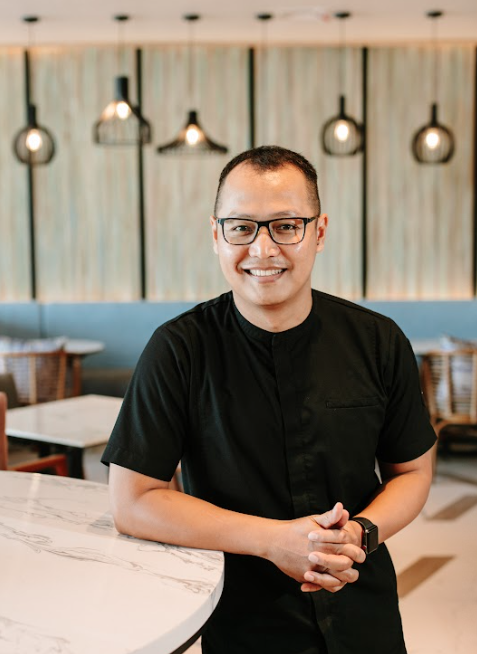 The 150-seat restaurant is shifting away from a formal lunch and dinner service towards a more casual all-day approach featuring weekly exceptional food and beverage programs. The invigorating programs include Traditional Thursday, where guests can indulge in traditional Balinese Megibung feast; Fisherman Friday Night, which highlights the vast option of fresh seafood galore; Society Saturday with its Asian-themed buffet; and last but not least, Sunday Social Brunch, which will excite guests with an impressive selection of brunch menus ranging from Asian to international to Indonesian fare. Menu highlights including freshly shucked oysters, Balinese pork sam sam, Peking duck, roast Australian beef, decadent desserts, and many more.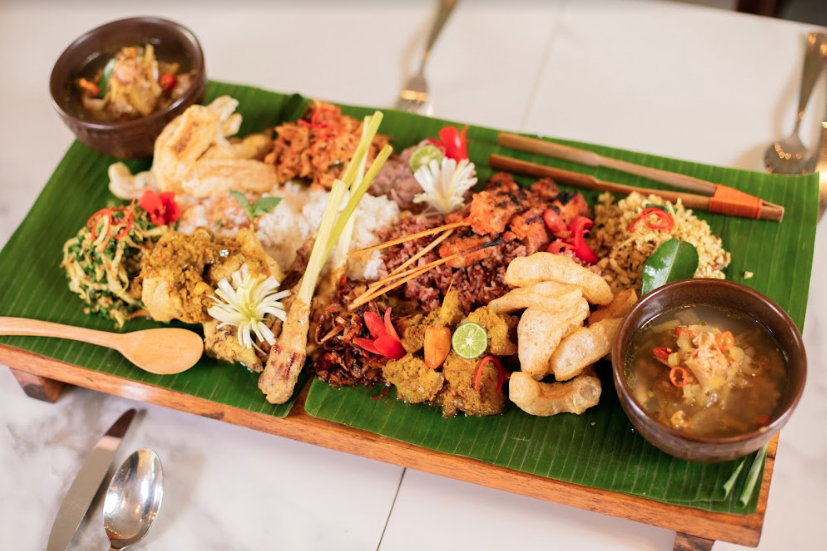 With the exciting concept, Daily Social Bali aims to become a place where food meets culture and art meets authenticity with a deep sense of community and family. During the opening period, guests could enjoy a Special Promo of buy 3 get 4 for Sunday Social Brunch, priced at IDR 550,000++ per person and valid every Sunday from 9 October to 6 November 2022.
For more information and reservations, please contact (+62) 361 846 5555 or via WhatsApp (+62) 811 3810 1188.
Follow us on:
Instagram: @DailySocialBali