London's Best Kept Luxury Dining Secrets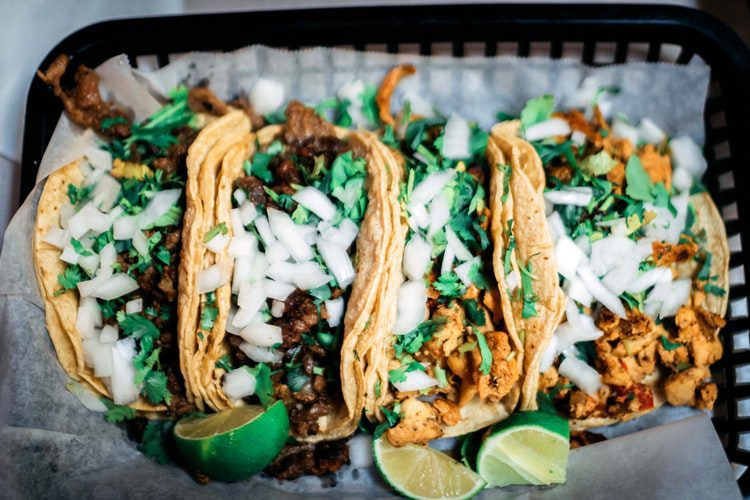 A weekend spent in London is always a great one, especially if there are a list of restaurants to try.
There are many world renowned dining spots in this sprawling city, but what about those that are a little more secret? London is home to so many tucked away eateries that are true favourites amongst locals, but haven't burst into the mainstream yet. Although having so many new restaurants springing up is largely a wonderful thing, occasionally it means that some truly brilliant ones can slip by unnoticed.
Whether it's enjoying an evening meal sat in an underground carriage, or savouring a delicately spiced curry in the centre of the city's lights, here are some of those secrets.
Disappearing Dining Club, Spitalfields
Although this isn't strictly a restaurant, it's so secret and the food so fantastic that it had to be included on the list. The Disappearing Dining Club has several locations across the city, which are all available for private hire, but perhaps their most wonderful is the Spitalfields location. Hidden in the upstairs of an 18th century townhouse, the dining club is an antique shop by day, but a glittering dinner party by night.
The townhouse itself is truly beautiful and decorated faithfully in Georgian style. While you eat you'll be surrounded by a plethora of remarkable and beautiful antiques. In winter there are two blazing fires in the hearths at either end of the room and the table is lit by flickering candles.
You can't help but feel a sense of smug satisfaction when you sit down to a carefully curated dinner party here. It's wonderful to be 'in-the-know', so book yourself a private dining event for your next London excursion.
Box Park, Wembley
Wembley Park may seem an unlikely location for fine dining, but its recently opened Box Park is proving popular with even the most discerning foodies. Although you're unlikely to encounter a starched linen tablecloth or an extensive wine list, you will certainly be able to sample an array of truly original street food from across the globe.
The variety and availability of great street food is currently creating something of a Box Park revolution in London, with Brick Lane and Camden being two other neighbourhoods that have discovered the joys of all this culture packed together so tightly.
Although almost everything on offer is equally delicious, one Chinese box stands out. Ugly Dumpling provide a selection of sumptuous offerings in the form of Chinese Dim Sum, order a platter of plump dumplings and you'll immediately be transported to the Orient… Of course if you happen to be travelling on concert day, or during the upcoming finals of the Euro 2020 then you may be brought right back to Wembley with a bump!
With England pinned as likely winners of the tournament you could be hearing the cheers from your picnic table.
India Club, The Strand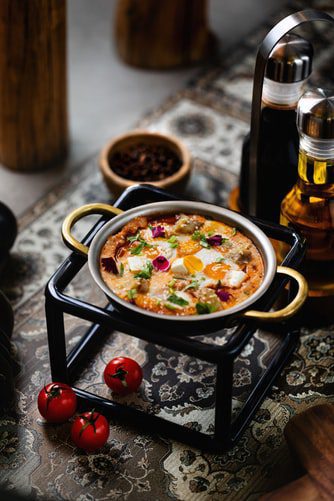 At its inception, The India Club certainly was a secret. Now, some 70 years later, it's become an institution. This tucked away restaurant was even chosen by the National Trust this year to hold an exhibition about the history of the India Club. Such was the success of this exhibition that the oral histories gathered during it will be permanently housed at the British Library.
The dining room is truly like walking into a timewarp. Green leather chairs, independence era portraiture and a deep red linoleum floor have remained untouched since its opening.
Whilst the setting is almost a history lesson, the reason we are here is for the food. The menu has a classic first-generation 'curry house' feel to it, with favourites such as egg curry, lamb bhuna and paneer dosa all making appearances on the menu.
The dishes are all cooked in the South Indian style, with plenty of ghee and heady dried spices. The chicken malhabar is a creamy delight of coconut milk, fresh curry leaves and cashews, paired with some simple fluffy rice or light paratha breads – there might not be a more satisfying meal in the whole of the Capital.
The Basement Galley, Walthamstow
If underground is what you're looking for, then underground is what you shall get. The Basement Galley in Walthamstow has repurposed a decommissioned underground train carriage and created one of the most special dining atmospheres that you're likely to find.
This supper club offers a chic, seasonal, 6 course menu to diners and is incredibly accomodating when it comes to dietary requirements. Head Chef, Beatriz Maldonado Carreño hails from Colombia, where she spent more than 15 years perfecting her art.
The menu changes regularly with the seasons and each evening they add in small surprises to ensure that guests receive a totally unique experience. Bea's heritage is hinted at, with favourites on the menu including rich and spicy chorizo empanadas and delicate white fish ceviches.
Whilst eating in an underground carriage could quickly become gimmicky, the quality of the food here insures that this remains a true gastronomic experience.
La Bodega Negra, Soho
This restaurant is not for the faint of heart! La Bodega Negrais an assault on the senses in the best possible way.
Pick your way through the streets of Soho until you find their neon sign that simply reads 'Sex Shop'. Inside, a scantily clad mannequin holds the door open to the basement. Make your way down the stairs into an almost too dark dining room, and you'll be greeted by the smell of Mexican cooking.
The menu here appears simple, but the flavour combinations pack a real punch. Homemade soft flour tacos curl around deeply flavourful, melt in the mouth beef brisket, topped with a sharp queso fresco and a fresh salsa.
Seafood Cazuela comes in the old fashioned pot it was cooked in, bursting with clams, mussels, squid and red sticky rice. Juicy pork belly, cooked so slowly that it almost melts is the star of another plate of tacos, paired beautifully with the sweetness of a pineapple salsa and the smoky dark flavours of caramelised onions cooked with adobo.
La Bodega is mysterious and sexy, a truly delicious secret.