MANO IS REIMAGINED AS A FRIENDLY PLACE FOR EVERYONE TO EXPERIENCE A SLOW LIFE
Mano Beach House, restaurant and bar on Petitenget Beach, was born with the mission of bringing laid-back bohemian beach culture to the bustling Seminyak scene. Our secluded beachside location offers stunning sunsets, ocean breeze and a relaxed approach to entertaining that's true to our island roots.
Mano is a friendly laid-back space where everyone can experience the slow life, and a mindful way of enjoying the Island's magical energy. We are proud to be part of a shift for this part of the island – a move away from the booming music of high-season and towards a slower paced, low-key destination that has resonance year round.
We collaborated with the best creative minds to build a strong, modern bohemian identity that reflects this, and is in harmony with our beautiful surroundings. Our rustic aesthetic thoughtfully captures our ethos of slow living, and the earth tones and soft neutral colour scheme amplify and inspire an atmosphere of mindful relaxation.
Because of this, our beach house is home to some of the most intimate and magical events on the island. We love to bring people together to celebrate culture, connection and creativity. From family brunches, seafood dinners and live sunset performances – we love bringing our Mano tribe together for mindful mischief.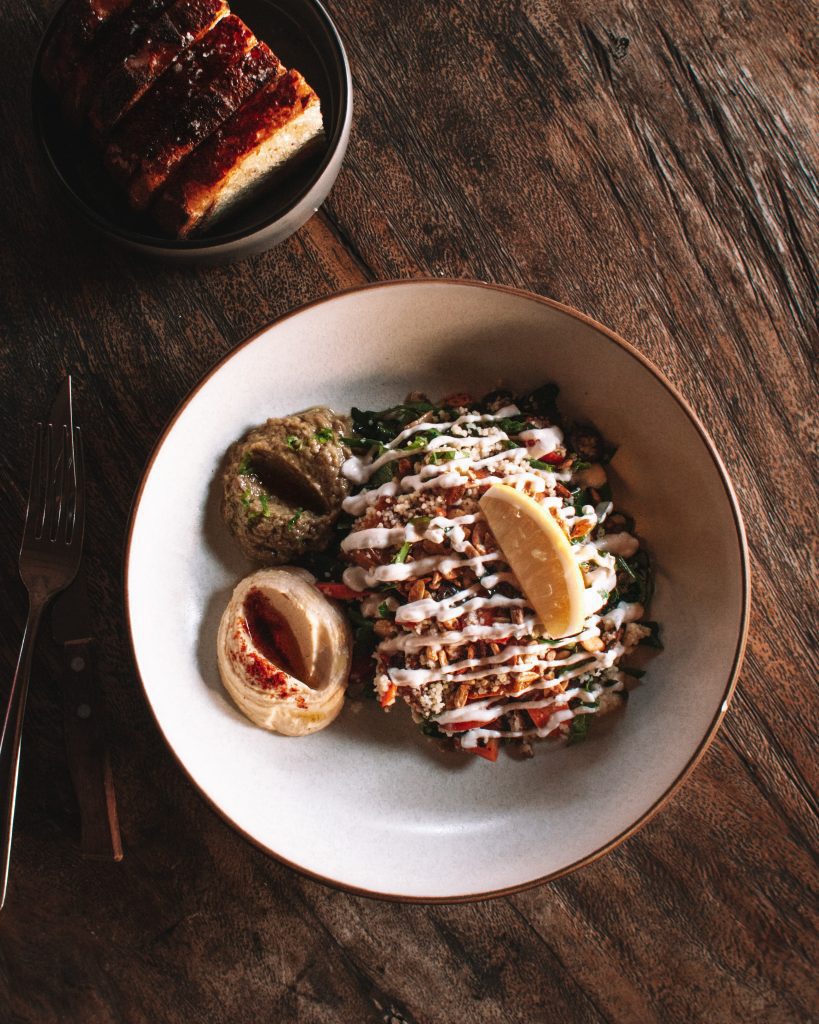 Our Culinary Creations
We're proud to offer both a picture-postcard ambiance and a unique beachfront gastronomy experience. With menus that embody our ethos, we focus on slow food and quality produce. Everything on the menu is made in-house, which means every dish is unique and full-of-character, with our signature Mano touch.
Our culinary creations from head chef Agung Arnawa, deliver a unique experience of creative International cuisine, with references to the island's tradition – like our Beef Rendang, presented of course with the rustic style. Everything on the menu (which also features vegan choices) has been thoughtfully crafted to deliver the perfect combination of aromas and flavours.
The Slow Living Philosophy Runs Deep
Creativity flows through our bar too; we serve Expat coffee, house-made pressed juices, Bali brewed kombucha, craft beer and cocktails with an island inspired twist. Soak up the sun's rays or relax under the shady palms, while sipping on a refreshing handcrafted signature cocktail.
For us, the slow living philosophy runs deep. We operate in an earthy-friendly sustainable way wherever we can, with initiatives such as
not using palm oil in any of our recipes, reusable bin bags, local organic farm partners and artisans, monitoring food waste and minimising plastic use across all departments. Our food menu is over 90% Island produce and we're always looking out for ways to be a more mindful business.
Ultimately, we believe that slow living is the way to create a conscious life, and hope to inspire all our guests to embrace this way of living and enjoying our beautiful Island home.