Puerta 26, A Spanish Steakhouse in Sanur
Puerta 26 is an aged beef steakhouse in Sanur, Bali by Chef Andrea Peresthu with specialties in dry-aged steaks from Spain, Argentina, and Tasmania alongside Spanish-Mediterranean delicacies. Located at Taksu Sanur Hotel and launched since December 2018, this contemporary steakhouse is all set to welcome guests from 8 a.m. until 11 p.m. daily.
Introducing a rich collection of Chef Andrea Peresthu's authentic recipes, each food is served meticulously to delight all senses. Puerta 26 presents its steaks with a range of 30 to 90 days of the dry-aging process, ensuring the meat reaches the pinnacle of tenderness and quality. Guests can choose between a personal-size portion and a family-size portion for their steaks. Solo diners can enjoy their Solomillo Sirloin Steak for 250 grams, while group diners can devour in their T-Bone Steak with a minimum cut of 750 grams.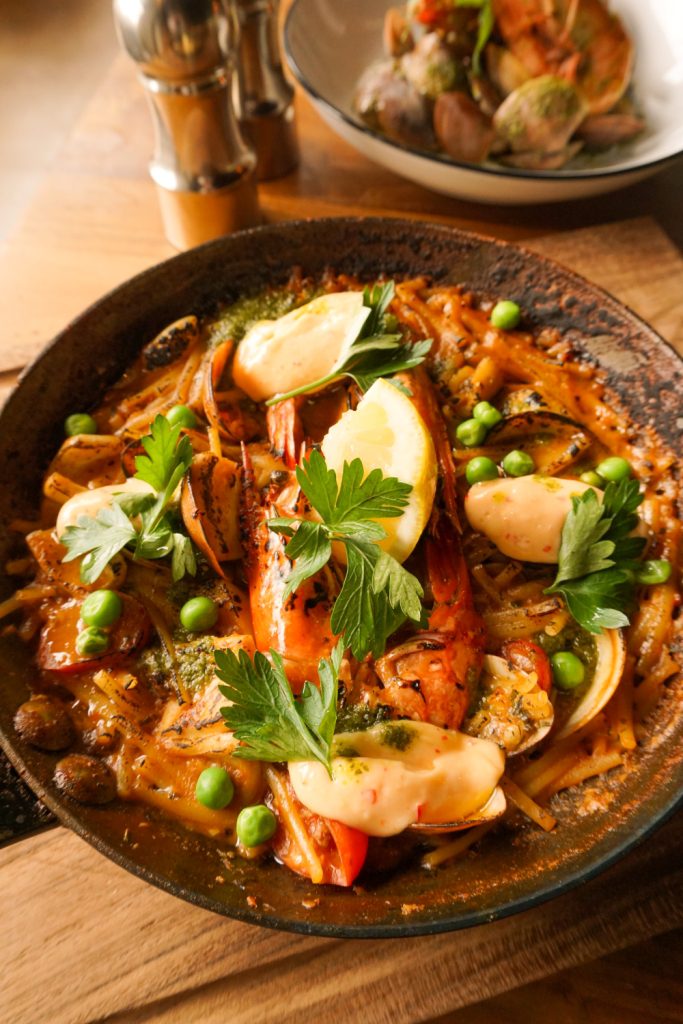 For guests who are not red meat eaters, Puerta 26 serves an array of iconic Spanish cuisine recipes with seafood, such as Fideuà de Marisco; a Catalan-style paella cooked with pasta, topped with Allioli sauce and served in a hot pan. As for the side dishes and appetizers, guests can choose among a wide selection of tapas, salad, Spanish sandwich, or Spanish cold cuts. Finally, guests can indulge in their signature Coffee Crema Catalana for dessert along with their premium wine collections to top off their meal.
Puerta 26 facilitates up to 25 seats in the indoor dining area alongside a dedicated bar area, and a sidewalk patio. Its intimate rustic-chic atmosphere is escalated with an open kitchen, tapas bar, and a dry age chiller room where guests can delve deeper into its steakhouse lifestyle.
To see their full menu, go to www.puertasanur.com. For table reservations, contact + 62 813 3850 2233.