VILLA MILOČER AT AMAN SVETI STEFAN REOPENS
One of Europe's last corners of untouched beauty, Montenegro is a land of rugged mountains, ancient forests and pristine lakes, along with a sun-drenched coastline of quiet coves and turquoise waters. Ensconced by cedar pines and olive groves, Villa Miločer at Aman Sveti Stefan, which has reopened on 14 July 2023, lies majestically on Montenegro's Adriatic shores.
Providing the serenity and service for which Aman is renowned, the storied former summer residence of Queen Marija Karađorđević opens its doors once again for the summer season after a period of closure. While the historic islet of Sveti Stefan currently remains closed, it will be accessible to Villa Miločer guests by way ofprivate, pre-arranged tours. 
An idyllic location from which to explore Montenegro's rich cultural history, the 19th-century villa is home to six elegant suites and two further suites in a separate building, offering beautiful sea or garden views, and some with Juliet balconies.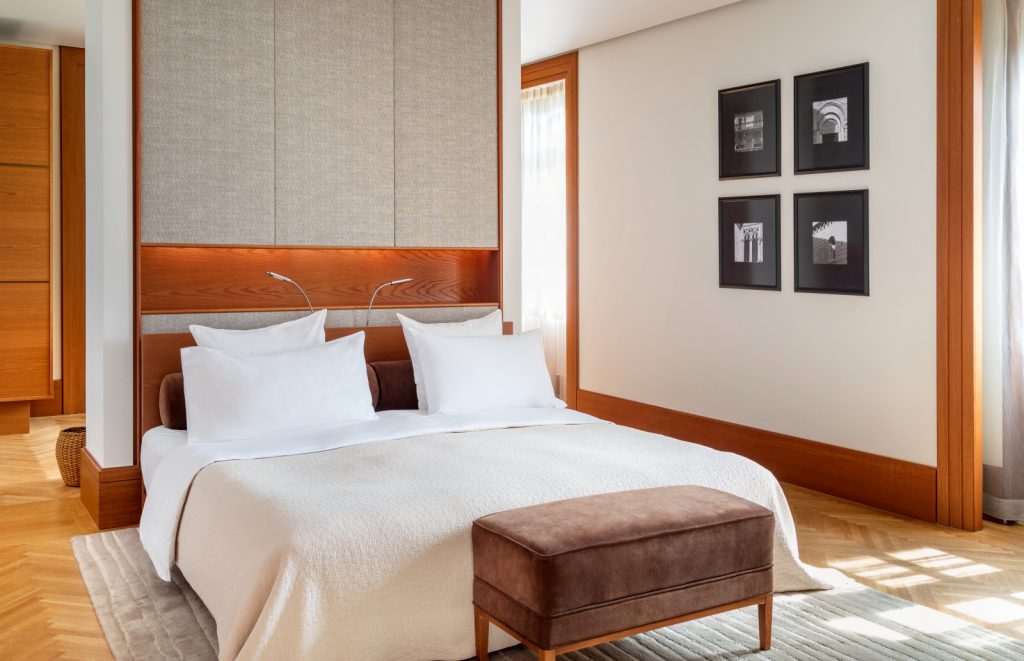 The residence features a bright and airy communal living room and an expansive meeting and dining space with a sprawling book-filled library. Central to Villa Miločer is its grand dining room and wisteria draped al-fresco terrace serving breakfast, lunch and dinner just steps from emerald waters and pink sands of King's Beach.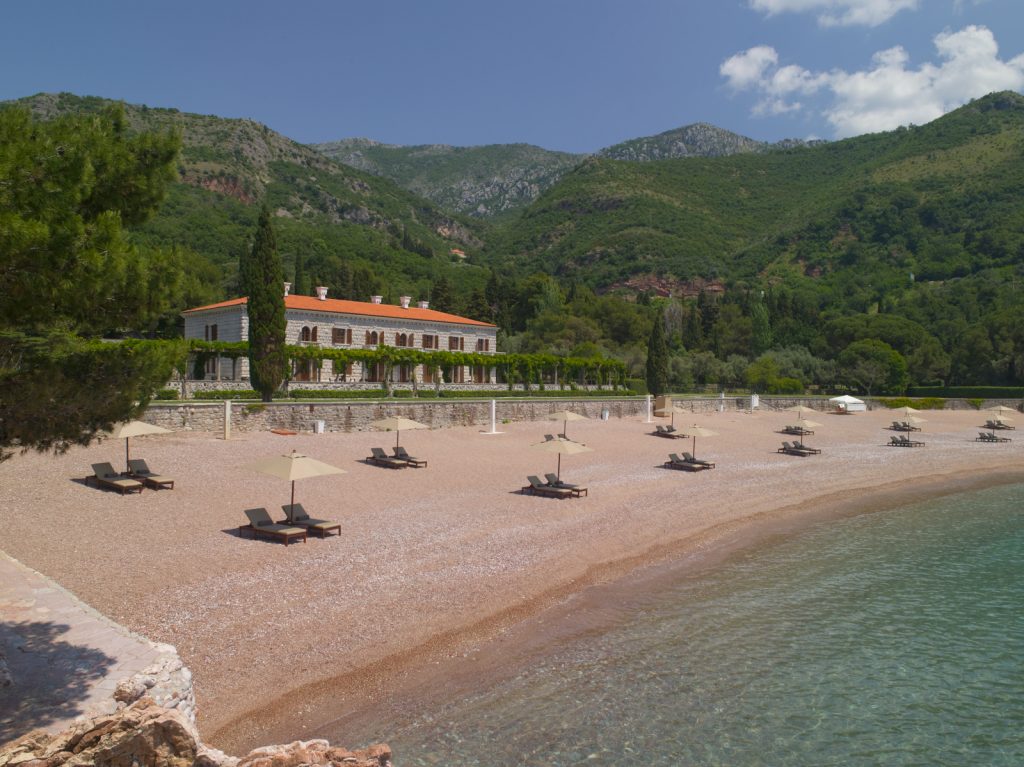 Ideal for exclusive occupancy, Villa Miločer is the perfect destination for a celebration with family and friends to enjoy the exclusive access to the AmanSpa, and Queen's Beach, where a morning of swimming in the serene cove awaits.
The Aman Spa
With a long history of paving the way for wellness, the Aman Spa at Aman Sveti Stefan is no exception. Located in the idyllic private bay of Queen's Beach, moments away from the residence, the standalone building overlooks azure Adriatic waters and reflects the architecture of Villa Miločer. Spanning nearly 2,500 square meters, the expansive Aman Spa remains solely reserved for the use of Villa Miločer guests, with facilities including four double treatment rooms – each with its own dressing room, treatment area, shower and bathroom for the utmost privacy – and three impressive hydrotherapy areas with steam rooms, saunas and cold-plunge pools.
For those seeking a more hands-on approach to wellness, Aman Sveti Stefan's 140 square meters fitness centre features Technogym cardiovascular and weight training equipment, alongside a breathtaking 24-meter pool that spans from indoors to out. Using Aman Skincare products and incorporating wild Montenegrin herbs and flowers, a wide range of treatments are available to reconnect the mind, body and soul.
A trio of beaches
For on-water adventure, a trio of beaches just a short stroll from Villa Miločer offer sunbathing and swimming in the warm clear waters of the Adriatic Sea. The scalloped shore of fabled Queen's Beach – exclusively open to villa guests during the day – curls around an emerald lagoon and is one of the most enchanting locations on Montenegro's coast. Set beneath the main residence, the picturesque King's Beach is an exquisite stretch of pink sand resting between Queen's Beach and Sveti Stefan Beach and is open to guests and non-residents. Further along, the pink-pebbled curve of Sveti Stefan Beach lies opposite the islet, extending north and south on either side of the isthmus and lined with sun loungers served by Aman's beach team. It too is open to guests and non-residents.
Experience adventure
Villa Miločer offers a storied base from which to uncover the heritage of the region, with uninterrupted access to Montenegro's Unesco-protected sites, authentic cultural experiences and all-encompassing adventures in one of Europe's most naturally spectacular settings. Visit the neighbouring Budva Old Town with its ancient and picturesque pathways dating back to the fifth century, and the Unesco World Heritage Site, the Bay of Kotor, just a short drive away, where each town along the way showcases dramatic examples of Baroque architecture and offers a taste of local life.
Those seeking a back-to-nature experience can explore the shores of Lake Skadar, engulfed by mountains and topped with colourful water lilies. As if forgotten by the rest of the world, the glassy expanse is the largest body of freshwater in Southern Europe and home to more than 280 species of bird – including rarely seen creatures such as the Dalmatian Pelican and the Black Ibis. A cruise across the water by boat savours the serenity of the hills, the sound of birdsong, the sight of historic fortresses and monasteries ensconced on the forested shores, with ample time to pause for a swim and picnic of regional delicacies.