ALCHEMY YOGA AND MEDITATION CENTER
A Haven For Mind, Body, And Spirit
Nestled in the heart of Ubud, Bali's spiritual capital, Alchemy Yoga and Meditation Center (AYMC) invites you to embark on a transformative journey of the mind, body, and spirit. Our center is a place where ancient traditions meet modern-day relevance, providing a peaceful sanctuary to deepen your practice and connect with like-minded individuals.
 
Our teachings are rooted in the principles of Kashmir Shaivism and Non-Dual Shaiva Tantra, which emphasize the importance of living in the moment and seeing the divine in all things.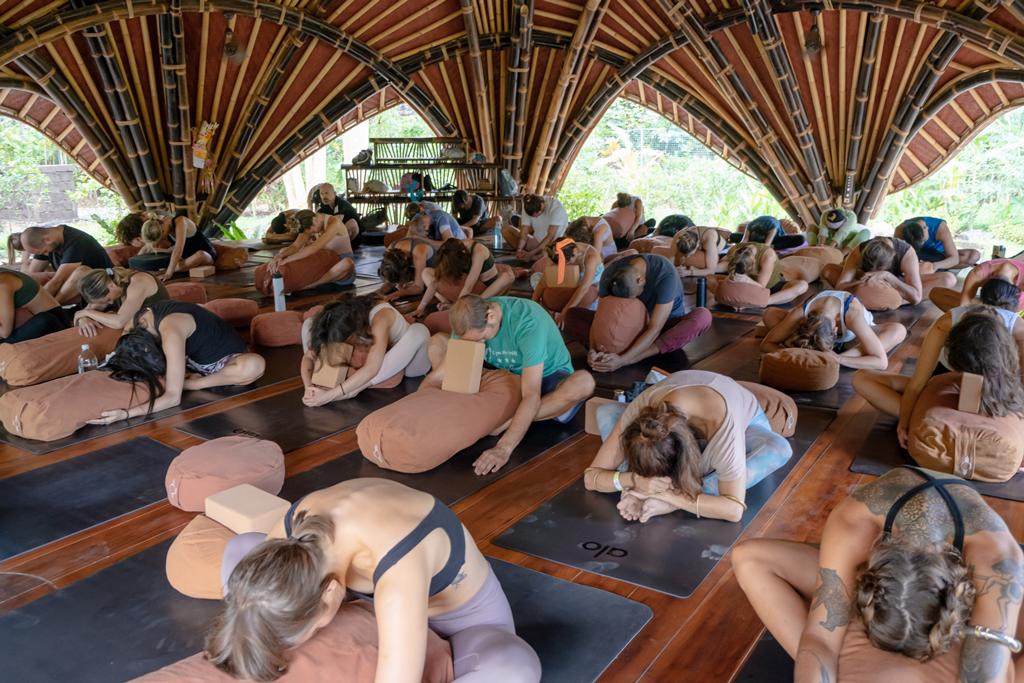 At AYMC, we believe in the importance of a life-affirming practice that brings balance to one's life. That's why our approach combines the study of ancient teachings, a personalized spiritual practice, and a supportive community to bring you closer to a relationship with your true self and others. Whether you're a seasoned yogi or just starting your journey, our classes and workshops cater to all levels and needs, allowing you to find your unique path to embodied liberation.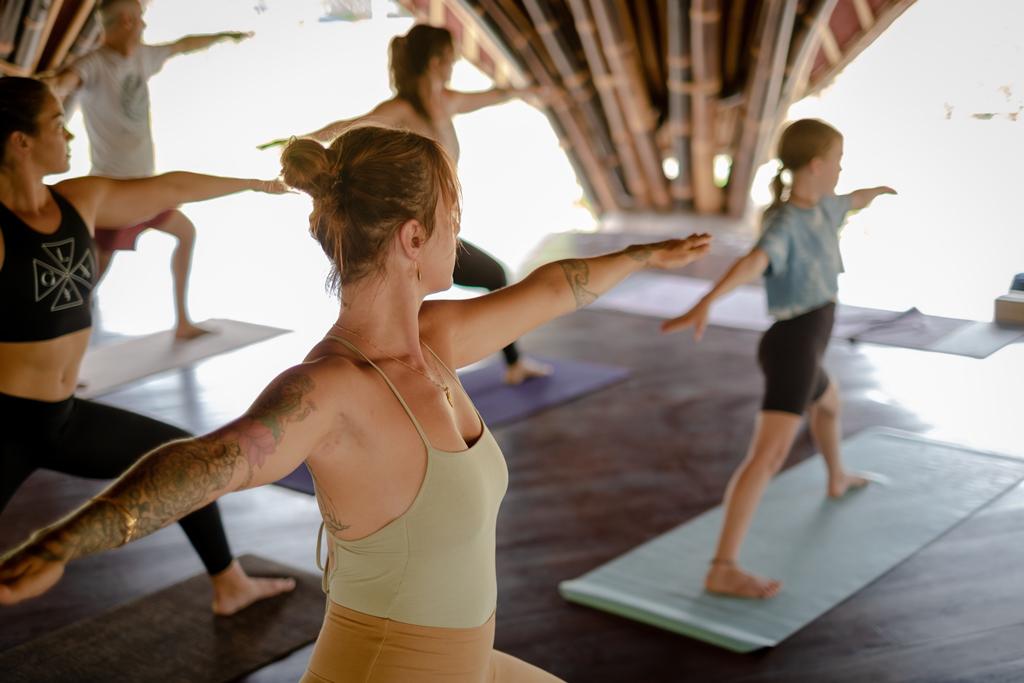 Our teachings emphasize the importance of three key elements in your journey to self-discovery: study, practice, and community. By gaining a deeper understanding of the ancient traditions and practices that came before us, we can better connect with our inner selves and find purpose in our lives. Our highly trained teachers provide ongoing education and guidance, ensuring you have the tools you need to grow and develop your practice.
 
At AYMC, we understand that each person is unique, with their own needs and abilities. That's why we offer a variety of classes, from gentle and restorative to dynamic and invigorating, to meet you where you are on your journey.
 
Our approach is personalized and adaptable, so you can continue to grow and evolve, no matter where you are in your practice.
 
Community is the heart of AYMC. We believe that connecting with others helps us better understand ourselves and our place in the world. Our center is a place where individuals can come together to share, support, and inspire each other. From community events and workshops to special occasions and ceremonies, there's always something happening at AYMC to help you connect with others and deepen your practice.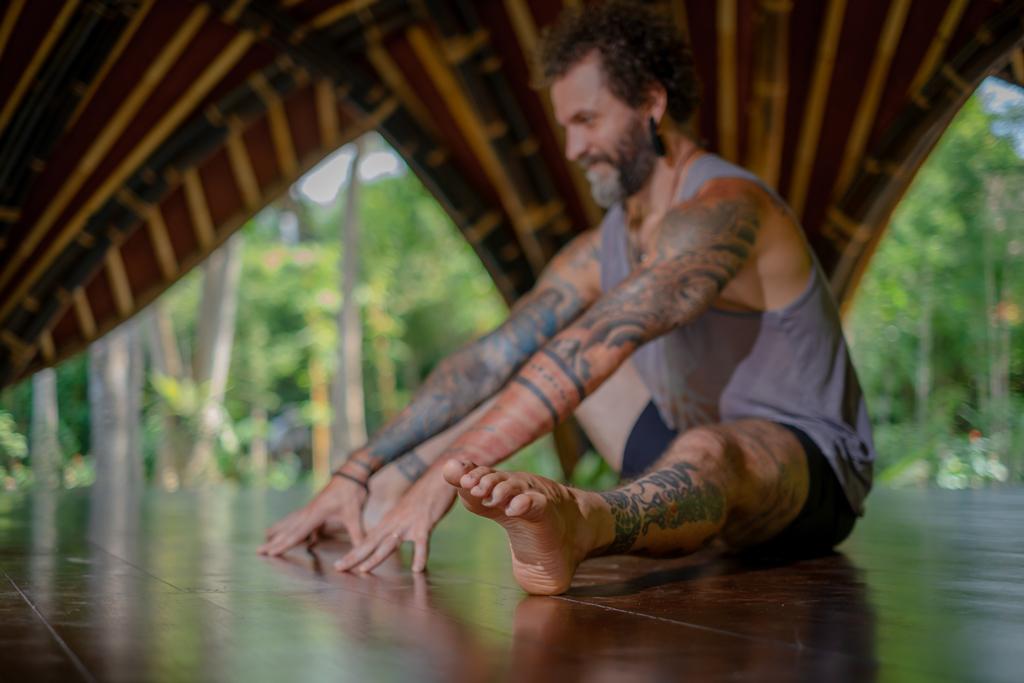 Join Us at Alchemy Yoga and Meditation Center.
 
Whether you're looking to deepen your practice, connect with a supportive community, or embark on a journey of self-discovery, Alchemy Yoga and Meditation Center is the place for you. Our breathtaking surroundings, highly trained teachers, and personalized approach make AYMC an experience unlike any other. Come see for yourself why our students describe AYMC as a haven for the mind, body, and spirit.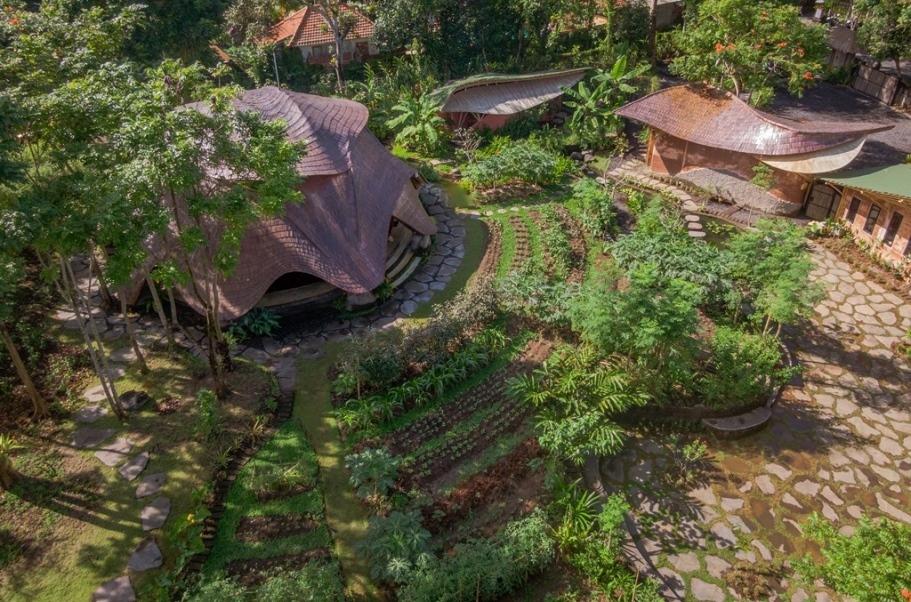 For more information, visit us at https://www.alchemyyogacenter.com/ and join us on this transformative journey.