Dayak Arts and Cultural Exhibition (DANCE) 2022
Bringing the Cultural Heritage from the Rainforests of Kalimantan
Dayak Arts and Cultural Exhibition (DANCE) 2022; Bringing the Cultural Heritage from the Rainforests of Kalimantan, by HANDEP at the John Hardy Seminyak Boutique and Gallery May 20'th- July 30'th 2022.
Curated by HANDEP's team of Dayak curators, designers and artisans, the exhibition is a cultural journey presented by a group of young Dayak who were born and raised in Kalimantan. This experience offers us an understanding of the relationship between community, culture, and nature as evolving and dynamic but also vulnerable and fragile. It also shows us how the next generation of young Indonesians are working together to develop models of sustainability and transparency in the way they work and engage with their own communities.
HANDEP was born as a response towards the effect of rapid globalization, the exponential development of the extractive industry, deforestation, eviction ofIndigenous people from their ancestral lands, a decline in sustainable forest-based products, and the loss of traditional practices. Randi Julian Miranda; a proud Dayak, born and raised in Kalimantan himself, chose to take action with the intention to help reconnect fellow Dayak people to their rich lands and forests, to enable people to sustain their local resources, while adding value and growing together as a community.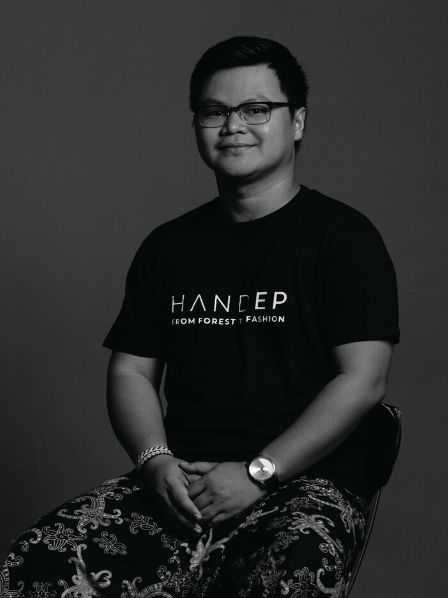 Through their products, services, and way of working, HANDEP aims to support village communities and preserve the rainforests, while fostering a real human connection between the makers and consumers.HANDEP currently supports more than 400 Indigenous artisans and smallholders in 11 villages in Kalimantan, Banten, and Northern Bali.
John Hardy is built on values "Artisanship, Community, Sustainability, Activism", these values continue to guide us today. We are a company that thinks with our hands. Our values are made real through our work together, every single day. From the smallest individual acts of compassion to the organized efforts and programs of the company, we rely on these values to guide our actions towards a gentler, more equitable and beautiful world. Indonesia's national motto, Bhinekha Tunggal Ika translates to "Unity in Diversity''.There is no unity without equality.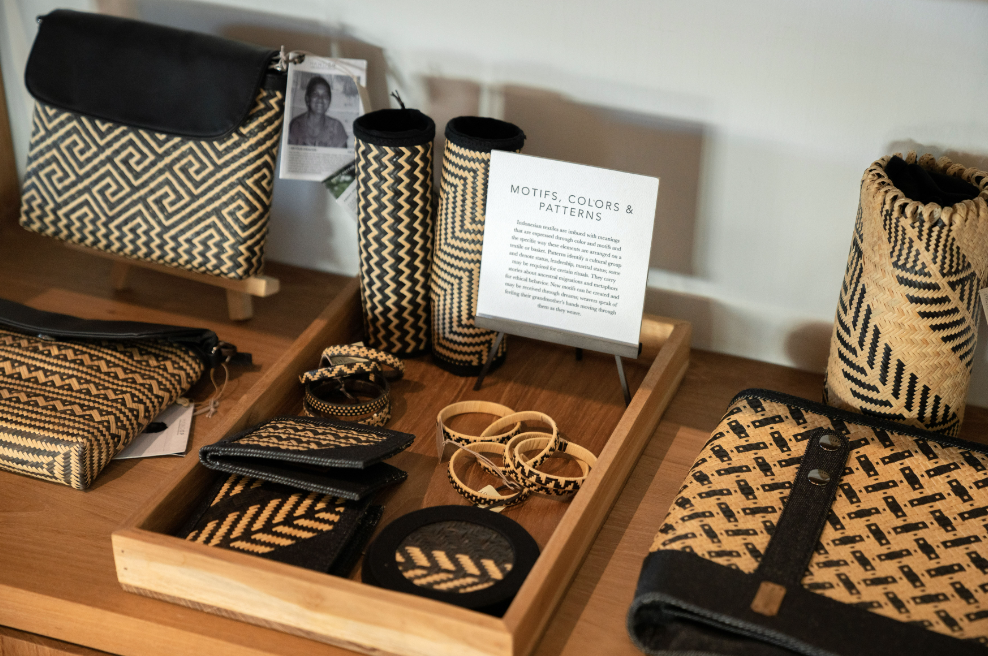 At John Hardy, we are committed to making a bigger impact and organize our business to support causes, organizations and allies that actively fight environmental, racial and gender inequalities. Dayak Arts and Cultural Exhibition (DANCE) 2022Cultural Exhibition (DANCE) 2022 Bringing the Cultural Heritage from the Rainforests of Kalimantan supports the preservation and development of Indigenous Dayak traditions, communities, and cultures in Kalimantan, Indonesian Borneo, to create alternative and sustainable village economies.
During the exhibition, activations will be held at John Hardy Seminyak Boutique and Gallery including hands on weaving workshops, where participants will be guided by master weavers coming from the heart of Borneo. There will also be a Talk Series with topics such as "The Face of Extractive Industries in Kalimantan","Working with Indigenous Communities" and "Sustainable Supply Chain".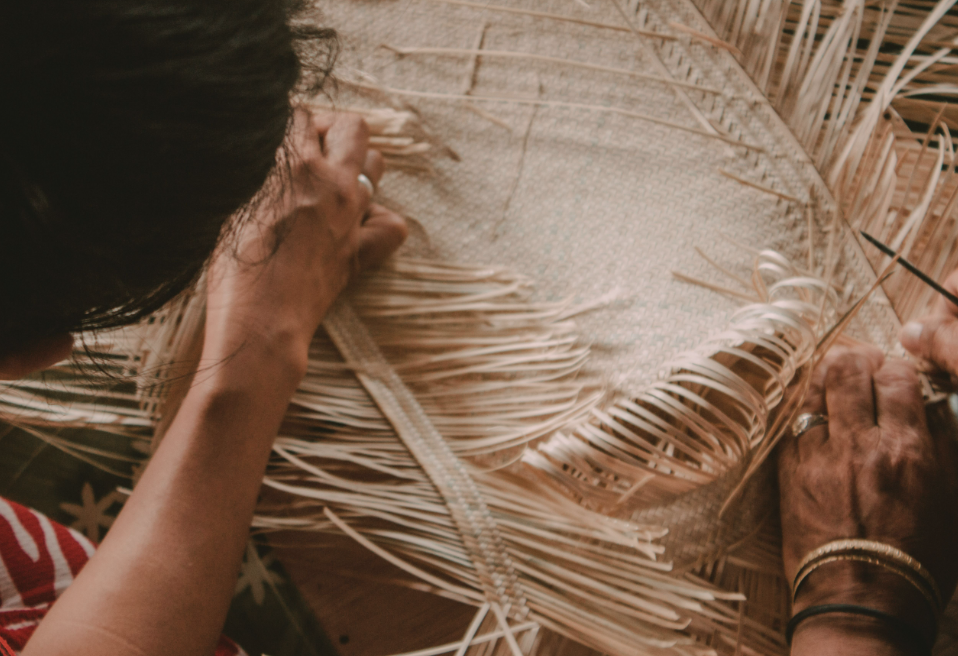 Contact John Hardy Seminyak Boutique and Gallery for more information regarding dates and reservations for workshops and talks.