SANTANERA BRINGS CROSS-CULTURAL DELIGHT INTO THE HEART OF CANGGU, BALI
In keeping with Bali's melting spot spirit, Santanera is a true manifestation of cross-cultural delight, fusing the best of Latin American flavors, European influences, and local ingredients into a quintessential tapas restaurant. Situated in the heart of Canggu, Santanera is a contemporary, smart-casual Bali restaurant and bar with a sleek, stylish and cozy vibe, featuring an impressive three-story space that evolves with the hours of the day and eye-spoiling artwork courtesy of the artist Due Hatue.
Set to open for the public on November 18, Santanera can accommodate up to 140 guests, where they will be able to enjoy themselves and lose track of time with the backdrop of a majestic seaside ambiance. Guests may also climb the spiral staircase leading to a lush rooftop with a garden feel to enjoy a better sea view while being provided with a collection of flavourful wine and delectable delicatessen. Our lavish private function room, framed by floor-to-ceiling windows and soaring archways, is also available where guests can mingle, graze on plates-to-share, and connect. Valet parking is also provided.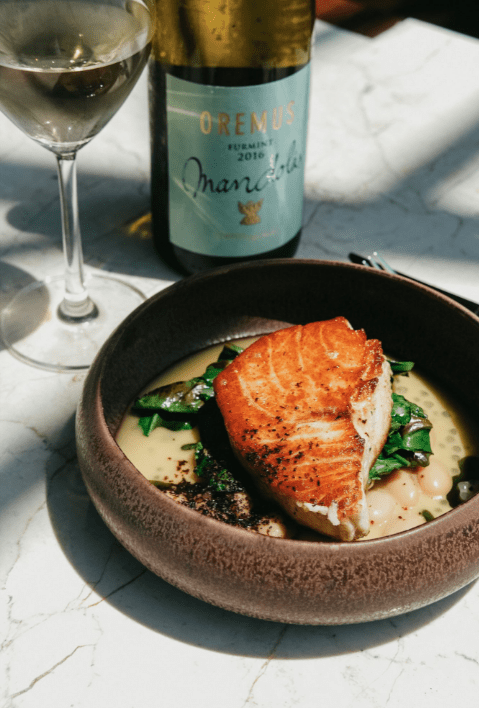 Born out of lifelong passions for seasonal and sustainable produce, Santanera is the brainchild of Andres Becerra and German Rincon, two culinary connoisseurs from Colombia. Having crafted scrumptious dishes at a handful of award-winning restaurants in various countries, the two chefs focus on concocting organic, farm-to-plate tapas with primed and refined ingredients at this Canggu restaurant and bar. Whether smoked, whipped, marinated, or chargrilled, guests may enjoy all-fresh, nourishing delicacies from the land and sea, sourced both domestically and internationally, complemented with a wide array of wine and cocktails available at the Santanera bar. 
Starting out at his parents' restaurants in Bogota, Andres' passion for the hospitality industry developed exponentially during his formative years which led to his move to Australia, where he began his cooking career at Melbourne institution, Movida Original. Afterward, he moved to Movida Aqui, where he sharpened his skills and became Head Chef. Driven by the urge to expand his repertoire internationally, Andres traveled to Europe where he staged at Michelin-starred restaurants, RELAE in Copenhagen and Els Casals in Catalunya, the two leaders in farm-to-table cuisine. At present, Andres weaves in his myriad of award-winning, international experiences to the Santanera kitchen. Meanwhile, German's career began at two of Bogota's very best restaurants: Leo Cocina y Cava, a fine-dining restaurant founded on Colombian ethnobotany and gastronomy, and Patria, a neighborhood restaurant that showcases Colombia's quintessential flavors. It was here that German refined his craft and expertise in Latin American flavors, before migrating to Australia where he gained experience cooking cuisines from across the Mediterranean. After landing in Melbourne, German began his stint at the Italian restaurant Giuseppe Arnaldo and Sons, before taking the helm as Head Chef at Tetto di Carolina in South Yarra. At Santanera, German is ready to embark on a new culinary adventure by merging the classic Latin American taste profile with European and Asian flourishes.