"Art is Unlimited" 1000 Abstract Paintings in 30 Days
by Arya Trimni Putra at Sudakara ArtSpace, Sudamala Suites & Villas Sanur
Sudakara ArtSpace, in collaboration with ARYA Art World, proudly present Art is Unlimited, an art exhibition by the Indonesian artist, Arya Trimni Putra. This impressive project aims to demonstrate art as an all-consuming passion that grants the artist to explore and challenge the realms of his creativity. Inspired and brave all at once, Arya will paint 1000 abstract paintings continuously in just 30 days from 14th February through until 16th March 2019 at Sudakara ArtSpace, Sudamala Suites & Villas, Sanur.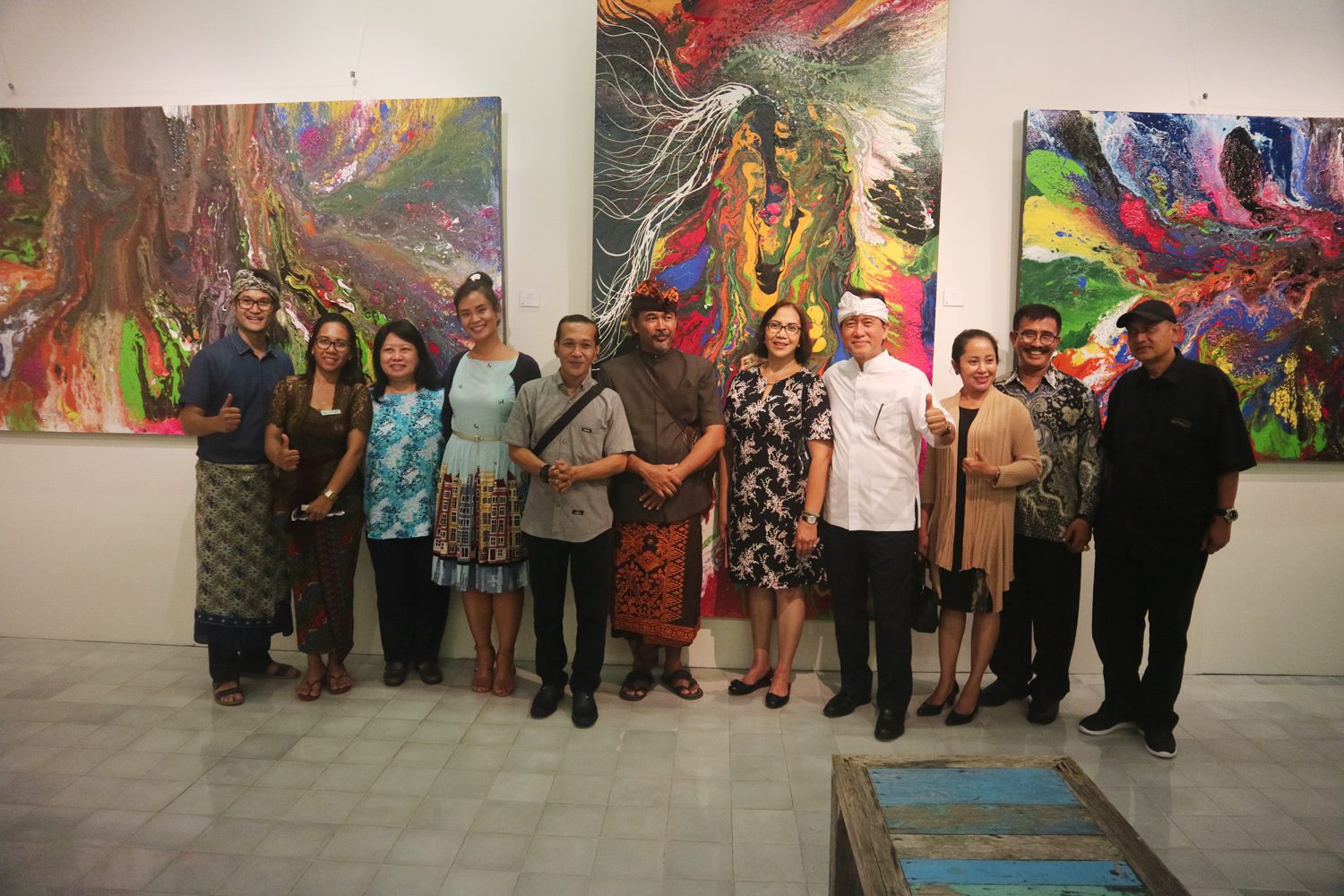 Sudakara ArtSpace was established as an integral part of Sudamala Resorts' flagship property, Sudamala Suites & Villas, Sanur, Bali in 2011. This dedicated venue was conceived as a supportive and visionary environment for intercultural dialogue and artistic exchange. A serene space surrounded by lush greens, Sudakara has hosted many inspiring art work, initiated invigorating conversations and encouraged cultural and artistic connections. Sudakara ArtSpace is privileged to be a part of this project of compassion and resilience.
Arya Trimni Putra was born in Surabaya, East Java where he nurtured a successful career as a Psikolog. In 2001, Arya lost his mother and wife, and this devastating period changed the course of his life. Overwhelmed with bereavement, friends presented Arya with blank canvases and encouraged him to paint as a way of expressing the rawness of his emotions. Unexpectedly, Arya's creations impressed many. Encouraged and excited, Arya chose to be a full-time artist with a commitment of giving back to the community.
The exhibition Art is Unlimited commemorates true, unconditional love inspired by the artist's past life. The creation of 1000 paintings in 30 days is Arya's response to today's modern society, where machinery plays a central role in human life. The artist comments, "In art, I believe that humanity excels and that emotions cannot be replaced, replicated or produced by machinery. The process of continuously creating in short space of time will be a true challenge. I am only human after all. But my passion is unlimited, and I am committed give the very best of myself to the project in hope to inspire the community with my spirit and energy".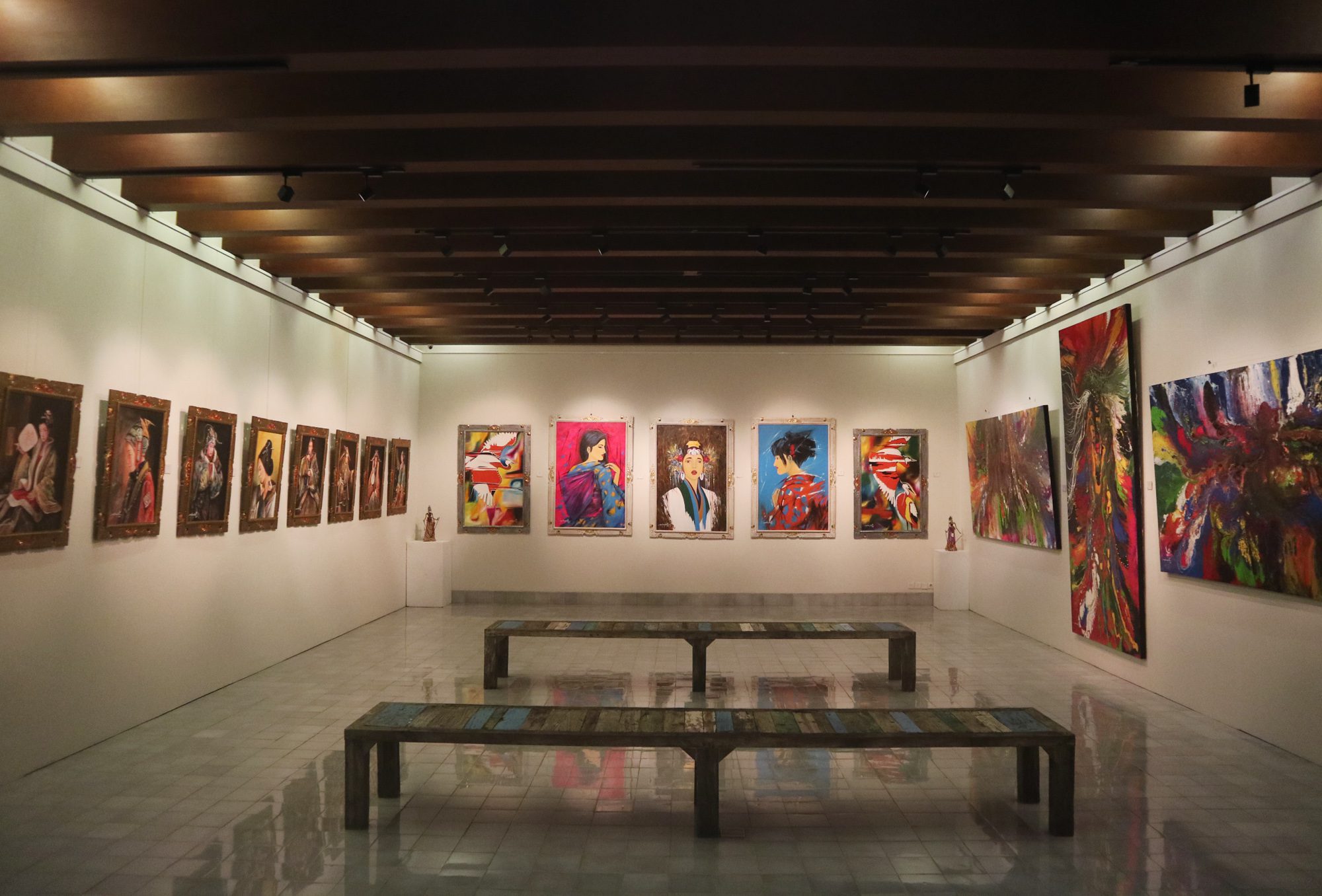 The Art is Unlimited exhibition has been officially opened by Brigjen Pol. (P) / Police Brigadier General DBM. Suharya, on Thursday, 14th February 2019. This remarkable evening was highlighted by the auction of 14 paintings where all proceeds to be donated to Yayasan Sayangi Bali, a local orphanage located in Denpasar. Additionally, Art is Unlimited is set to be a record-breaking event and will be documented by the Indonesian World Records Museum (MURI). The end result will be officially announced during the closing of the exhibition on 16th March 2019 at the enchanting Sudakara's courtyard.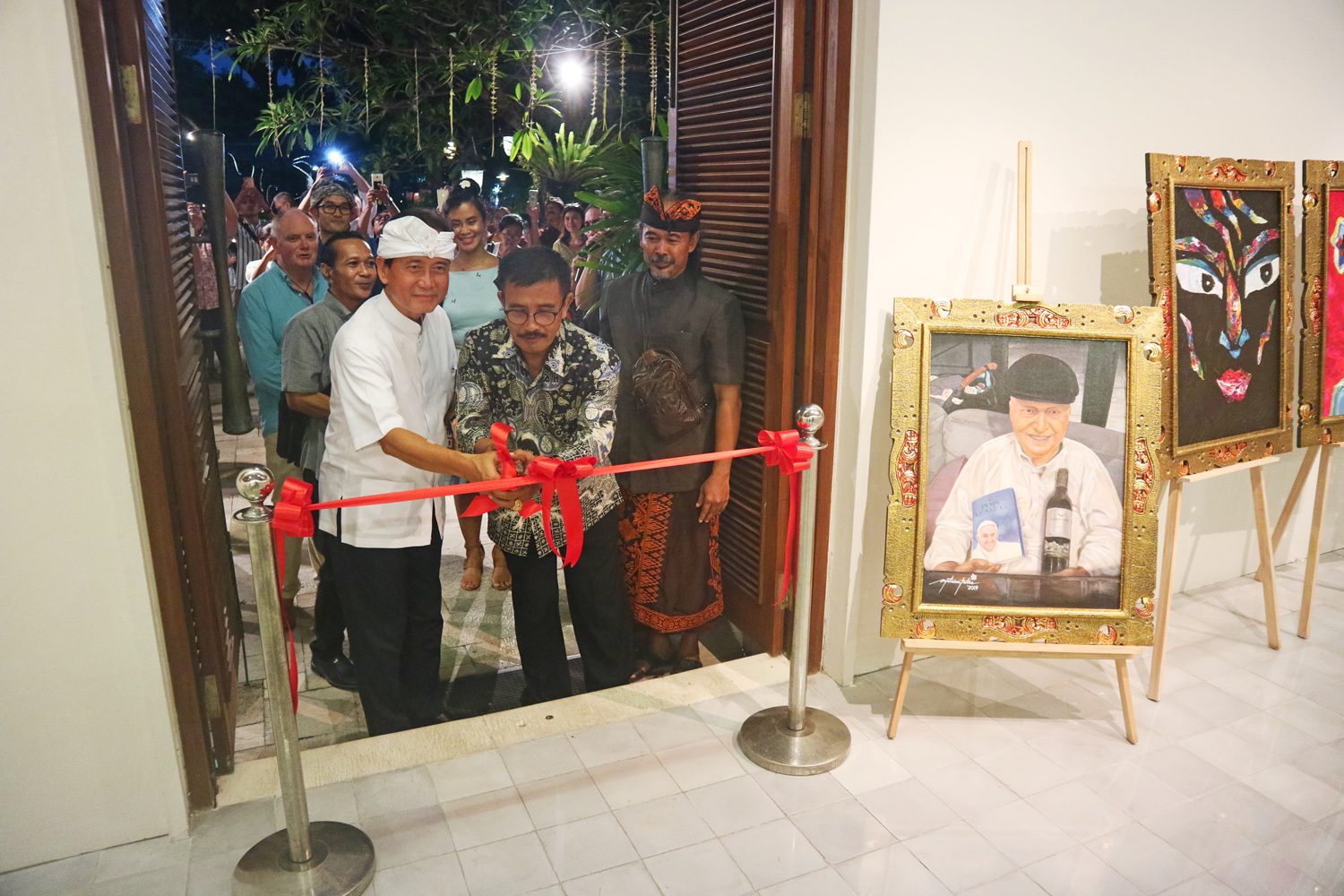 Sudakara ArtSpace is honoured to be the home of this inspiring project and is pleased to welcome the artist back to its compound at Sudamala Suites & Villas, Sanur.
For more information visit: www.sudamalaresorts.com