Hotel Management Company based in Bali, Dijiwa Sanctuaries, unveiled on 1st April 2021
Dijiwa Sanctuaries, an international hotel management company based in Bali unveiled as of 1st April 2021 at Denpasar, Bali, Indonesia. Founded by a core group of hotel professionals who, having gained extensive and intensive experience in hotel developments and hotel operations, Dijiwa Sanctuaries aims to provide the holistic curated experience for the properties and guests through hospitality, wellness, cuisine, and design.
Dijiwa means "soul" in Indonesian language, which suitably describes as the meaning of Dijiwa itself is soul, there is a very strong passion from the soul to do hospitality business and to assure the perfection in every service given to the guests when they stay at Dijiwa.
The hallmark of Dijiwa is the combination of innovative design and set apart by an unprecedented level of personalized hospitality, private spaces and bespoke journeys. Dijiwa sets the standard for stunning getaways in amazing locations offering private space in eco-friendly environments, committed to sustainable operating standards and unique guest experiences.
To stay at any of Dijiwa's Sanctuaries is to embark on a destination experience. Be it in recreating the flavours of the local cuisine, enhancing well-being through ancient healing arts, wellness living or the thrill of adventure.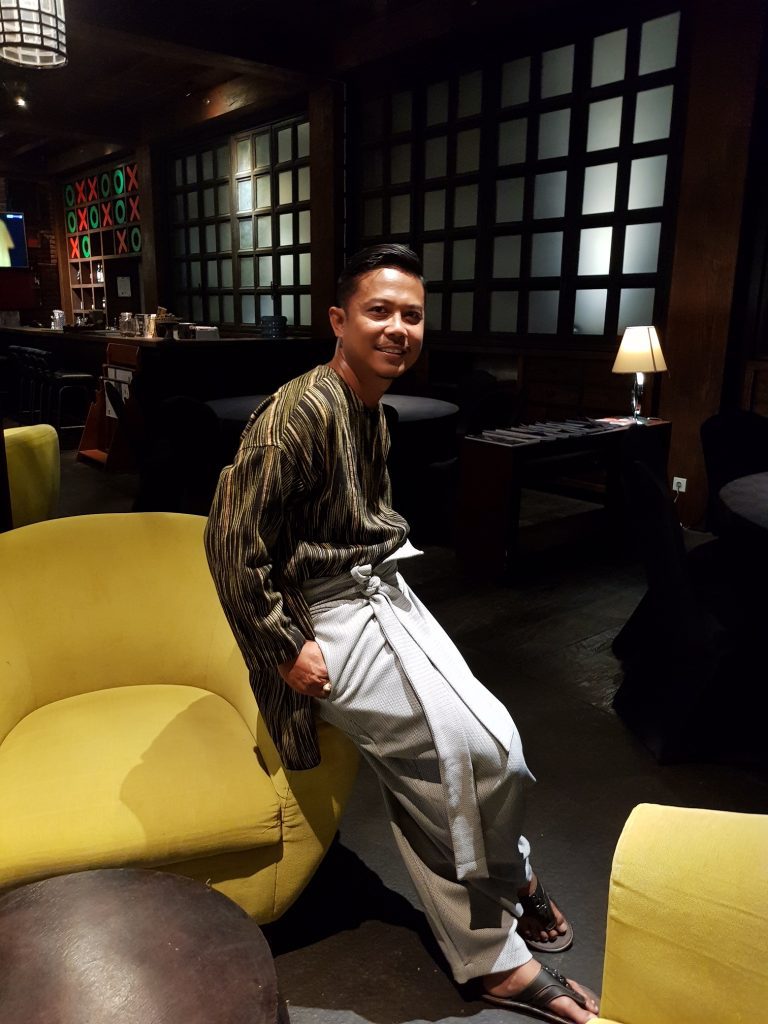 Suwamana Wahyu Putra – The CEO and founder of Dijiwa Sanctuaries states, "Today, with grateful finally we launch Dijiwa Sanctuaries brand. The concept is to create a hidden world in keeping with environment and in tune with culture, people and destination. By integrating our respect and understanding of the local environment, community, culture, cuisine and wellness, we aim to engage the heart, mind and senses, opening the path to bespoke journeys tailored to every individual's preferences and interests. We create space and time that feels private, where every moment and interaction feels intimately personal, sending our guests home with spiritual and emotional memories, not just souvenirs."
Dijiwa sanctuaries provides a diverse range variety of brands catering to different market segmentations. Dijiwa Signatures goes above and beyond just spectacular architecture and design in sublime locations. Each boutique five-star property has its own unique characteristics that blend seamlessly into the natural environment. Guests can expect ample space for socializing and solitude, state-of-the-art technology for modern living, warm hospitality, and endless opportunities for tailored journeys that will nourish the soul.
Enjoy the comfort and security of home alongside bespoke personalized service at Dijiwa Hotels & Resorts. The collection includes a range of exceptional five-star and four-star properties conveniently located in highly sought-after destinations. The boutique properties combine modern design with local aesthetics to create spaces that are contemporary, chic and truly representative of the destination.
Perfect for families, groups, and couples seeking space and seclusion, Dijiwa Villas offer peace, privacy, and five-star facilities in unique and intimate settings. Each villa features innovative design elements that will make for an unforgettable stay. Luxuriate in opulent indoor and outdoor living spaces, enjoy cutting edge technology, and take advantage of the attentive round-the-clock service.
Dijiwa Sanctuaries are committed to serving the needs of the sophisticated traveler by blending contemporary boutique style resorts with exceptional hospitality. Offering much more than just the amenities of a hotel, Dijiwa are proud to present the guests with a rare and blissful lifestyle experience of uncompromising quality and unsurpassed personal service.
The destination at Dijiwa is the heart of the experience. Guest will immerse in surroundings with lifestyle activities tailored to theirs individual interests across four themes, cultural experiences, mindfulness living, culinary art and couple celebrations.
The Journeys by Dijiwaare a series of customized activities exclusively offered at Dijiwa Sanctuaries. Each is designed to integrate indigenous nature, traditional culture, and local community for an unparalleled guest experience.
Cherish the mind, body and soul at DIWA Wellness. Diwa is the Tagalog word for soul, and that's exactly what the aim to nourish at Diwa Spa, as well as body and mind. Each of the signature spas offers sensory experiences that honor the healing traditions of the region and make use of all-natural, local ingredients. By combining age-old practices with modern approaches to health and well-being, we provide tailored one-of-a-kind experiences that will refresh, rejuvenate, and re-energize your inner beauty and inner power.
Dijiwa Sanctuaries mark its portfolio with the launching of its four property collections at the same time.
Beehouse Dijiwa Ubud
Beehouse Dijiwa Ubud offers a private paradise surrounded by amazing rice paddies, lush greeneries, and view of Mount Agung. The resort is centered around a stunning pool lagoon that acts as an oasis on a hot tropical day. The house has a unique façade of a circular shape made of bamboo with open space allowing guests to bask in nature at its finest. Revel in the magical moments, from watching the breathtaking sunrise to observing birds playing in the rice paddies. Beehouse Dijiwa Ubud is the perfect destination for travelers who seeks a one-of-a-kind getaway and to step in a world of unspoiled natural beauty. Experience the ultimate Bali escape at Beehouse Dijiwa Ubud.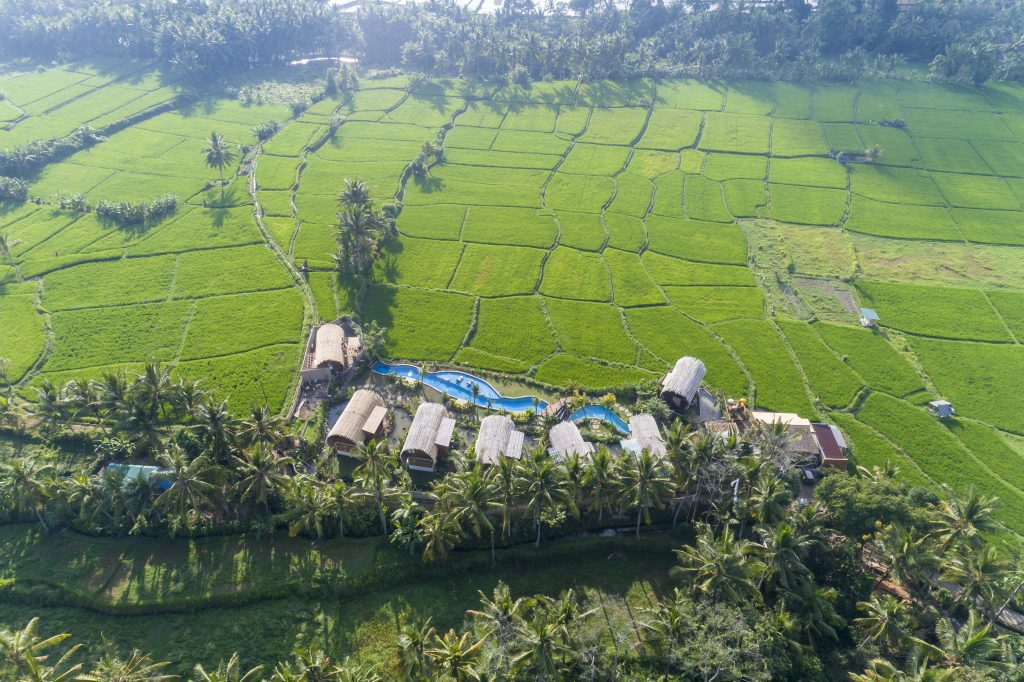 Blue Karma Dijiwa Seminyak
Blue Karma Dijiwa Seminyak offers a luxury escape in a tropical garden. Surrounded by greeneries located in a hip neighborhood, guests can find the connection to nature they're always longing for, while also still having easy access to the buzz of one of Bali's trendiest spots.
A magical stay awaits at Blue Karma Dijiwa Seminyak as the guest soak in the experience of living a Balinese village life – where ceremonies and commercial areas are intertwined, and animals still roam freely in the neighborhood. Escape your world and enjoy the eccentric Bali life at Blue Karma Dijiwa Seminyak.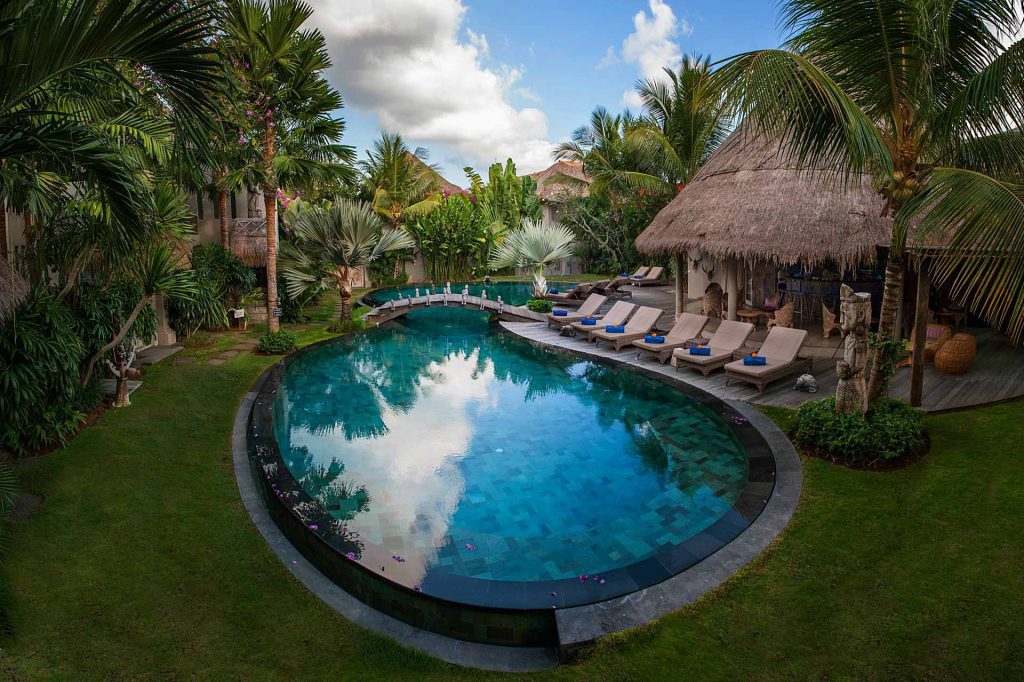 Blue Karma Dijiwa Ubud
Blue Karma Dijiwa Ubud is perfect for guests who need a quiet holiday experience. The spiritual and cultural center of the island, Blue Karma Dijiwa Ubud will provide guests the soul healing experience like nowhere else.
Find the healing you've been looking for at our Blue Karma Hotel Ubud. As one of the best Ubud boutique hotels for those who desire peace and relaxation on their holidays, Blue Karma Dijiwa Ubud provide a delightful and rejuvenating experience with massage, yoga shala, unmatched closeness with nature, and a view that feels like paradise.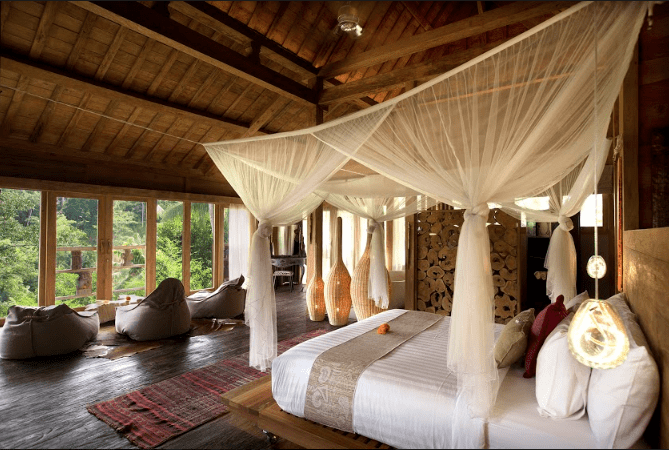 Bumi Muwa Dijiwa Ubud
Bumi Muwa Dijiwa Ubud can't wait to welcome it's guest with beautifully designed resort, where modern and contemporary Bali blend. Located in the center of attraction, Monkey Forest Ubud, Bumi Muwa Dijiwa Ubud is a perfect destination for those who are seeking for tranquil hideaway in the bustle of Ubud.