Introducing the innovative MOII Aesthetic Clinic Bali
Prepare your skin for an unforgettable experience at this new Umalas beauty clinic.
An enduring devotion to the world of beauty has led to the arrival of MOII Aesthetic Clinic Bali to the suburb of Umalas.
Founded and managed by mother daughter duo Kristin Zwijnenburg and Kezia Adeline, MOII is a lifestyle brand rich with world-class facilities, services and products. Its impressive array of different beauty treatments has meant that MOII is well on its way to establishing itself as a leader in Bali's beauty and lifestyle industry.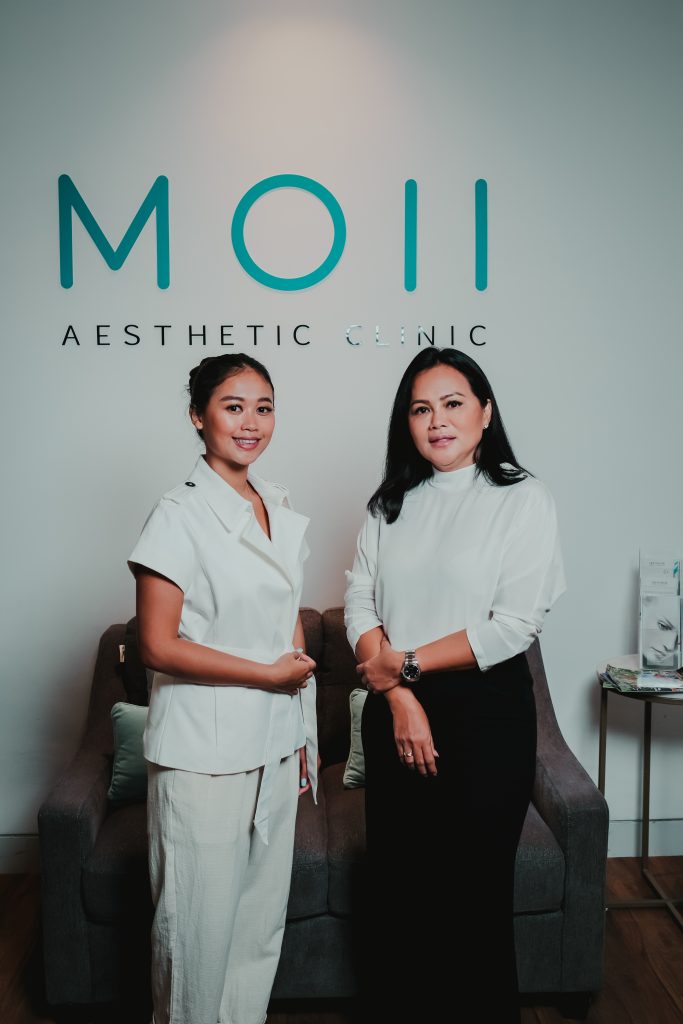 Everything about MOII represents you and your personal beauty – it derives from the Dutch word 'Mooi' and Chinese word 'Amoi' both translating to beautiful in English. It also refers to French word 'Moi' which means 'me'.

Among the army of treatments and products available to enjoy at the unique space, you'll find a series of top-quality injectables and surgical treatments delivered by a renowned team of dermatologists and aesthetic doctors.
Select from injectables including Botox from Allergan, and filler from Restylane. There are also regular injectables targeting acne, keloid, anti-ageing among many many more. There's non-surgical too of course, with state-of-the-art, high-tech equipment including IPL (hair removal, skin rejuvenation and pigmentation), x-wave (reduce stretch marks), among others.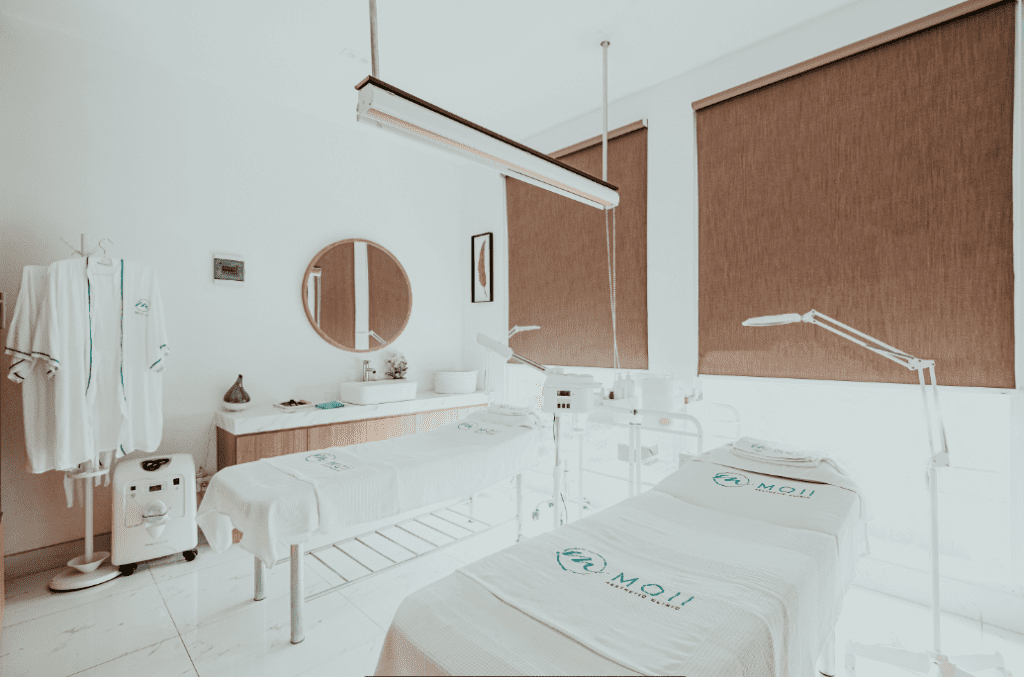 Or relax with a facial treatment, using luxury products from Skeyndor targeting a slew of problem areas including anti-ageing and hydration. There's the Oxygen Facial with Intraceutical to revamp stressed skin, and microdermabrasion for deep exfoliation.

MOII not only offers aesthetic treatments, but has a dermatologist on hand for the removal of skin tags, moles, specialty wound dressing, and skin cancer assessment.
Not to mention the brand's own MOII Skin range which will launch shortly as a devoted skincare line catering to a variety of skin needs, from tropical complaints to acne solutions. It will be used throughout the clinic, as well as enable visitors to maintain their rejuvenated skin at home. "Inspired by MOII aesthetic clients itself, MOII skin will help to maintain the skin to help boost hydration and glow, and prevent breakouts thanks to it using light ingredients very suitable for the island," explain its founders.

Or rest body and soul at the Oxygen Lounge. We provide IV-Infusion treatments for health and wellness, hangover relief, and oxygen and skin brightening options. For convenience, these treatments are even available on call to your home, hotel or villa.
For more information & reservation:
Jl. Bumbak Dauh no.88 Bali, Indonesia
Monday to Saturday, 10.00am to 6.00pm