La Cabana Dijiwa Villa, a living art studio in the heart of Seminyak inaugurated, together with the launch of Lucy Dream Galery, a NFT platform initiated by Alexa Aguila Genoyer
Dijiwa Sanctuaries is delighted to announce the launch of La Cabana Dijiwa Villa, Seminyak on 27th January 2022.La Cabana Dijiwa Villa, a 4 bedroom with a private pool villa is a sanctuary for those who are deeply in love with a touch of Bali culture and a blend of modern living. A home for those passionate about art, located in the heart of Seminyak, a balance between a sophisticated and a mix of tourist residential areas. 
 La Cabana Dijiwa Villa is owned by Artist and Painter Alexa Aguila Genoyer, who also owns the Blue Karma Secrets and Treelogy Plantation. Every corner in this property has an aesthetic appeal that shows paintings originally made by the owner, and other artists that have collaborated with her, with a wide collection of books in the library corner.
Alexa has transformed La Cabana into a home for artists, with open areas available for use as co-working spaces, a painting room with her tools, yoga space turned into an open-air home theatre available in the mezzanine. Wide private gardens for you to enjoy the balance of nature in the middle of Seminyak. A swimming pool in the middle of the area with easy access to enjoy, and a gazebo in the corner to relax.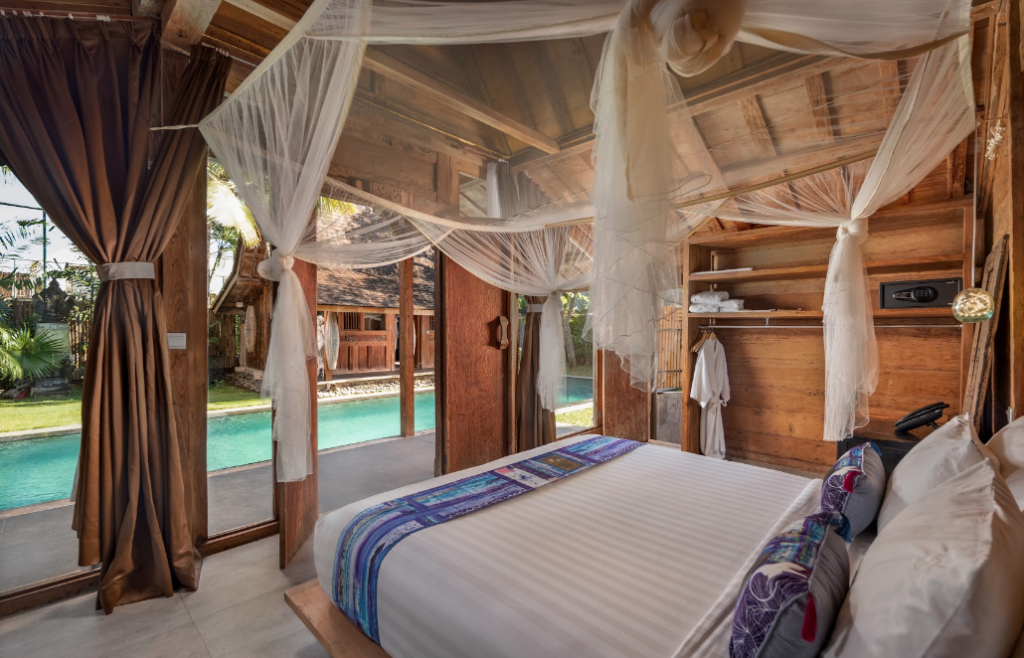 The main interiors of each bedroom are genuine gladak or tetukuklan, traditional wooden houses renovated with ethnic details that give a warm and cozy atmosphere, with rays of sunshine through each window that completes it.
Alexa stated, "La Cabana will always be a part where people can develop creativity, inspiration and imagine the unimaginable with all the positive energy that is surrounded at La Cabana, the nature surroundings, the calm and relaxed ambiance, and wooden texture of villa bedrooms which makes you feel more grounded and living nature in the modern world."
While in the business perspective, Suwamana Wahyu Putra, the CEO of Dijiwa Sanctuaries as well as the president commissioner of Kaniva International school added, "Frequent travellers are no longer satisfied with the traditional hotel experience, but many are also willing and open to different forms of vacation. They are looking forward to meeting new people. La Cabana concept is suitable for everyone who is willing and dares to share the accommodation in a beautiful setting with strangers and create a journey which more enjoyable with new people, whilst sharing the communal space to make new friends and share their stories and laugh over a cup of coffee. Making beautiful accommodations that offer a mix of open space and service an increasingly popular option. Meet as a stranger and leave as a friend, is the concept of La Cabana."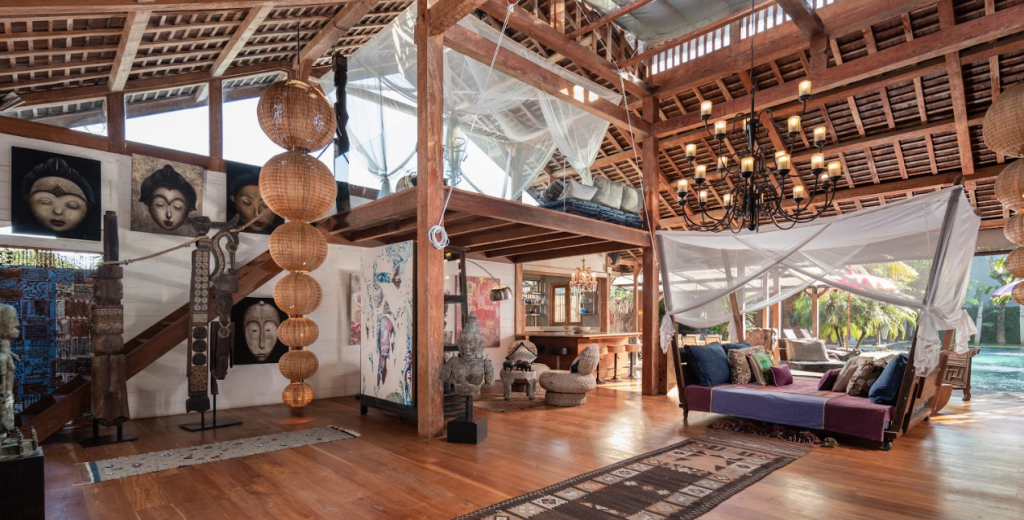 Alexa made La Cabana, your home away from home, where you can be the alchemist of your world. Don't bother about how we organize it all. Imaginations turn into reality staying in La Cabana
La Cabana is a very special place where all the magic happened for Lucy Dream Gallery, an initiative to support local artists through the NFT platform. At the same time, Alexa Genoyer Aguila has launched this NFT initiative to promote local artists globally and help fund local community projects like the Treelogy initiative (or Seeds for a Child). The recent NFT surge has provided opportunities for local artists to promote and sell their unique work digitally and globally.
Lucy Dreams Gallery is still in the early stages of development but the first NFTs are already available at the Open Sea platform: https://opensea.io/lucydreamgallery. Their stand-alone NFT platform has started development and is scheduled to launch at the end of the year.